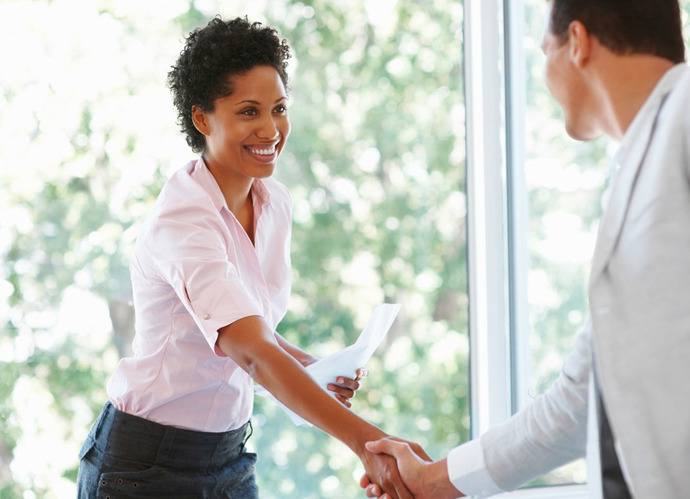 The process of choosing a marketing agency can be overwhelming. How do you know which is the right partner for your business? Time will tell when your choice reflects the quality of your marketing and, in turn, the quality of your results. Choosing to work with an agency is an investment not only of money but also of time, so it's important to understand how to make a decision that's best for your business.
Should I Hire a Digital Marketing Agency?
Whether to outsource your marketing is a big decision. To know what's best for your business, you must evaluate your company to better understand its place in the market.
Determine Your Organization's Needs
Identifying your current business challenges is an important part of clarifying your goals and determining whether partnering with a marketing agency is an effective way to meet them. Start by determining where your company is struggling to succeed, whether that's bringing in new leads, closing new leads, or meeting client expectations. Ask yourself the following questions:
How many clients do you typically retain?
How many new leads do you typically bring in year over year?
What solution do you provide?
What feedback do you get when you lose a sale?
What prompts your clients to look at your competitors?
Team Experience
Consider your current marketing team. Do they have the experience it takes to achieve your company's goals? To better understand where the necessary expertise is lacking, make a list of your team's strengths and weaknesses.
As companies grow, they spend the most time on selling their products or services and fulfilling those sales. This works in times of plenty, but in times of hardship, it can cause your marketing pipeline to run dry. Many business owners don't spend the time and money to hire marketing staff. They may run a short campaign managed by their assistant or front office—not someone who knows how to optimize a campaign or follow through with the leads it generates. Often, when internal staff commit to a marketing project, they have to drop it when an emergency crops up. With an external marketing partner, you can rest assured that your marketing is always happening in the background. It will be off your plate so you can spend time doing what you do best: running your business.
Set Expectations for an Agency Partner
A trusted agency partner will want to know your clear expectations before providing a contract agreement, but it's also important for you to be clear on your expectations from the start. Before you start your search, understand what services you're looking for. While you may not have a background in marketing, you should have an eye toward companies that will be able to easily integrate with any software platforms that you already use for collecting and tracking data. It's also important to look for companies that understand your values and services without an excessive amount of training.
What is the agency's experience and reputation?
Experience is important in a marketing agency. You've worked hard to build your business to where it is today. If the marketing agency is new, their lack of experience and credibility represents a risk. Do your research and find out how long they've been in business.
Learn who their clients are, and research them online to assess the quality of their content and marketing. If it's unclear what their client companies do, this is a sign that the marketing agency is not producing valuable content. Reviews from current and previous clients can also provide valuable insight into an agency and the type of service you can expect.
Who's On The Team?
Research the members of the agency's marketing team and find out their specific areas of expertise. If you're looking to build a new website, for example, it's helpful to have a graphic designer and web developer on the team. While the size of the team doesn't indicate quality, it's important to understand how many clients the agency is managing to understand whether the agency has the resources to produce effective marketing strategies for your business. If the team is small, they may not have the bandwidth to deliver your marketing plan on the timeline you desire.
What Software Does the Agency Use?
As a business owner, you might not be familiar with the various platforms available for marketing. After you learn what the agency you have in mind uses, research the software products and platforms they offer for marketing services as well as within their tech stack to determine if they're a good fit for your business. Identify wants and needs for your business, and then consider whether the software offers an efficient solution.
A tech stack is essentially a group of technology platforms that agencies utilize to develop and optimize marketing strategies. Software products like HubSpot, Salesforce, and Freshworks can help your business more efficiently manage your customer relationships, segment customer data, monitor sales deals, streamline marketing initiatives, and more. Choosing an agency that has a robust tech stack platform will open more doors for your business because it will have more resources to assess your marketing initiatives and develop data-driven strategies. While investing in an agency with a strong tech stack may be more expensive, it can save you money, time, and effort in the long run because the agency already has knowledge and expertise in these platforms.
Do They Work With Similar Companies?
It may seem as though an agency that has experience in your industry would be able to help you make quicker progress, since you could spend less time teaching your new partner your industry. However, if an agency primarily specializes in certain industries, this may mean they're not designing strategies that are catered to your business, but rather implementing the same strategies they've used for many other businesses—including your competitors. If you're looking to advance beyond your competition, seeking an agency with proven success in a variety of industries will be a better option for your business.
Additionally, be sure to take note of the businesses an agency represents and whether they represent any competing businesses in your industry within your geographic area. A trusted professional agency, regardless of their experience in certain industries, will not be able to accept your business if they're already working with one of your competitors.
What's The Cost?
It's natural for cost to be one of your biggest concerns when picking an agency. Keep in mind, however, that strategic marketing can take time. The first year is the "foundation year," spent building and establishing a foundation for success for years to come. Successful marketing strategies are built to grow and expand with your business. It's important to understand that it will take a while to see a significant return on your investment. Promises of immediate results should be a red flag.
What services do Digital Marketing Agencies Offer?
Website Design & Development
As the face of your company, a website must embody the brand and spirit of your organization. Your website should be the centerpiece of your marketing. Make sure you're getting monthly data reports and performing routine health checks to keep it in top shape. If your website is difficult to navigate or to find via search engines, it's likely to undermine your other marketing strategies, too.
To give your business a competitive advantage, make sure your website is foundationally sound before proceeding to develop lead generation strategies. It won't do you any good to drive users to your website if it's unclear what your business does or where users should go to find what they need.
Search Engine Optimization (SEO)
SEO is an inbound marketing approach that works to organically increase both the quantity and quality of traffic to your website based on your target audience's interests and search queries. Integrating relevant keywords into website content, including the blog, meta descriptions, and alt text is a well-known SEO practice. However, there's more to SEO than just keywords. Skilled marketing professionals also monitor and optimize links by developing clear user pathways, devising a strategic internal and external linking structure, and cleaning up broken links and redirects.
Marketing professionals will also manage Google My Business (GMB) listings by updating them with relevant information such as location addresses, service areas, phone numbers, images, and announcements. GMB management is important for all companies, but it became especially important for local companies to keep their customers updated on changes to their business during the COVID-19 pandemic. The updates Google implemented on GMB listings provided more opportunities for local companies to continue to reach their consumers during this time. As you search for a compatible agency, consider one that has well rounded experience in SEO and takes a holistic approach to marketing your business.
Conversion Rate Optimization (CRO)
Conversion rate optimization is the practice of optimizing websites, landing pages, and campaigns based on engagement and interactions with users. This helps to improve website performance, user experience, and conversions. Conversions can be tracked through form submissions, calls, and chat bots. An experienced marketing agency will have technology within their tech stack to monitor user behavior, such as heatmap platforms that track highly engaged areas on the website, landing pages, or email campaigns. They will also implement CTAs to track click rates.
Monitoring user behavior can yield important insights. For example, if website users are only scrolling partway down the page, this can indicate that their attention is lost, and the content and design need to be updated or rearranged. Likewise, if an email campaign is receiving a vast amount of opens but lacks clicks and conversions, the campaign may need to be readjusted to accommodate an audience that's interested in the product or service but isn't ready to take action. In both of these instances, it may be beneficial to adjust the content marketing strategy in order to reach conversion goals.
Inbound Marketing
Inbound marketing is a method of attracting leads who are already searching for products or services like yours. Put simply, the goal of inbound marketing is to hit people with the right message at the right time in a non-intrusive, helpful manner that encourages them to buy. The inbound methodology can take your marketing to the next level because it targets your prospects at every stage of their buyer's journey. Any agency that only offers you top-of-the-funnel marketing will likely not meet your marketing goals because your leads will remain stagnant.
The internet is growing more pervasive every day. We use it to do our banking, to order groceries, and to find information of all kinds. As a result, we have a host of new ways to track and monitor consumer behaviors. This also requires us to evolve the way we market. Utilizing inbound marketing strategies gives you the flexibility to expand and grow your approach as your target audience changes.
Marketing, Sales, and Service Alignment
A quality agency will take the time and effort to map out the specific roles and responsibilities within your business to ensure that all marketing efforts are aligned with your company's processes. This, in turn, provides a smoother journey for your business' new and existing customers. Additionally, if an agency will be implementing any new platforms, it's important to set them up with automations and data structures that support your department and company goals. Utilizing a new platform won't help you make strides forward if it's carelessly applied or doesn't fit your business structure. It's also worthwhile to check for integrations between existing platforms and the new one before purchase. Integration can help streamline your marketing initiatives by sharing data and creating an effective feedback loop across platforms.
Social Media Marketing
Social media marketing involves building brand awareness and expanding your consumer base through social platforms like Facebook, Instagram, and LinkedIn. The content you share should be tailored to each specific platform and the audience you have on it. Just like with your website, you need to understand who's visiting and searching for your information on these platforms in order to boost conversions and increase brand awareness. Are they visiting your Facebook page to stay up to date on events or schedule service, or do they just enjoy your content? The answer to this question should determine how and what you publish on social media channels as well as what key performance indicator metrics you set for social media.
Advertising
Digital advertising is paid online publication of promotional material. You can bid on digital advertising placements through search engines, social media, apps, and other various digital platforms. Since people spend a lot of their time online, digital advertising is a great way to develop targeted marketing plans that put your business in front of your audience quickly and efficiently.
What Should I Expect with a Marketing Partner?
When you hire a third-party marketing agency, you're essentially hiring a full-service marketing department for your company. You're partnering with a business that specializes in marketing in the same way that you are a specialist in what you do. A trusted firm has gained expertise through years of experience. It's important, however, for the agency you partner with to align with your marketing goals as well as have a deeper-than-surface-level understanding of your business. This ensures that your partner will understand what it takes to not only meet your goals but develop a strategy that can exceed them.
Data-Proven Results
In addition to the expertise a marketing firm brings to your team, it has the ability to provide clear data to show the success of what's working, what may not be working, and what kinds of changes are likely to be beneficial. Analytics are vital in determining your return on investment with a marketing firm. Together, you'll decide where you want to get your business in six, twelve, eighteen months, and beyond. Your marketing partner will provide key metrics showing you how to get there. The best part about digital marketing is that everything is trackable. Every online action has a trail of smaller actions that can be tracked and measured, and your new marketing team will do this for you.
Your choice of marketing agency is an important one. Before you begin your search, first assess your company's marketing needs. Then, look at the reputation, experience, expertise, and capabilities of the firms you want to consider. Make sure to choose an agency that drives their strategies and proves results with clear data. You are encouraged to check out Blue Frog's team page and meet our individual team members.