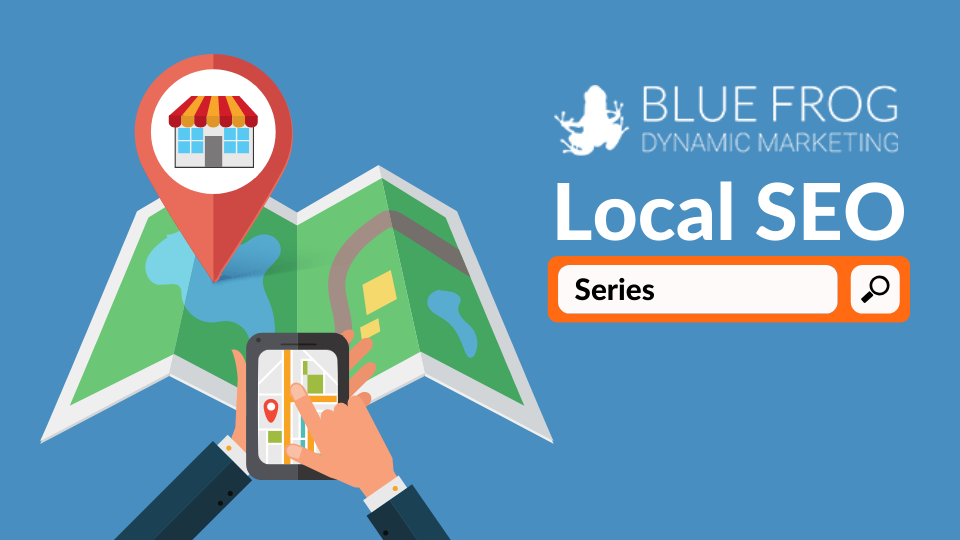 Every Wednesday, starting June 3, 2020, we will publish a new blog post on all topics related to local search engine optimization–local SEO for short! Local SEO is the process of optimizing the pages of your website and your business' listings for local search results. Each post will take a deep dive into a specific local SEO topic and we'll share tips and tricks for how you can optimize your website and business listings for local search results. This ongoing blog series will cover a range of local SEO topics from on-page elements to reviews and testimonials. Read on for an overview of each topic.
On-Page Elements
When it comes to optimizing your local SEO efforts, it is best to start with a solid foundation. That foundation is your website. On-page elements refer to the parts of your website that impact SEO and ranking factors. These elements are often ignored or misused by websites, which is why optimizing them can have a large impact on your ranking. Follow this section of the blog series as it covers:
Website Content & Backlinking
Optimizing the content on your website is a great way to build upon your foundation and boost Search rankings over time. Users often discover a new website through Google Search; if the content on your website is not up to par, chances are you'll have a hard time ranking in search results. There are several ways to optimize the content on your website for local search results. Follow this section of the blog series as it covers:
Google Presence
If you want your business to have a strong online presence in local search results, then you will need to take full advantage of Google My Business (GMB). GMB is a free tool that helps businesses add their business information to Google Maps and Search. Businesses with a GMB listing are eligible to appear in Google Maps and Search for search queries related to their products or services. A business' GMB listing provides an overview of their business for potential customers; the listing features the business' NAP details (Name, Address, Phone Number), relevant business categories and subcategories, photos and videos, social media profiles, service areas, description of the business, and reviews, to name a few. Follow this section of the blog series as it covers the following subtopics:
Directories & Citations
Directories are places where citations are found. Citations contain basic information about a business, such as: name, phone number, address, and occasionally additional information like website and working hours. There are many ways to get citation listings added to directories, but it is even more important to ensure the listings are consistent and accurate. For more information about directories and citations, follow this section of the blog series as it dives into:
Reviews & Testimonials
Reviews are important to users and search engines alike. Reviews and testimonials can have a substantially influential impact on search rankings and user decision making. However, many users do not know how to leave a review or where to do so. This section of the blog series will go over:
To get started with optimizing your local SEO efforts, download our complete local SEO checklist today!