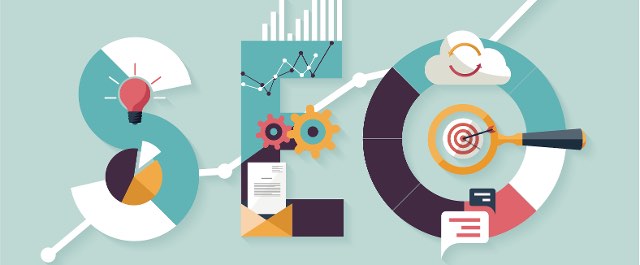 As we scroll through our social newsfeeds at the first of the year, we see posts making bold statements like, "New year, new me." January is a great time to set goals and start new habits. However, most people tend to leave their resolutions behind after the first few weeks, and they fall back into old habits. But not this year! This year, we're setting goals to improve our marketing efforts, and we're sticking to them. This will be our year to drive more traffic and generate more leads. This time, we're making bold statements like, "New year, new SEO strategy." If you're feeling pumped about 2018 and are ready to dive into improving your marketing efforts, then here are some search engine optimization (SEO) trends to look out for.
Featured Snippets
We've all seen these little answer boxes at the top of Google's search result pages (SERPs). These boxes and other SERP features like knowledge graphs, "people also ask" boxes, and so on are not expected to go away anytime soon. So, how can you get your content in this coveted position?
While there's no magic formula to get your site into these featured snippets, you can optimize content to increase your likelihood of ranking in position 0. Why should you do this when there's no guarantee? Because featured snippets boost click-through rate (CTR). After completing a comprehensive study, HubSpot saw an average increase in CTR of over 114% with featured snippets, including links that had already been ranked #1 in SERPs. This brings us to the next trend, voice search.
Voice Search
Featured snippets and voice search go hand-in-hand. The vast majority of voice searches are question based, just like the queries that serve featured snippets. Based on user testing, Backlinko has discovered that Google Home tends to read aloud the text inside featured snippets to answer questions asked via voice search. Why is this important? 40% of adults now use voice search once per day, and it is predicted that 50% of all searches will be voice searches by 2020. With that in mind, it's very important to start optimizing your website for voice search (if you haven't done so already).
Video Marketing
Video has become an integral part of inbound marketing strategy. Why? Because video stands out, and if a picture is worth a thousand words, then a video is worth a million. From vlogs to testimonials and tutorials, video has proven to be successful.
In fact, according to Cisco, video traffic will make up 82 percent of all online traffic (both business and consumer) by 2021! If you need more reasons to start incorporating video into your marketing efforts, then here are six more. It's time to break free from humdrum marketing and use video to attract, convert, and delight your users.
Mobile-First
Google's mobile-first index should be here any day now, are you prepared? Google's mobile-index is an algorithm that will consider the mobile version of your website to be the "real" version, even if users are searching from their desktops. What does this mean for your website? It means you should use responsive design and make sure your content is the same for desktop and mobile users. Some sites hide content in mobile versions, but you should move away from doing this. Find out how mobile friendly your website is using Google's Mobile-Friendly Test tool.
Topic Cluster Model
SEO trends are moving away from keywords to favor the topic cluster model, where a single "pillar" page acts as a hub of content that focuses on an overarching topic. Clusters signal that there are logical relationships among various content pieces, which increase the pillar page's authority by showing the breadth and depth of content throughout your website. Learn more about the topic cluster model and how to start implementing it on your website here.
If you're interested in implementing a new SEO strategy, schedule a consultation with one of Blue Frog's inbound marketing strategists today. Blue Frog is an inbound marketing agency with offices located in Denver, CO, Des Moines, IA, and Huron, OH. If you don't live in any of these locations, don't worry. We work with businesses all across the nation. Contact us!