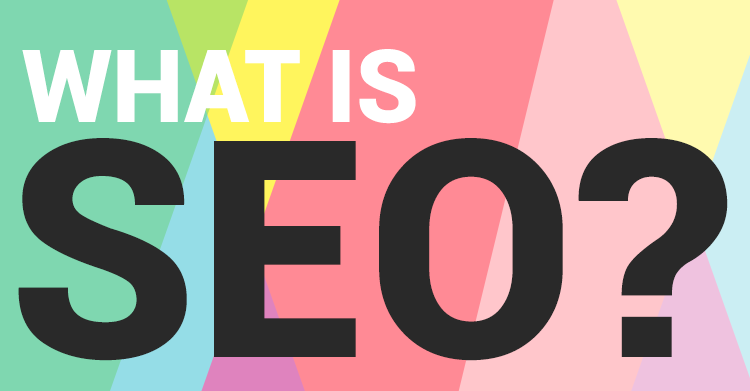 That's a good question! SEO is very important these days, with virtually every piece of content available digitally and online. If your online presence isn't designed and managed properly, you could quickly disappear in an overwhelming sea of websites. If you have no idea how to optimize your website—or what that even means—that's okay! Today, we're going back to the basics and breaking down SEO for anyone who needs a refresher or a 101 course.
Defining SEO
SEO stands for search engine optimization. Rand Fishkin, founder and former CEO of Moz, defines the term as "the practice of increasing the quantity and quality of the traffic that you earn through the organic results in search engines." Basically, implementing SEO strategies will help more people find your website naturally on Google and other search engines, without you having to pay for it.
Why is SEO important for your business?
The better optimized your website is, the more highly it will rank in search engine results. The higher its ranking, the more people will see and click on it. Think about it; when you enter a search term into Google, do you click through page after page in search of an answer to your query? Probably not. You most likely will click on one of the top results on the first page. Being easier to find and closer to the top makes it much more convenient for users to find you. SEO will also bring more qualified traffic to your website, which, in turn, will bring you more leads and sales! Sounds pretty good, right? Optimize your website, attract ideal consumers, and increase sales!
How can I implement SEO strategies into my business website?
While the end results sound great, SEO is a process that won't deliver results overnight. If someone tells you it will, they're lying to you. A lot goes into a solid SEO strategy. The first step for the average business looking to increase its search engine ranking would be to reach out to a professional marketing company with a team of SEO, web design, and writing experts and a proven track record. The marketing firm should take a good look at your current website to see where strategic changes should be made to improve it. The current state of your website will determine which strategies should be implemented. Your website may need to be redesigned, rewritten, or simply supplemented with the right tools and information in the right places.
How to Boost Your SEO Ranking
In order to boost your SEO ranking, you need to prove to search engines and consumers that your website contains valuable, useful information and resources worth accessing. Creating interesting, relevant, original, and current content for your website and updating it regularly is the best way to do this. Content should include keyword phrases that people search for regularly and relevant external and internal links to other webpages.
Ways to add fresh content to your website
If you need help bringing more organic traffic to your website, contact Blue Frog Marketing in Des Moines. Our team of content writers, web and graphic designers, and strategic account managers can transform your invisible website into a dynamic marketing machine. Why wait? Get started today!