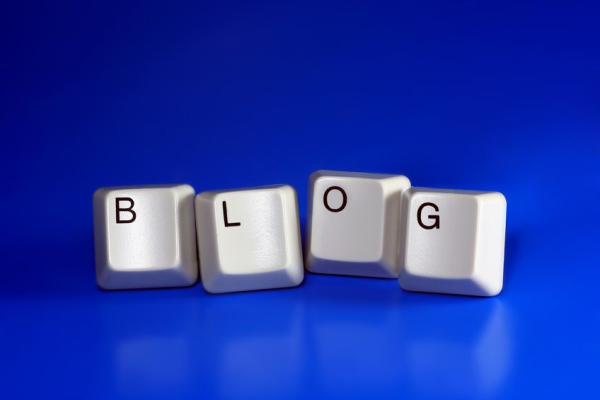 Blogging
Your friends are doing it, your grandmother is doing it… but what about your small business? Just because your business is small doesn't mean blogging can't have a big impact on building your brand and connecting with clients. Here are five good reasons to start blogging today.
A blog is a platform for expressing what you're all about and building a reputation around your brand beyond your "About Us" page. On a blog, you can weigh in on topics within your business's area of expertise or give ideas on how to use your products or services.

2. Get the edge on your competition.
If your competitors are blogging, you should be, too. By staying on top of trends and regularly producing high quality content, you encourage users to return because they know you're a trustworthy source of valuable information.

3. Increase engagement with your brand.
Be sure to include sharing buttons on your blog posts so that visitors can quickly share content on their social media pages, which generates more publicity and exposure for your business. In addition, having active comment forums on posts provides an opportunity for you to communicate directly with visitors and answer their questions. A blog should provide an interactive user experience; if your blog is truly interactive, it gives your website a personal touch.

4. Boost your SEO.
Updating your blog with exciting, fresh content provides more places for search engines to "land" and a greater chance of showing up higher on results pages. In addition, when trusted sites link back to your website, this signals to search engines that your website is trusted and its content important enough to display.

5. Broaden your network.
A blog opens the door to related businesses and potential customers who are secondary audiences. The primary target audience of an arts and crafts store, for example, consists of crafters and artists, but secondary audiences could include teachers, photographers, decorators, and more. Blog posts can help you reach those new audiences. A post about how you can use your craft products in the classroom can attract the interest of teachers, or a post about how to make paper flowers might attract a decorator interested in hosting a flower arranging demonstration at your store. The possibilities are endless.


Are you struggling with producing quality content for your blog on a regular basis? Need a leg up getting your blog started? Blue Frog can help! Our professional team of content writers will assist you in tailoring a blog to suit the needs of your small business in Des Moines, Denver, or anywhere in the U.S.