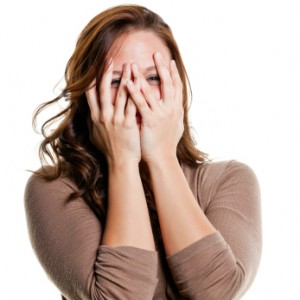 Your website is your most powerful selling tool, and your blog is a way for you to both speak to your potential clients more personally and establish yourself as a resource for their needs. This budding relationship depends on trust; if your content is wrong or out-of-date, you look sloppy at best and incompetent at worst.
Once you've developed an inbound content marketing strategy to bring potential clients to your web page, it's vital that everything on that page helps convert views into sales. If you have outdated, irrelevant or incorrect content on your website, your conversion rate will suffer -- those clicks won't become clients.
But my content is archived!
Even if an outdated page or blog post is buried in your website's archives, if a web browser is searching for one of its relevant terms, it may pop up in search results. Providing potential clients with incorrect and outdated information will undermine your credibility, to say the least. Particularly if you're in an industry where institutional knowledge changes significantly or current events substantively alter your subject matter, you need to be vigilant about making sure all your web content is up to date.
For example, suppose you are in the legal field and write a blog post about sentencing guidelines for misdemeanor drug offenses. Your state legislature then passes a law legalizing marijuana for personal use and eliminating criminal fines and sentencing for its possession. Web traffic increases as more people search for "marijuana law" and other similar search terms. If your blog appears in their results – discussing law that's no longer applicable – it can negatively impact your reputation and undermine your credibility as a resource for information on the subject.
If you have content that is outdated but which you feel should remain on your website for its historical relevance, consider adding a conspicuous disclaimer – something along the lines of "WARNING: this content is archived and may be out of date. Please CLICK HERE to see current material related to this subject." Redirecting viewers to updated content on your website shows that you're on top of changes in your field can help to ensure visitors aren't misled by out-of-date content.
Updating content maximizes value.
Particularly for content that performed very well, updates can yield ongoing benefits. Supplementing and enhancing the content of articles indicates to search engines that the content has been updated and may be a more relevant result for keyword searches; more traction in search results should result in more visits to your website. Investing a small amount of time can result in a surprisingly large boost to your SEO returns without draining your marketing budget.
TIP: Updating the most popular content will have the most dramatic results. Using your web traffic numbers for the previous quarter, determine where to concentrate your time and effort. The blogs, landing pages, or articles that were most viewed are where you should focus.
Reviewing older content shouldn't be an onerous task. Taking an hour or so each quarter can help you maximize the return on the valuable time you've already invested in creating that great content. Keeping yourself abreast of what you're communicating in print to your potential clients also helps enhance the quality of your in-person dialogue. Making it a priority to keep your website content up to date can also help ensure you stay current in your working knowledge of industry changes and advancements.
If you make significant updates to your content (as in the case of the example of the changing sentencing laws above), make sure you promote that fresh content through your social media channels! In addition to attracting new viewers, people who have read the content in the past may revisit to determine if the updates are also relevant to them.
Enlist your team!
At Blue Frog, we can help you monitor which pages and articles are garnering the most traffic for you and work with you to update that content efficiently. Our experienced custom content creation team will freshen up your content to improve its timeliness, SEO, and Google search results to make sure that you're always ahead of the game. Contact us today to explore how we can help boost your website's performance.