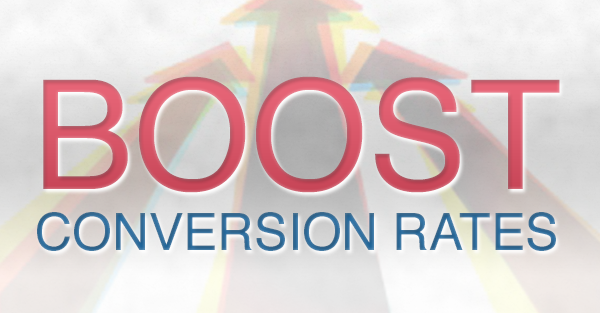 The content you write for your website, blog posts, and social media networks works for you like a salesperson who works 24/7! If you have a content marketing strategy in place that has been set up with the goal of closing sales, then all of your content pieces are continually leading interested prospects toward becoming leads and eventually purchasing from you.
A strong content marketing strategy needs two things in order to see ROI.
Persuasion techniques that are included in your content that connect to your business goals
Tying your content into your sales funnel by supporting both the online and in-person sales process
With these things in mind, let's look at 5 tips for boosting your conversion rates using your content marketing strategy.
Know Your Target Audience
In order to move a prospect through the sales funnel, you must know those prospects' stories, behaviors and backgrounds.
Who buys your product?
Why do they need your product?
What needs and wants bring them to you?
By knowing this, you can develop content that you know they will benefit from and will appreciate. The more content you give to that specific prospect that speaks to them, the more they will connect to your brand and want to buy from you.
Deliver Your Content to the Right Places
It's common to write a blog post first and then look for where to post it, but it might be more beneficial to really assess where your content should be strategically placed in order to be found and read by your audience. THEN create the actual content. Why?
You increase the chances of your content getting more rapidly spread by targeting it to the right channels rather than wasting time creating content that won't get seen on other channels.
Knowing which channels your content does well will tell you where your prospects and customers will be waiting to take in your information.
Consider what kind of information they are looking for (if they use content for education, entertainment or discussion) and what other brands and platforms they trust.
Write about Topics Related to Business Goals
To choose topics for your content, think about
What questions are most frequently asked by your customers
Hot topics and trends in your industry
Lists that highlight some great insight, like the "Top 5" or "Top 10"
How to's
Deliver Value
You must deliver value before closing the sale. You must balance writing strong content that uses calls to action with great content that aims to bring in leads and prospects to your business.
All of the content you produce must deliver value. It needs to be helpful, solve problems, and provide great insight.
Promote Your Content Creatively
While inbound marketing helps to get your content found organically, it's certainly a smart idea to think about a promotion strategy to help ensure the content gets the ROI you want. A few ways to promote your content well include:
Optimizing it with appropriate keywords so it's found in search engines
Optimizing it so readers can easily share it on social media
Optimizing it in a way that leads potential leads from one piece of content to the next, so they are easily moved along through the sales funnel
By using inbound marketing principles and tools, a content marketing strategy will naturally result in ROI. Use these tips as you create a content marketing strategy, and you will be sure to see an increase in conversion rates!