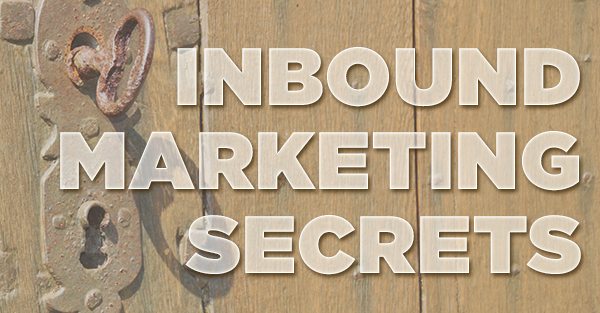 According to Ken Krogue, co-founder of InsideSales.com, HubSpot generates 1 million visitors and over 60,000 leads through their website each month.
HubSpot's inbound marketing philosophy and software have allowed for tremendous success. Today, companies from every industry have turned to inbound marketing to generate more leads. (Click here to learn what exactly inbound marketing is.) Why exactly does inbound marketing work so well? What's the big secret?
Here are seven of the best practices of inbound marketers that DELIVER RESULTS.
It's Quality AND Quantity.
Inbound marketing finally discovered that it's a necessity to have quality content on the web, but that it doesn't need to be a research paper or Ph.D. article; it just comes down to blogging about relevant, helpful information, and writing lots of it!
Writing a few blogs a week is great, but always remember to keep the content high quality. (If you need quality content creation for your business blog or website, let us know! Blue Frog Marketing will work with you to craft professional content that your website visitors will truly appreciate.)
Create Buyer Personas
Figure out who your ideal client is. What do they do? Where do they live? How much money do they make? What are their problems? Look at your current customers too for help with this.
Then, make sure every time you create new content, post to social media, or create a call-to-action, that everything is created for THAT particular person.
Know What to Write About
Research what your ideal clients/buyer personas are searching for on Google. Use those keywords and problems to generate topics to write about. Your content should be the solution to the issues your buyer personas face.
Don't write about anything that won't ADD VALUE for your customers.
Become a Content-Producing Machine
If you are the top company in your industry, then you're a company made of thought leaders. The problem is that none of them have time to write.

Many journalists are moving out of print and into the digital world, so seek out a journalist either within your company or hire someone who can write well under deadlines. Have them interview different thought leaders within your company for about 30/45 minutes per week.
Repurpose Your Content
After your writer dives deep into the insight of your sales people, your engineers, marketers, CEOs, etc., he or she should gain enough information to create:
2-3 ebooks
3-5 blog posts
10-15 Tweets
A few posts for LinkedIn, Facebook & Google+
Repurpose the content into a video, slide share, social media posts, infographics, white papers, etc.
Don't Neglect Social Media
We can't stress enough how much of an impact social media has for getting your brand out into the world. Start analyzing your current efforts:
How many followers do you have?
Are you getting retweets, comments, and views?
Are your fans engaged?
Consider these questions and get busy engaging more in social media marketing to boost your brand awareness.
Use Calls To Action
Put CTAs in your blog posts, eBooks, white papers, social media posts, etc. Especially use CTAs on landing pages on your website so there is an entire link that can be easily accessed and shared that prompts people to download a content piece of yours.
Make it your goal to have every piece of writing created to be aimed at getting every reader to turn into a lead. Do this by offering them something to click on, something to share, something to download, or some kind of form to fill out.
Wondering where your business is missing opportunities to reach new leads? Give Blue Frog a call or click on the button below to fill out a quick online form! We currently have offices in both Des Moines, IA and Denver, CO, but we serve a wide range of clients from all over; our services are not restricted by location. Get in touch with us today and let us know how we can help you grow your business through inbound marketing and professional content creation!