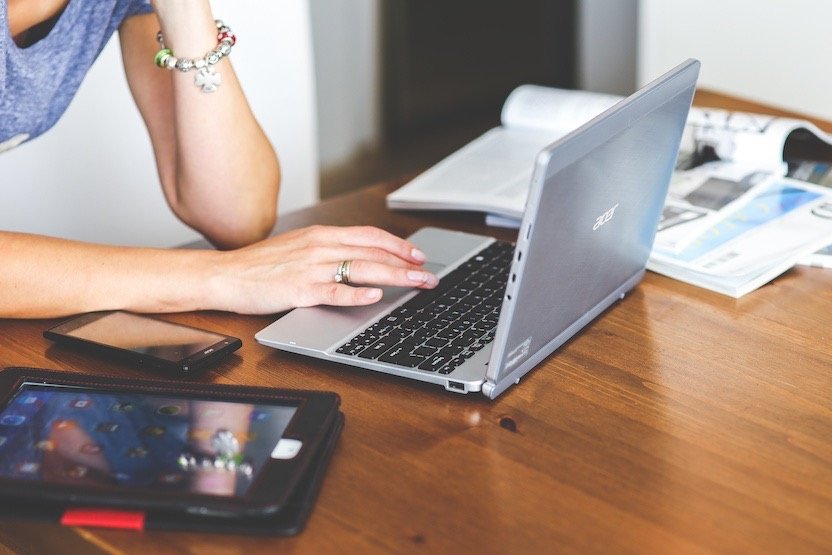 The content you include on your website is essential to and should form the foundation of your business' online marketing strategy. That thought can be overwhelming. Where should you start? Once you have the basic pages of your website in place, such as a home page that clearly states your value proposition and intuitively directs users to next steps that appropriate to their needs, an "about us" type of page that tells the story of your brand, sufficient pages to provide basic information on your products and/or services, and a way for visitors to easily contact you and get more information, then you can begin to branch out with other types of content.


Blog
Your blog should be the first place you begin to supplement your website content. While potential customers will have access to basic information about your company through the other pages of your site, without more, they will likely find it difficult to locate your website in the first place. That's because a new, bare-bones website is difficult for search engines to appropriately identify as a trusted site that's relevant to specific user queries. For example, if your business builds custom homes, a few basic website pages as described above aren't likely to earn you a top spot in Google results for a search for "local custom home builders." Chances are, several of your competitors have more content on their sites that's relevant to those keywords, cuing search engines that those websites are better matches for the search.
A blog allows you to steadily add content to your website that's relevant to the types of searches your ideal customers are likely to use to find businesses like yours online. Spend some time thinking about what keywords those potential customers are likely to use, including common questions that are asked about your industry. In the home builder example, a well-rounded blog will include content that's relevant to general keywords like "custom home builder" as well as more specific searches that potential clients might use, such as "how to finance a custom home," "green home building ideas," or "how to select a residential lot for custom home." By regularly publishing articles like these, your website sends a steady stream of cues to search engines about its relevance to a wide range of queries. As search engines pick up on those cues, your site's rank in the results pages rises, and your brand gains prominence for its online audience.
Downloadable Content
Downloadable content can take the form of ebooks, guides, infographics, white papers, case studies, or even simple coupons. You should offer something that website visitors who are interested in the products or services you provide will value. A home builder, for example, could publish a guide to the custom home building process, an infographic showing how a new home comes together, or a case study detailing how the builder created a home that is capable of generating all the energy it needs. When a visitor wishes to access this more in-depth content, they fill out a brief form requesting basic contact information. That allows you to follow up with them to help them get any other information they need to make a purchase decision and, ultimately, convert them into customers for your business.
Blue Frog Marketing can help you devise an inbound marketing strategy that gets your brand in front of your ideal audience, attracts website visitors, and encourages engagement with your business. Request a free consultation to find out how we can help you meet your business goals, or click the image below to access our free ebook for more information about strategic content creation. Blue Frog has offices in Des Moines, Iowa, Denver, Colorado, and Huron, Ohio, and we serve delighted customers across the U.S.