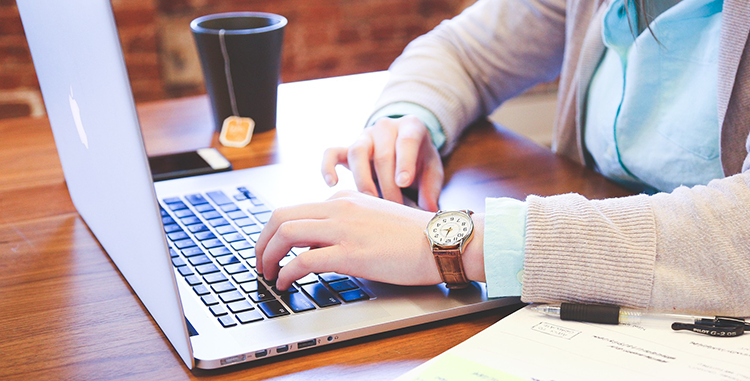 If you're on a marketing team, you need to stay current with the latest trends in your field. Whether you work for one company or provide marketing services for multiple clients, you should continue to bring fresh, new ideas to the table. Your marketing strategies should be focused as well as dynamic, constantly changing and progressing. Place emphasis on these three key areas in 2017.
1. Invest in video.
Diversify your content in 2017 by adding video. According to HubSpot, 78% of people watch online videos weekly, and 55% watch them daily! That's a huge market you could potentially be reaching and interacting with. HighQ created an infographic full of statistics supporting business investment in video for content marketing in 2017.
How can and why should a business utilize video for content marketing?
Educate your audience. Tell prospects about the products and services you offer. Consider creating videos that help viewers solve common problems they may have or educate them on how a specific product works. These types of videos will help you build trust with clients.
Promote your business. Promotional videos can, again, show consumers what your business is all about and what you have to offer. Promos can help bring you leads and sales! Share promotional videos to social media channels to help increase your SEO, and, in turn, your online visibility!
Entertain your audience. To entice viewers to want to watch your video, it needs to be interesting or entertaining. Providing entertainment allows you to connect with consumers and begin building relationships with them. It can help you build trust and gives your company personality as well. You have the opportunity to share your company's culture with others, which can make you more seem more personable and approachable.
2. Be social.
Social media is booming. It's a huge part of our lives. Many of us send Snaps to our friends daily and have the last 10 to 15 years of our lives documented on Facebook. Video is appearing more frequently on social media platforms as well. Facebook recently introduced live video and 360 degree photos and videos. We can share our experiences with our family and friends instantly from different parts of the world.
We're not just B2B or B2C marketers anymore. We're business to HUMAN marketers! That means we need to meet people where they are. And today, people are swarming social media platforms every day—on desktop computers, laptops, tablets, phones, etc. Make sure you have a solid social media marketing strategy in place this year.
3. Accelerate your content.
Modern inbound marketers are well aware that good, quality content is vital to the success of any online marketing strategy. Online platforms should be filled with well-written, informative, and interesting content for visitors and search engines to read. This year, accelerate that great content with paid marketing. Repurpose your most successful content to be distributed on multiple channels, such as Facebook and Google. Boosting great content through paid advertising will allow more of your target audience to see your posts. The more views a good post gets, the more clicks it will receive, and the more traffic will be led to your website!
If you need inbound marketing services for your business, contact Blue Frog Marketing! Our main office is located in Des Moines, IA. We serve clients across the country and would love to talk with you about your business goals and how we can help you reach them.