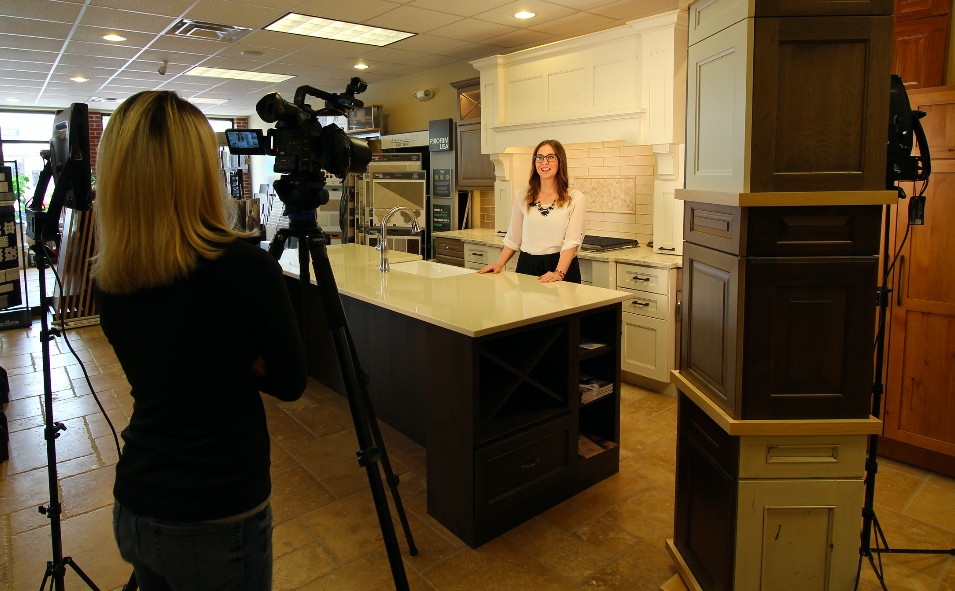 If you've been keeping up with digital marketing trends this year, you already know that video marketing is a hot topic. You see video everywhere—on websites, social media, sporting events, business/corporate events, on your smart TV, and more. Video content is here and is here to stay. The Blue Frog team learned from Salma Jafri, a video content strategist and speaker at INBOUND 2017, that 64% of your audience says marketing videos influence their purchase decisions. That being said, if you don't currently have a video marketing strategy in place, it's time to start thinking about one—and thinking about it seriously.
Now that you know you need to take this next step in your overall marketing strategy, don't let this overwhelm you. You're probably wondering, "Where do we even start?" or, "How do we know what kinds of videos to create to create a successful campaign?" If these questions are holding you back, don't let them. Instead, let us help direct you on the path to putting together an effective video marketing strategy.
Integrating video in your marketing strategy is simple. Start with what we'd consider part of Inbound Marketing 101, which is the buyers journey. "The buyer's journey is the process buyers go through to become aware of, evaluate, and purchase a new product or service." (Lauren Hintz, senior marketing manager for Hubspot's sales products) Now that we understand what the buyer's journey is, let's apply video to it.
The Awareness Stage
In the awareness stage, the buyers recognize that they have a problem to solve or challenge to overcome. This is where it all begins, and selling to users in this stage will not be as productive as providing them with educational information. This is the stage where you want to attract the user to your business.
Two examples of videos that apply to the awareness stage are website banner videos and teasers. These videos are short—typically under 15 seconds long—but pack a powerful punch. Users have found you, likely through a search engine or social media, and now it's your job to give them a great and memorable first impression.
The Consideration Stage
In the consideration stage, the buyer defines their problem and researches ways to solve it. This is the stage when users have committed to addressing their problem. They are now actively searching for information on how to approach their challenge, so it's important to provide them with information. In this stage, businesses incorporate thought leader series videos or service/product walkthroughs in their strategies.
Service walkthrough videos and thought leader videos are two effective types of videos for the consideration stage in the buyer's journey. These are personality driven and quite possibly the most cost-effective ways to educate users about how you can add value to the client. They can also offer a solution to the viewer's problem, leading them into the decision stage of their buyers journey.
The Decision Stage
In the decision stage, the buyer compares solutions and makes a purchasing decision. In this stage, your viewers are comparing the pros and cons of working with you. Testimonial and culture videos are two perfect types of videos to showcase the pros of working with you. Testimonial videos are a great way to tell your company's story and provide client perspectives of working with your business without coming off as self-promoting. Culture videos are effective because many users visit the "about us" page of a website to get a feel for a company they're considering working with. Often, they will go to the homepage, then services, and then some sort of "about us" or "meet the team" page. Culture videos are a fun and effective way to give users an idea of what it will be like working with your team.
Now is the perfect time to start working on your video strategy and perfecting it for the new year. If you need help incorporating video into your inbound marketing strategy in 2018, be sure to check out Blue Frog's video services.