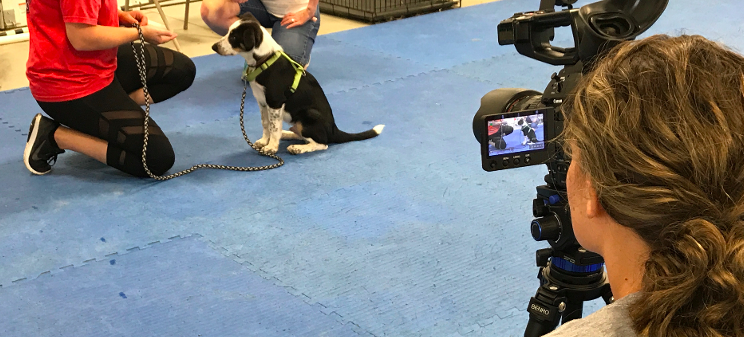 If your business is advertising on Facebook but you haven't started incorporating video ads into your campaigns, now is the perfect time to start! The visual appeal of video plus Facebook's extensive targeting options make video ads a powerful tool, especially in 2018 as the popularity of video continues to grow.
What You Should Know About Facebook Video Ads
Facebook's Newsfeed algorithm is actually starting to favor videos because videos have proven over and over that they get much more engagement than other forms of content. According to Facebook, in 2015, people watched 100 million hours of video on Facebook every day! You can be sure that by 2018, this number will be even bigger.
Currently, Facebook videos are among the most cost effective types of social advertising. Facebook is trying to trump YouTube as the video king, which is why they've made video ads so affordable on their platform. So, if you're convinced that video ads are a powerful way to advertise on Facebook, here are four tips to help you get started!
Four Key Components of Video Ads
1. Be powerful (but quiet).
If you can tell your story visually, without the use of sound, you're sure to get good results. Many people are watching videos silently on their mobile devices on social media, so if you can deliver your message without sound, that's the way to go.
2. Use your strongest images at the beginning.
Because Facebook's Newsfeed is busy and people have short attention spans, you need to show the most important images in your video up front. You only have about three seconds to hook viewers.
3. Be sure to target your ads effectively.
Your company's video ads are not going to be relevant to everyone on Facebook. Be smart about who you show your videos by taking advantage of all the targeting options Facebook provides!
4. Always test your ads.
Try to create two variations of your video, and run them against each other to see which performs best. This will allow you to tweak your videos to see the best results, and it will give you good insight into what your audience responds best to.
Do not neglect the power of video ads on Facebook for improving your campaign's success! Now is the perfect time to start working on your video strategy and perfecting it in the new year, when this trend really starts to take off. If you need help incorporating video into your inbound marketing strategy in 2018, be sure to check out Blue Frog's video services.