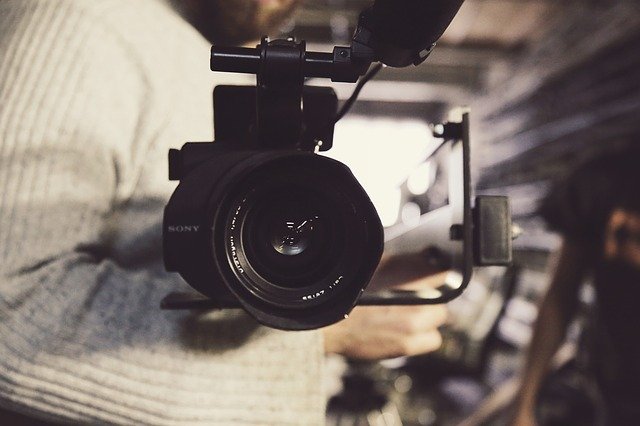 Why Your Business Needs Video Content In 2016
"A Picture Is Worth a Thousand Words."
Does this saying ring a bell? Well, it applies directly to video. Let's put it in perspective. If a picture is worth a thousand words, and video is a series of pictures, what is a minute of video worth? The answer—1.8 million words! According to Dr. James McQuivey of Forrester Research.
Now, think about your daily business schedule. Do you have enough time to write 1.8 million words? Didn't think so. That's the equivalent of 3,600 web pages!
When you look at it that way, online video is the single most practical tool for your marketing time and energy. It's a tool with low risk and very high reward. Here's another way to look at the benefits of video content:
The Five-Second Rule
No, this isn't the five-second rule that applies when you drop food on the ground. When you're browsing the Internet, think about how many pages you stay on for more than 5 seconds. Only a handful, right? What are the pages that grab your attention and make you pause and scroll?
People desire personalized attention. They are drawn to things that are specifically tailored, targeted, and customized to them. This makes video and personalization the perfect pairing. The process of entering a webpage, scrolling, seeing a video, playing it, watching it, and potentially reading the text surrounding it, involves MINUTES of viewing and interacting with that webpage. Compare that to the few seconds people spend on average on a webpage with just plain text.
Convinced yet the importance of video content? Take a look at what it can do for your company:
Bring Attention to Your Brand
It's important not just to capture viewers' attention, but to hold it. Video is the most consumed medium and gets more attention than any other type of content. 85% of the US Internet audiences watches videos online. There is reasoning for the phrase "content is king." It's created a surplus of content, but adding video to your strategy can help separate your business from competitors.
Improve Your SEO
Are you starting to hit a plateau with hits on your web page? This is partly because you don't have video content. Videos allow your business to be more visible, and, when done correctly you get SEO results almost immediately. Even Google has an entire tab dedicated to videos, as well as multiple social media networks.
When it's done right, creating and sharing your video on social media can be an incredible way to boost your organic search traffic, and possibly even find your website on the first page for some of your target keywords. If you're already creating great content, adding an outstanding video can not only help your readers get a better understanding, but it creates even more relevance for your site in the eyes of search engines.
Create Stronger Connections
A big component that makes video content unique from plain text is the personal and emotional elements. How many times have you watched a video and been moved by it? Whether you laughed, cried, or even got angry. People want to connect on a deeper level, and feel that in some way they are contributing whether it be by subscribing to your blog, registering for your webinar, buying your product, etc. Video is great content for any business because it gives you an identity.
Convert More Customers
Viewers are 85% more likely to purchase a product after watching a product video. It's plain and simple—produce quality video content, include a call to action, and you've got yourself a new marketing strategy that can bring in pleasantly surprising numbers of new customers.
Video Is the Future of Advertising and Content Marketing
Viewers spend 100% more time on pages with videos on them. YouTube is one of the largest search engines on the Internet. It's currently receiving over a billion unique visitors every month; it would seem ridiculous for a business to not publish content through this platform due to its extensive reach.
Adding video overall to your marketing strategy will help with building your brand, engaging prospective clients, and improving your site's SEO, among numerous other benefits.
For more breaking social media and video marketing news and updates, make sure to check here every Friday.
If you have any social media or video tips that'd you'd like to share or examples of viral posts that you love, let me know each week in the comments, or email me at khalverson@bluefrogfm.com.
You can also find us on Twitter, Facebook, LinkedIn, and Instagram.
Content Marketing Services in Des Moines & Denver
Blue Frog's content professionals can help you with quality content creation in Des Moines, Denver, Oregon, and wherever else your business does business! Our professional writing team will help you with all your content needs: creating great downloadable content, producing quality content for your website and social media accounts, and helping you develop your content marketing strategy. Contact us today!