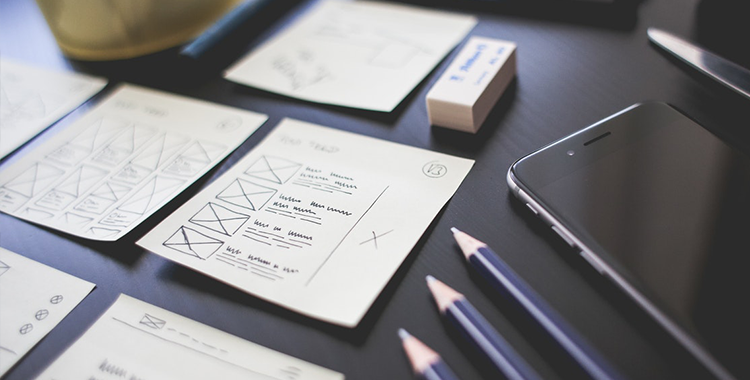 If you've been wondering whether your current content management system (CMS) platform is still the right fit for your changing business needs, consider the following reasons to upgrade or switch. Here are some ways that a new or upgraded platform could provide more long-term benefits for your CMS and all the teams who utilize it.
Benefits of Upgrading Your CMS
Upgrading a CMS platform can take a lot of time and work, but the longer you put it off, the longer and more difficult the process is likely to be. If you are already in the midst of a rebranding project, switching to a new CMS platform can provide several beneficial features and enhancements. Additionally, switching your CMS platform while you rebrand and rebuild your website makes the process more efficient and easier for your teams.
Enhanced Security
If your CMS is not up to date, your website is not properly secured. Remembering to update your CMS and all the plug-ins included can be time consuming and annoying, but these updates are vital to maintaining proper security and ensuring your website functions correctly. If your current CMS platform requires manual updates and refreshing, your website is continually at risk of attack any time these updates are neglected. A new CMS platform with built-in security and system update capabilities can take away the headache and ensure your website is always safe and secure.
Cost-Effective Design and Development
Design and development often account for the bulk of the cost of a website project. While rebranding your site on your current CMS platform may seem like the less expensive solution, it is almost guaranteed to be less cost effective when you consider upgrades and maintenance costs.
Think of it like buying a newer car. You could keep your old car and pay for frequent maintenance and repairs, paying more over time for hard-to-find replacement parts, or you could upgrade to a newer car with modern features and better gas mileage. While the upfront cost of the newer option is higher, it's likely to save you money in the long run.
Optimized Performance
Many technical issues are caused by various unnecessary plug-ins, old assets, and outdated modules or features that do not get adjusted with the newest system updates. These issues tend to build upon themselves over time to the point where it is simply easier to start over.
Switching to a new CMS platform allows you to ensure your website is built with the modules, plug-ins, and assets you actually need. This, in turn, speeds up your website and makes it easier for your team to update and manage.
New Features & Enhanced Functionalities
One of the most beneficial reasons for switching CMS platforms the opportunity to find the solution that best supports your business needs and is easy to use. While there are many CMS platforms to choose from, not all of them offer the same features and functionalities. If you value marketing and sales efforts, you'll benefit from a CMS with built-in SEO capabilities, the ability to create personalized content, and the improved accessibility features, all of which improve the user experience and impact ranking abilities.
Improved User Experience
Many CMS platforms used today were built by developers for developers. However, marketers need to make updates to websites, too. Newer CMS platforms have been built with marketing and sales teams in mind. By updating, you can give your website proper structure and security while enjoying an improved user experience that makes it simple for marketing teams to make the website updates and alterations they need and for sales teams to receive quality leads from website traffic.
More and more marketers are becoming responsible for updating and maintaining their company websites. A CMS like HubSpot that's built for marketers, not developers, can help them optimize pages more efficiently and even integrate with other marketing initiatives.
Save Time
A platform with easy-to-use features that make the process of updating or adding new content to the website simpler for both the marketer and the developer can save your teams time and energy trading tasks back and forth. This allows the developer to focus more time on creating new website features and less time making small SEO tweaks.
As your business continues to grow and evolve over time, you need a CMS platform that not only grows with you but helps accelerate that process with added features and functionalities. If you are already considering a rebrand, there is no better time than the website redesign process to make the switch to a better, more secure, scalable CMS platform.
To learn more about how to set your rebrand up for success, read How to Rebrand Without Losing the SEO Value of My Site.