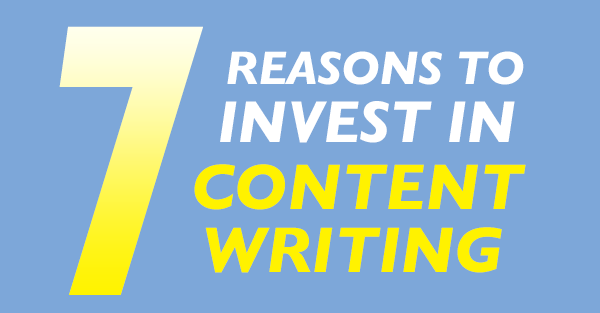 Are you not getting the kind of website traffic you desire? Are you buried under so much work that your business blog and website rarely get updated with new content? There are numerous reasons why hiring a professional to provide quality content creation services could be the best next marketing move for your business.
#1. You feel lost in a sea of competitors.
Is your website buried under the thousands of other websites out there competing against you? Are you looking to up your ranking on Google search engine results? The best way to do this is to take the time and effort to create quality content that people are looking to find. By creating an active blog for your business website, you will be adding more and more pages to your site, which will work to build your online presence and allow you to STAND OUT and GET NOTICED.
#2. Your SEO is suffering.
While you want to be sure to include high-ranking keywords in your content, the most important aspect of SEO is quality and relevant content written with excellent grammar and containing useful and unique information. Keep ahead of the curve when it comes to the ever-changing world of SEO by hiring a marketing firm that can provide professional and strategic content writing services for you.
#3. You don't know how to generate leads via your online presence.
In order to gain the kind of lead generation you desire, you first need to attract the right kinds of people to your website in the first place. You can do this through social media, blogging, Google, SEO, and great on-site content. Good content writers know this and can generate outstanding content on all of these platforms to draw in potential customers. Once they arrive on your website, convert them into qualified leads by providing them with valuable information and resources, such as infographics, videos, eBooks, or free downloads, or by leading them to landing pages through clear calls to action.
#4. You don't have a marketing strategy behind your content creation.
We have a simple but extremely effective inbound marketing strategy. First, use great content, social media, and paid media to ATTRACT potential customers to your site.
Once people are on your website, they can be CONVERTED into leads. When you offer visitors something, such as a free resource, many will provide you with their contact information in exchange. Voila! You have a lead!
Once you get a potential customer's information, nurture that lead using strategies such as social outreach and email marketing campaigns to CLOSE the deal and turn the lead into a client.
Finally, focus on keeping your customers satisfied! It's much easier to keep current customers than to create new ones, so treat them well! DELIGHT them so they become promoters and advocates of your brand!
#5. You don't have the time.
Many business owners aren't able to take the time out of their busy schedules to write content for their website, social media profiles, or business blog. Perhaps you've been spending valuable time writing copy when you should be running your business and focusing on what you do best. By handing over your content creation to a professional writer, you'll be able to refocus your attention on your business! After all, time is money.
#6. Your content isn't up to par.
Is your content falling flat? The goal should be to create content that attracts people, content that they WANT to read. You want to be able to educate your viewers. By targeting a specific audience and creating content around products and services they are interested in learning more about, you'll capture their attention and, very likely, their business too.
#7. Writing is harder than it looks.
If you've taken the time to write content for your website, your business blog, or any other marketing materials for your company, you probably know that it's not an easy thing to do. This is especially true when taking into account the SEO strategies, keyword optimization, brainpower, and research that goes into quality content creation.
Need Content Creation Help?
Blue Frog Marketing can provide professional content creation for any type of business. Whether you're looking for quality writing services in Denver, Des Moines, or anywhere else, we proudly serve any client, regardless of location. Contact us today for more information regarding any of our services or to get the ball rolling to create great content for your business!