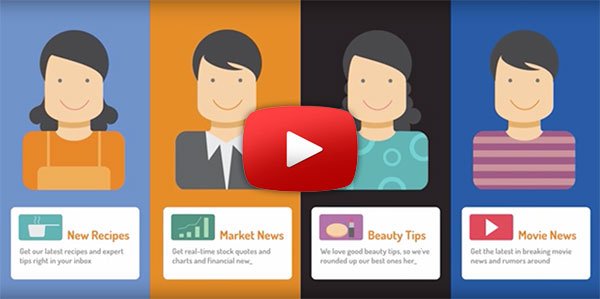 Search engine optimization (SEO) is the practice of developing website content that can easily be found by search engines like Google, Yahoo, and Bing. Blogging and regularly adding other content to your website can effectively enhance your website's SEO through utilization of keywords that members of your target audience could be expected to use when searching online for products or services like yours. In the inbound marketing methodology, search engine optimization revolves around providing a steady stream of relevant and valuable content:
First, you regularly add relevant, helpful information to your website.
Second, a visitor finds your information by searching for it via a search engine.
Third, the visitor digests and responds to your relevant information by contacting you or filling out a form on your website.
1. The more relevant information your website contains, the more likely search engines will display links to your site as answers to potential customers' queries.
While trying to enhance your SEO, you must always remember that search engines are designed to serve their users, not your business. The user comes to Google, Yahoo, or Bing because these websites are considered to be trusted and unbiased sources of information. These engines give the most relevant information to users and users have begun to trust their organic ranking algorithms.
You may think to yourself, "Yes, but I can purchase ads through Google to get my website displayed, and so Google is working fine for me." While it's true that you may purchase ad space through search engines like Google, Yahoo and Bing, which will allow your ad to display when a user utilizes certain search terms, keep in mind that those ads will NOT increase your website's organic ranking. Search engine users have become savvy to advertising and often skim past these paid results to get to the organic ranking that they have come to trust. A business cannot simply buy the credibility that comes with high organic search rankings.
2. The more easily users can find your website in an online search, the more potential customers you will attract.
The top 4 results in search engine results pages obtain nearly 45% of users clicks, 18% of which are entirely on the first result listed. Search engine users know and trust that these sites bring relevant answers and that they no longer need to scroll through pages of information to get what best suits their current needs.
Analysis of your target audience's search patterns and behavior on your website can enable you to anticipate key terms that potential customers are likely to use when searching for information about your industry. By naturally incorporating those key terms into valuable content on your site, you make it easier for those users to find you online. Blogging is a highly effective way to regularly add relevant content that will provide the answers your audience is searching for.
3. Providing relevant, valuable information for your website visitors increases the odds they will contact you to do business.
Offering educational content on your website, such as a blog or downloadable eBooks, shows potential customers that you are knowledgable and ready to help them when they're ready. In the meantime, they may subscribe to your blog and follow you on social media. By continuing to provide these followers with new relevant, valuable information, you build trust in your brand and enhance your image as an authority and industry leader.
When you're ready to enhance your SEO with inbound marketing, let Blue Frog Marketing help! We have offices in Des Moines and Denver and serve clients throughout the U.S. and beyond. Get more information on this search engine optimization method by watching this video, or click the link below to schedule a free consultation with a HubSpot-certified account strategist!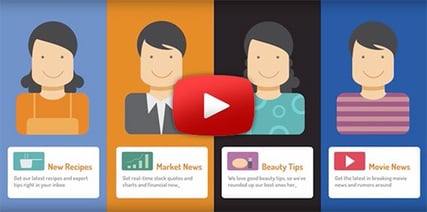 ---
Sources:
(M. Griglione, personal communication, June 17, 2016).
http://d2eeipcrcdle6.cloudfront.net/guides/Moz-The-Beginners-Guide-To-SEO.pdf