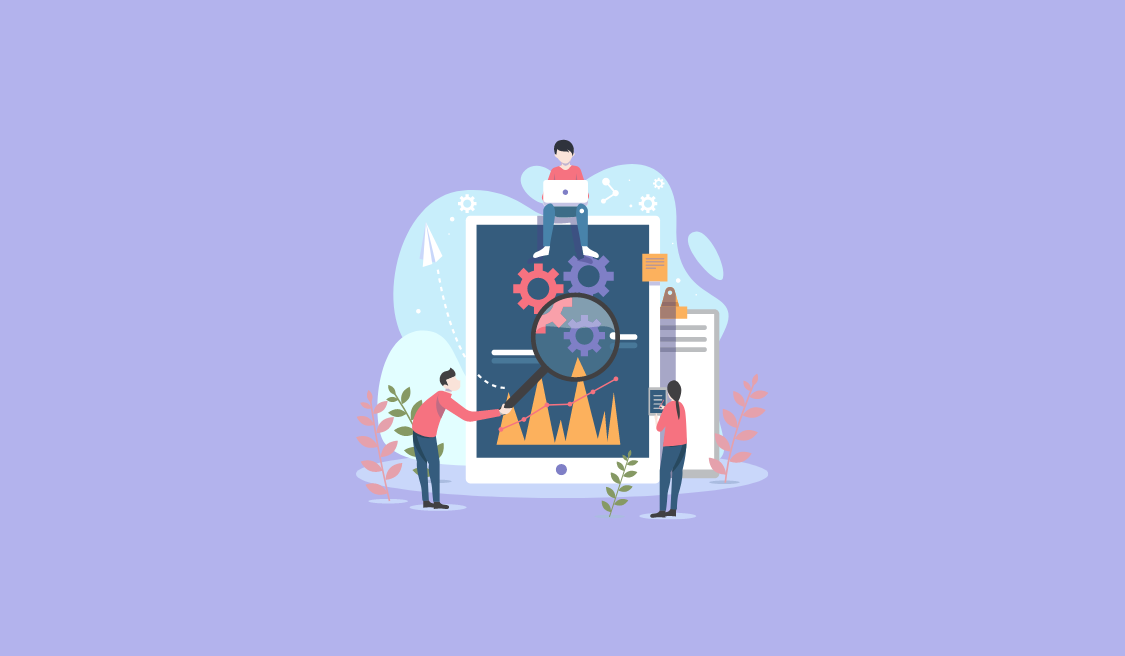 If you work in digital marketing, you've likely heard people talking about search engine optimization, also known as SEO. SEO refers to the process of improving your web content to be more visible in search engine results. Effective SEO can help your site rank higher than your competitors in search results, directing more traffic your way and increasing your chances to convert users into qualified leads. Read on to learn how to effectively set and achieve SEO goals that will boost your website's performance.
Step 1: Understand Your Site's Current Performance
The first step in setting effective SEO goals is to understand your website's current SEO performance. There are numerous free and paid tools to gather this data, such as Google Analytics, SEMRush, or Ahrefs. These tools compile the data that measure website performance, including metrics like how many people visit your site each month and what keywords are bringing in the most users. Sorting through this data and identifying useful information can be an overwhelming task. While all kinds of data can bring valuable insight into your website performance, focusing on organic traffic, keyword ranking, and backlinks is a good starting point, particularly if you are new to SEO.
Organic Traffic
Organic traffic refers to users who arrive at your website via unpaid search results (as opposed to paid advertising). Organic traffic data can give a snapshot of your website's overall SEO strength, which is affected by on-page, off-page, and technical SEO tactics. Large quantities of organic traffic indicate that your site is likely easy to find and ranks well in search results. On the other hand, low organic traffic suggests that your site is not easily visible online and needs optimization or fresh content.
Keyword Ranking
Keyword ranking refers to how your site performs when users search for a specific keyword or phrase. For example, if a user were to search "SEO tips," the first result listed would be the #1 ranking site for that keyword, the second result would be #2, and so on. The higher your page rank for a keyword, the higher up on the list of results it appears.
Not all keywords will be worth pursuing in your SEO strategy. A good keyword should be relevant, valuable, and attainable.
A relevant keyword relates to the goods or services your company provides.
A valuable keyword generates sufficient organic traffic to be worth the time put into ranking for it.
An attainable keyword is one that your company can realistically rank for based on the current authority of your website.
To illustrate, consider a website for a small used bookstore in Iowa: the keyword "bookstore" would be relevant and valuable but likely unattainable since it would be competing with major brands like Barnes & Noble. The keyword "book storage" might be attainable and bring in more traffic, but it is not relevant to the goods being offered. The phrase, "Iowa used bookstore," on the other hand, is relevant, valuable, and likely attainable.
Backlinks
Backlinks refer to other websites that link back to yours. When other sites link to your website, it boosts your website's authority in the eyes of search engines. Think of it like a friend vouching for your credibility.
Building backlinks can be difficult, but it's possible with a little work. The best way to start building backlinks is to form relationships with other companies. If you already have relationships with businesses that utilize your products or services, consider asking them to link to your website. You could also offer to write guest content, invite product reviewers to review your goods, or reach out to local journalists with a story involving your company.
Step 2: Choose a Target
With an understanding of your organic traffic volume and keyword rankings, you can begin to create benchmarks for your website's SEO performance. Determine what is performing well about your site and what could be improved, and use this insight to identify SEO goals. From the list of areas for improvement, choose one specific area to target. Let's say our used bookstore's website has a solid foundation of backlinks but is not ranking well in keyword search results or organic traffic. To start the SEO journey, it would be most useful to focus on keyword ranking, as ranking highly in keyword searches helps drive organic traffic.
Step 3: Work Backwards from Your Goal
After you've identified your website's SEO target, you can begin crafting goals and a strategy to reach it. One way to create an actionable plan is to work backwards. Begin with your overarching goal. Using the SMART (specific, measurable, achievable, relevant, and timely) goal framework can help you set detailed goals and break down action steps to achieve them. For the used bookstore, a SMART goal may be to rank in the top five results for three relevant and valuable keywords within eight months.
Beginning with your overarching goal, break it down into benchmark goals that will signal that you're on track. For example, decide where your numbers should be at the one, three, and six-month marks. The bookstore's list of benchmarks may look something like this:
1 month: Rank in the top ten results for one keyword
3 months: Rank in the top five results for one keyword.
6 months: Rank in the top five results for two keywords.
8 months: Rank in the top five results for three keywords.
Next, for each benchmark, consider what tasks you will need to complete to achieve that goal. For the one-month benchmark, for example, a to-do list may include identifying potential keywords to target, researching competitors that currently rank for those keywords, identifying website pages to update or blog posts to write to incorporate the target keywords, and drafting that content.
Step 4: Assess and Adapt
Fast forward a few weeks, and let's say you've made it to your first benchmark. Now that you've reached your first benchmarking date, it's time to evaluate the success of your efforts. While you review your benchmark data, keep the following questions in mind:
Did I achieve my first benchmark goal? If not, what do I need to change to meet that goal?
What aspects of the strategy went well? What could be improved for the next benchmark?
Did achieving this goal provide the expected value to my website?
Use these questions to reflect on your SEO strategy. You may find at your first benchmark that you've set an unrealistic timeline for your goals or need to change your action items for the next benchmark. Continue this process throughout your current strategy's timeline. By re-evaluating your plan at regular checkpoints, you'll be able to adapt your SEO strategy, taking advantage of the knowledge you gain along the way.
After you've created, executed, and hopefully achieved your first SEO goal, you're ready to begin the process again. It's important to remember that SEO is an ongoing effort, as both the needs of your business and the SEO best practices are constantly evolving. Using an agile approach to SEO allows you to stay up to date with industry standards and continuously meet the needs of your business.
If you're interested in learning more about SEO strategy and best practices, be sure to check out the rest of our blog!