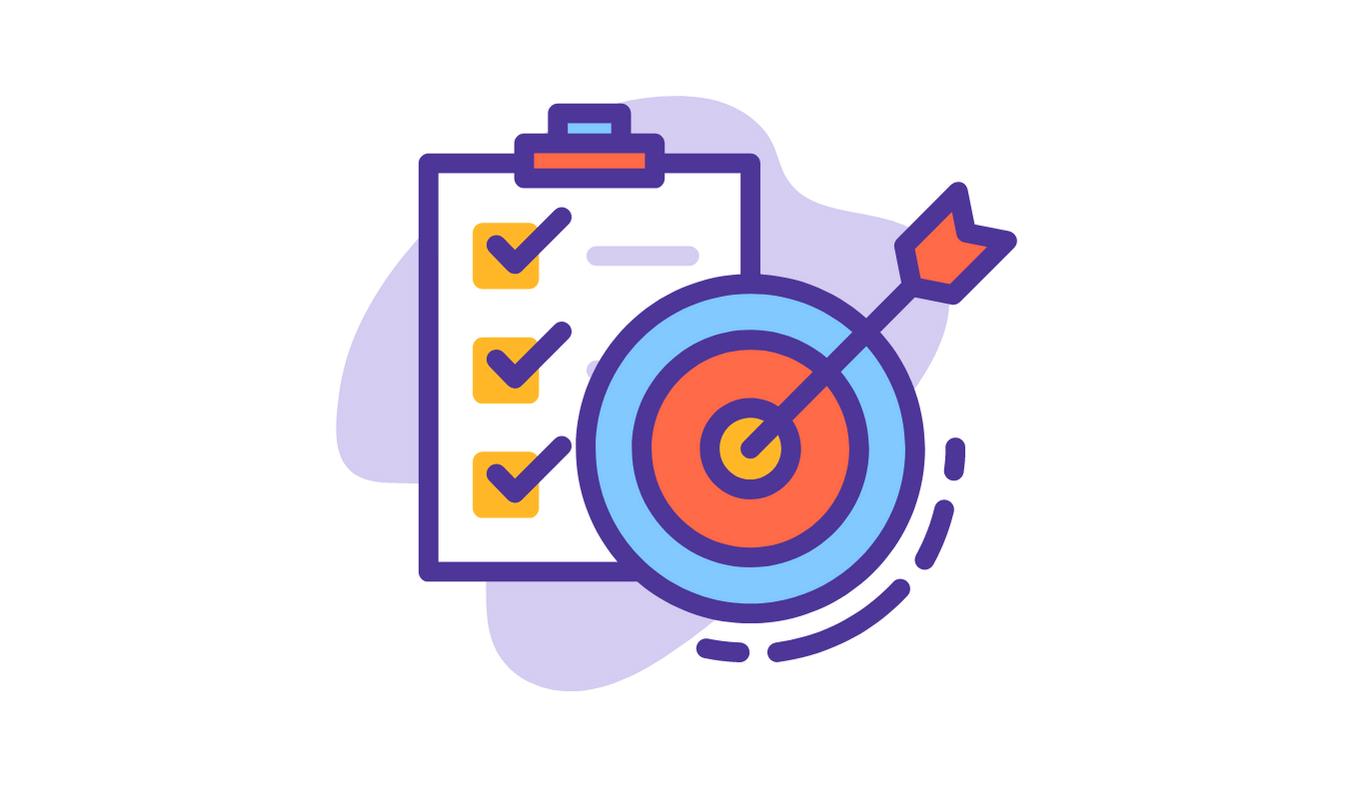 Goal setting is critical to every aspect of business, whether you're measuring an inbound marketing campaign's success, setting up a social media campaign, identifying relevant KPIs, A/B testing, setting projections for the upcoming quarter, or planning for your next meeting. Writing a SMART goal doesn't need to be stressful. It's simply a process of clarifying what you want to achieve for your business and how you plan to obtain it.
What is a SMART goal?
Before writing a marketing campaign, PR initiative, or financial goals for the upcoming quarter, it's vital to understand how you intend to measure success and to break large goals down into smaller, achievable milestones. SMART is an acronym for specific, measurable, attainable, relevant, and time bound—the five vital elements of a practical goal. A SMART goal set your team up for success, providing a clear target and path to get there.
Why are SMART goals important?
SMART goals have several important functions:
Identifying a clear objective
Developing a workable plan
Clarifying how to measure success
Removing irrelevant steps
Setting a timeline
Verifying attainability
A goal that's specific, measurable, attainable, relevant, and time bound ensures your team has a clear plan for success. When a goal is too abstract, it can be difficult to define success or develop a practical plan to attain it.
Do SMART goals work?
Setting SMART goals works—if you do it right. A 2015 study by the Dominican University of California that focused on preventing procrastination found a few different tactics that helped study participants complete or work toward a long-term goal:
Writing down the goal
Committing to take specific action toward the goal
Sharing the goal with someone else to create accountability (the study organizers encouraged participants to tell a friend, but a coworker or manager could also be appropriate)
Sending periodic updates to this person on their progress for ongoing accountability
The participants who did all these things were far more likely to succeed. At the end of the study, 76% of these participants were at least halfway to achieving their goal. Among those who took all these steps except sending weekly reports, 62% had reached or surpassed the halfway mark.
What's an example of a SMART goal?
Let's practice creating a SMART goal for our fictional client, Company A, which wants to increase organic traffic to its website.
To make this goal more specific, we decide that we want to increase organic traffic to the website by 6% and that we'll work toward this goal by increasing blogging from one blog post a week to two posts per week. The 6% target also makes our progress toward the goal measurable.
We're confident the goal is attainable because when we started blogging weekly on Company A's website, organic traffic increased by 4%. We also know it's relevant to Company A's success because increased blog traffic is correlated with increased sales, brand awareness, and qualified leads. Since we set a deadline at the end of the month, the goal is time bound.
Finalized SMART Goal: By increasing blogging from once to twice weekly, see a 6% increase in blog traffic by the end of the month.
This goal meets all the requirements of the SMART framework and provides a clear path toward helping our client build success. Now it's your turn! Start creating SMART goals that will put your company on track to the future you envision.
Blue Frog is a growth agency, Gold ZoomInfo Partner, and Elite tier HubSpot partner with a proven track record of fueling our clients' success. Subscribe to our blog for inbound marketing strategy tips!