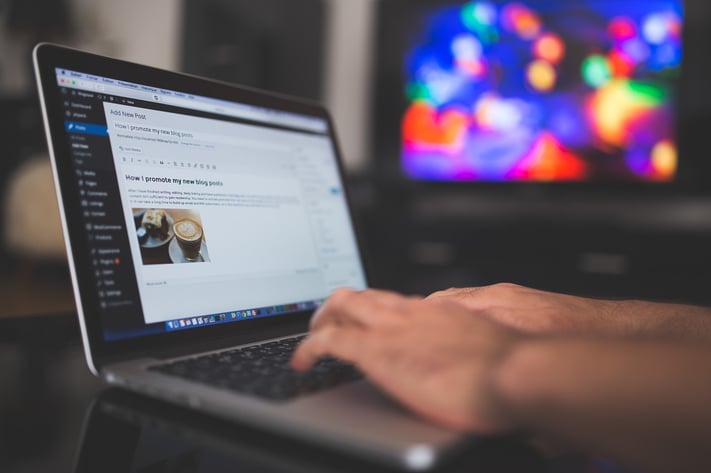 Organic traffic—visitors coming to your site by clicking through search engine results (not paid search ads)—is like the holy grail of website traffic. The better you are at search engine optimization (SEO), the more organic traffic you will have. How do you improve your ranking for competitive topics and increase your organic traffic? Content!
Why Is Website Content So Important?
Websites that consistently generate new, valuable, up-to-date, and original content should see a steady increase in organic search traffic and improved positioning in search engine results. Blogging for business is a great way to drive traffic to your website by regularly boosting the amount of fresh content indexed on your website.
Is Quantity or Quality Content More Important to SEO?
Both!
In order to drive traffic to your site, you must build up quality content and rank for key topics in your industry. The basics of SEO focus on ways to increase your organic traffic numbers. These include
Making sure your website is your #1 employee—that it is well organized, well written, and rich in both keywords and helpful, useful content to help "sell" your business
Writing effective page titles and meta descriptions, which allows searchers to preview the valuable content that's on each of your web pages and entices them to click through to read more
Creating a business blog to which you consistently add high quality content: More content allows your website to show up in organic search results for more key topics and phrases, and having content that is of value to your audience enhances your reputation as a brand leader.
Writing blog posts about a variety of topics, including trending topics, increases the chances your content will be shared on social media. New activity on your website also prompts search engines like Google and Bing to check your pages more frequently for new content.
Updated, High-Quality Content Is Key to Successful Business Blogging
Consistent blogging also helps boost your organic traffic on social media. Interesting, relevant, shareable content allows your social media followers on Twitter, LinkedIn, Facebook, Pinterest, and other social platforms to act as brand ambassadors. Tapping into your followers' social networks allows you to exponentially increase your brand's reach. This kind of organic sharing and relationship building is more effective than paid advertising. If you have a solid foundation of organic traffic and a website that's optimized for search, you don't need to spend as much money on traditional advertising methods.
Make sure to update all of the content on your website so it stays fresh and relevant. This allows you to enjoy a bonus SEO boost, since search engines notice when you supplement or update the contents of already-published blog posts, web pages, and articles. The effect is that the content may be returned more frequently or as a more relevant result for Google keyword searches; ranking more frequently and higher in relevant search results should result in more visits to your website. While you're updating your pages, you can use the opportunity to make sure your content contains the most up-to-date keywords for your industry (which you should keep current with competitive keyword research).
An inbound marketing strategy that focuses on organic traffic not only allows you to save money on traditional advertising but also helps you combat social media burnout, as consumers try to limit their screen time and filter out more and more advertising content. SEO helps you increase your chances of getting your products in front of potential customers by responding to their actual needs, so it's worth the time and effort to develop a content creation strategy that helps your business rise to the top.
Blue Frog's content professionals can help you with quality content creation and SEO in Des Moines, Iowa, and Ohio, and wherever else your business does business!