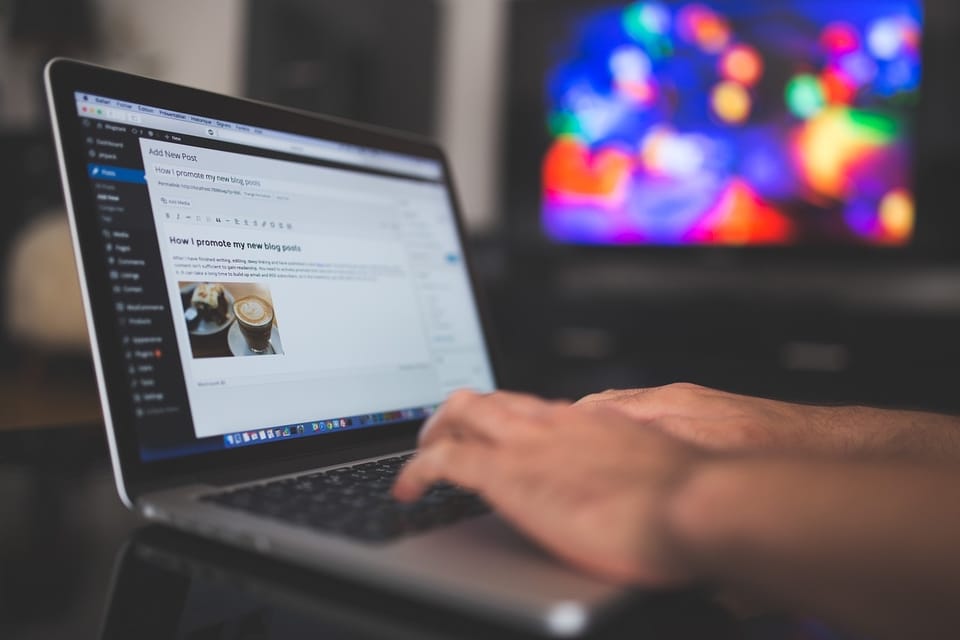 This post was originally published on March 23, 2017. It has since been updated.
It all starts with a search. When you type a question or phrase into a search engine like Google the search engine's responsibility is to provide you with the best results. This process is called organic search and it's the way many companies get organic traffic to their site. Organic traffic is defined as traffic to your website from search engine results that is earned, and having a high amount of organic search traffic is the key to having strong SEO value. While there are many ways to increase your SEO value, one of the most important is to consistently generate quality content.
WHY IS WEBSITE CONTENT IMPORTANT?
Publishing new content on a regular basis signals internet crawlers to scan your site more frequently. Having your site scanned on a regular basis helps your content rank in search results.
Maintaining a consistent schedule doesn't just help the back end of your site, though; it also enhances the front end and overall user experience. Readers who see that you post on a regular basis will most likely return to your site for more information, further helping your SEO efforts.
Not sure how to keep up with consistent, fresh content? Try using a blog to drive traffic to your website.
WHY IS A BLOG IMPORTANT?
Blogging is an essential part of your overall inbound marketing strategy, as it offers several advantages.
Demonstrates Thought Leadership
You are the expert in your space, and a blog is the ideal way to showcase your knowledge. You can discuss emerging trends in your industry, answer common questions, provide helpful tips, and list your products and their benefits all in one area!
Provides an Opportunity for Link Building
In addition to boosting organic traffic through updated content, link building is a great way to generate more traffic to your site. Linking to other internal blog posts and website pages within your article brings users to new pages of your site and gives them an opportunity to read more of your content. Your blog also gives other companies a reason to link to your website in their own content. If someone else links to your blog or website, it signals to search engines that your site is reputable and credible.
Lets You Target Users Through Relevant Topics and Keywords
If you're in an industry that experiences rapid changes or adapts to real-time occurrences (like constantly evolving technology or social trends), frequently updating your blog content lets you easily provide readers with the information they're searching for. When you're creating this content, you can conduct keyword research to ensure you're using phrases that are most relevant to your users (without keyword stuffing—that doesn't help anyone!). The purpose of a blog is to be educational, so your posts are great opportunities to give readers exactly the information they want.
HOW OFTEN SHOULD YOU PUBLISH NEW CONTENT?
While there is no "magic number" for how often you should post on your blog, Google recommends writing "well and often." If you're creating high quality content that's relevant to readers, they'll be more likely to return to your site next time they're in need of answers to industry-related questions. Search engines will also pick up on your updates, which, like previously mentioned, will help your SEO efforts.
If you're not sure how to format your articles, utilize tools like HubSpot that provide a streamlined approach to building a blog article that's organized, styled correctly, and optimized for SEO.
WHAT ARE THE OTHER BENEFITS OF CREATING NEW CONTENT?
Consistent blogging also helps boost your organic traffic on social media. Posting relevant and shareable content allows your followers on Twitter, Facebook, LinkedIn, and other platforms to act as brand ambassadors by sharing and interacting with your content. This kind of organic sharing and relationship building can be more effective than paid advertising. If you have a solid foundation of organic traffic and a website that's optimized for search engines (and users!), then you don't need to spend as much money on traditional advertising methods.
WHO SHOULD CREATE CONTENT FOR YOUR WEBSITE?
Your content team shouldn't be the only content creators at your company. If your whole staff shares blogging responsibilities, then your entire team will become more knowledgeable about your industry and your company. Having an informed, knowledgeable staff will benefit every aspect of your organization.
Generating consistent content is a great way to attract new visitors to your site, and there's a lot to consider when it comes to creating content that works. For more content creation tips, subscribe to our blog!