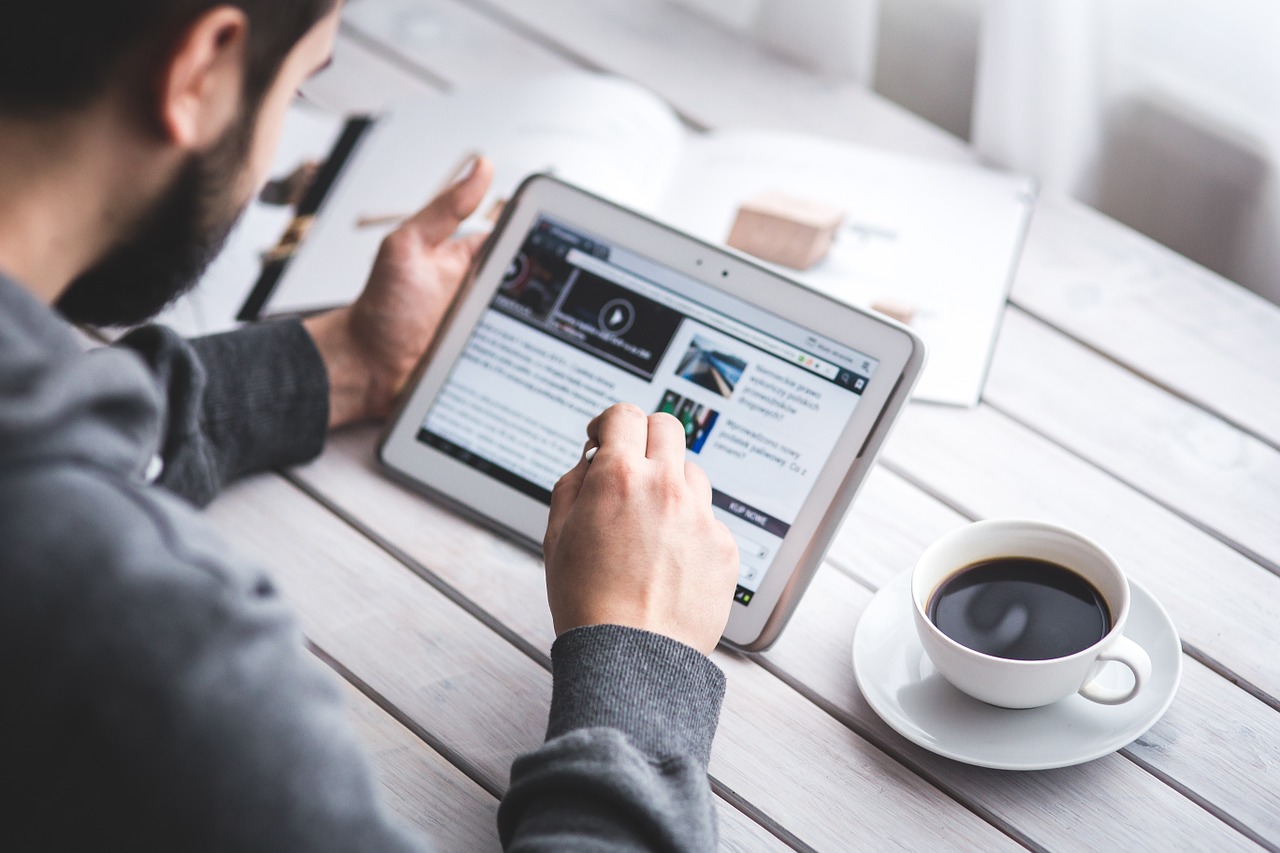 Blogging for business is a great way to enhance the content on your company website, improve your status as an industry thought leader, and foster continuing relationships with current and potential customers. But once you've incorporated a inbound marketing blog into your website, how do you actually get people to read it?
Online Strategies to Increase Your Blog Readership
You can increase the virtual reach of your business blog by making the best use of all the online tools at your disposal.
Promote it on your social networks. Use your social networks to let your followers know that you have a new blog post. There is an option on many blogging platforms to automatically publish a post to each of your social media networks; some even let you customize the text of the social media post rather than just posting a link to the new blog post. If your blogging platform or website doesn't automatically publish new posts to your social media profiles, just copy and paste a link to the url (web address) of the blog post into a social media post. (You can also use a link shortener like Bitly to make a cleaner, shorter, better looking link.) Encourage your fans, friends, and followers to re-share your posts with their own networks, expanding your reach exponentially.
Make sure your content is visible to search engines. Most blogging platforms have multiple privacy options. For a personal blog, you may want to set your privacy settings to "private," but for a business blog, make sure they are set to "public" or "open." Otherwise, search engines such as Google and Bing won't index your blog posts, which completely negates the SEO effects of your blog! Blog posts full of high quality, optimized content should help your website show up in Google searches.
Optimize your content. Use your blogging platform's tools to select appropriate categories and tags to your posts. This will help people can find them when they are organized in your website's blog archives. If the platform you're using to blog has its own index, it may use tags to help readers find articles they may be interested in and feature specific bloggers.
In-Person Strategies to Increase Your Blog Readership
Even if your business doesn't provide "in real life" services at all—that is, even if you only sell products through the internet—you can use your personal contacts to help grow your business.
Network. Tell your friends and family about your business blog, and don't stop there! Tell your hairstylist, doctor, postal carrier, and everyone else who might be interested in whatever service you provide or product you sell.
Add it to your business card. Having a business card is still a great way to quickly and easily give people your contact information, even in this era of predominantly online marketing. A well designed card should also have a link to your business website, whether as a web address or a scanable QR code. If you have a great business blog, think about having a direct link to it on your business card!
Build relationships. Ask your friends, family, clients, potential clients, and fans to subscribe to your blog, either using an RSS feed or via email. This ensures that when you write a new post, your interested followers will always be notified or receive a convenient email copy. You can offer this group of loyal readers special offers and have the opportunity to engage with them more personally and directly.
Relax! It Takes Time.
No matter how interesting or well written your blog is, you won't develop a huge following or see a significant impact on your SEO overnight. Building an audience of engaged and loyal readers takes time. Blogs that have regular, relatively frequent posting schedules build an audience more quickly than sporadic blogs, but daily blog posts can turn off some readers (especially subscribers, who can start to feel like they're being spammed with daily mail).
Remember, also, that even if you don't have a large audience, your business blog is vital for SEO purposes—it's one of the biggest reasons to spend your time and energy blogging for your business. Each page on a website is indexed by Google, Bing, and other search engines so that the more pages of content you have, the easier you are to find. Each entry you make in your business blog—each new post—is a new page of content. This makes it an easy, well organized way to generate a steady stream of new content, expand your online presence, and keep your website fresh and up to date. Plus, new activity on your website prompts search engines to check your pages more frequently for new content. Your inbound marketing blog plays a key role in your overall marketing strategy as an SEO technique in addition to offering valuable content to readers and converting those readers into leads.
Des Moines-based Blue Frog marketing can help you develop an effective business blog and a website that works as hard as you do. Contact us today to set up a consultation about a complete inbound marketing strategy for your business, including SEO help and professional content creation services. We also offer social media management, website design, commercial printing and more for your marketing and branding needs.
.