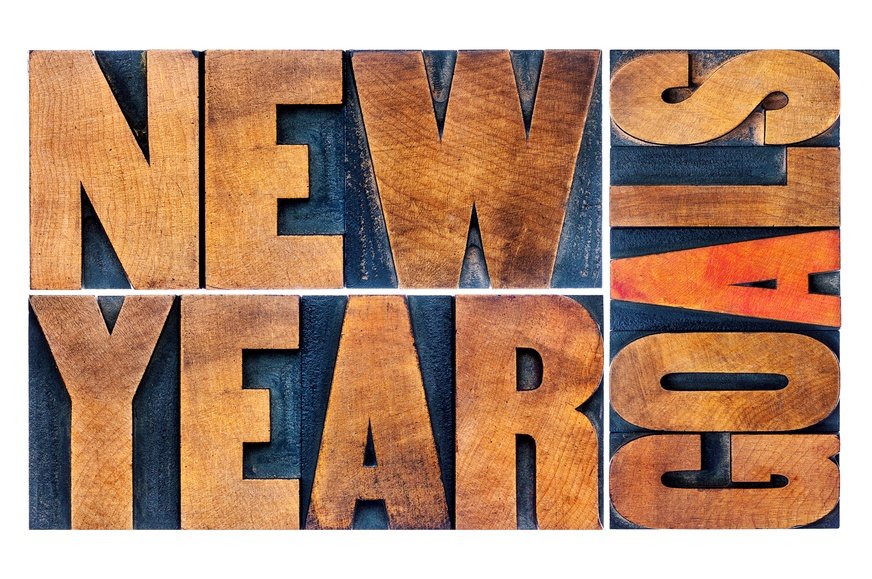 It's January again. Now that the holiday buzz has died down, have you thought about what your content marketing goals are for your business in 2017? Research shows that setting goals increases motivation and achievement. If you haven't thought about what you're going to do to improve your marketing in the new year, here are 3 suggestions that will help you see better results.
1. Consistently Generate New Content
It's not enough to have an online presence with a website—you actually need to regularly update it with fresh new content. Why? Google and Bing search engine "bots" (automated programs) evaluate each web page's "freshness" as part of their calculation of how to rank search results in response to a user query. This analysis takes into account both the date each page was initially discovered by the bots and the date it was last updated substantially enough to warrant new consideration. The bots view a website without new page content as "out of date" and rank it lower in search results returned to users. This year, resolve to regularly update your content to improve your SEO (search engine optimization).
While keeping the main content of your website up to date is always a good idea, a simpler, more effective way to generate consistent new (discoverable) content is to write a business blog. Each new blog post creates a new indexed page on your website, which encourages the bots to notice your content again and consider it to be fresher—helping to drive traffic to your website. Plus, writing articles about a variety of topics related to your business, as well as trending and popular topics, makes it more likely that pages from your site will pop up in search engine results. Blogging for business also can help boost your traffic on social media, since your clients and fans may share content they consider interesting, relevant, useful, or funny. Blog articles don't have to be long to be effective; regularly posting any good, readable posts over 300 words can help build followers and improve SEO. The latest research shows that longer articles of around 1,600 words (which take about 7 minutes to read) are increasingly popular with readers. Bottom line? Resolving to blog regularly (at whatever length you are comfortable with) is a big step forward to improve your SEO in 2017.
2. Better Utilize Your Social Media Platforms
You can connect easily and frequently with clients, potential customers, colleagues, peers, and all kinds of other social media followers on Twitter, LinkedIn, Facebook, Pinterest, Google+, Instagram, and an ever-increasing array of new platforms. Your followers can help you improve the viral reach of your marketing and branding, even acting as "brand ambassadors" (basically, your fan club). Using brand ambassadors can take your social media and web presence to the next level, allowing you to exponentially increase the reach of your content through your followers' social networks. This strategy is cost effective, has a greater reach than most targeted marketing campaigns, and is more personal and sincere than conventional marketing. Far from being an afterthought to your primary marketing strategy, social media marketing is a significant, integral part of modern inbound marketing.
Managing your business's social media profiles, however, is a full-time job these days. As many prominent companies and brands have learned, it's vital that you have a knowledgeable, dedicated team of professionals to write, monitor, and respond to your social media content. A typo or inadvertently offensive post, a trolling response to an ordinary post, or other content that's not in line with your brand ideals needs to be dealt with and responded to promptly. Even how you respond to a significant social media misstep can have a far-reaching and lasting effect on your brand. Resolve to spend the time to learn how to best use social media platforms for your business in 2017 and carefully monitor those accounts.
3. Optimize Your Website
Your website is the first impression your company makes on prospective clients, potential business partners, and others investigating your brand—and it can be more effective than any employee in driving your business success. In addition to being visually appealing, well laid out, and user friendly, your website should clearly, concisely, and engagingly convey the information your audience seeks. It should describe your product or service and give the visitor options to explore more in-depth information, like downloadable content (infographics, marketing eBooks, case studies, and white papers) and a regularly-updated blog. Management tools like the HubSpot platform allow you to easily schedule and automate blog publishing, optimize your website pages, segment your contacts into separate marketing lists, set up automated workflows that trigger specific actions after contacts interact in certain ways with your website, and understand where your website traffic is coming from. Finally, your website should also allow a visitor to easily place an order, make an appointment, or contact you with a convenient and eye-catching call to action (CTA).
Your website is a great place to use professional website designers, content writers, and graphic designers. Content creation professionals can ensure that pieces of the SEO puzzle (like alt text on images, keyword optimization, and meta descriptions) are complete and effective. Upgrading your website can be easier, more affordable, and faster than you think. Resolve to consult with a website professional to discuss how your site could be improved to work better for your business in 2017.
Blue Frog Marketing is a full-service Des Moines-based marketing and printing company that can help your business with everything from website design to custom content creation and social media management. Our HubSpot services professionals can help you implement this time-saving, results-boosting platform to optimize your business's inbound marketing strategy. Contact us today to learn how our team of graphic designers, website designers, commercial printing professionals, and content creators can work together to help your business have the best year ever in 2017.