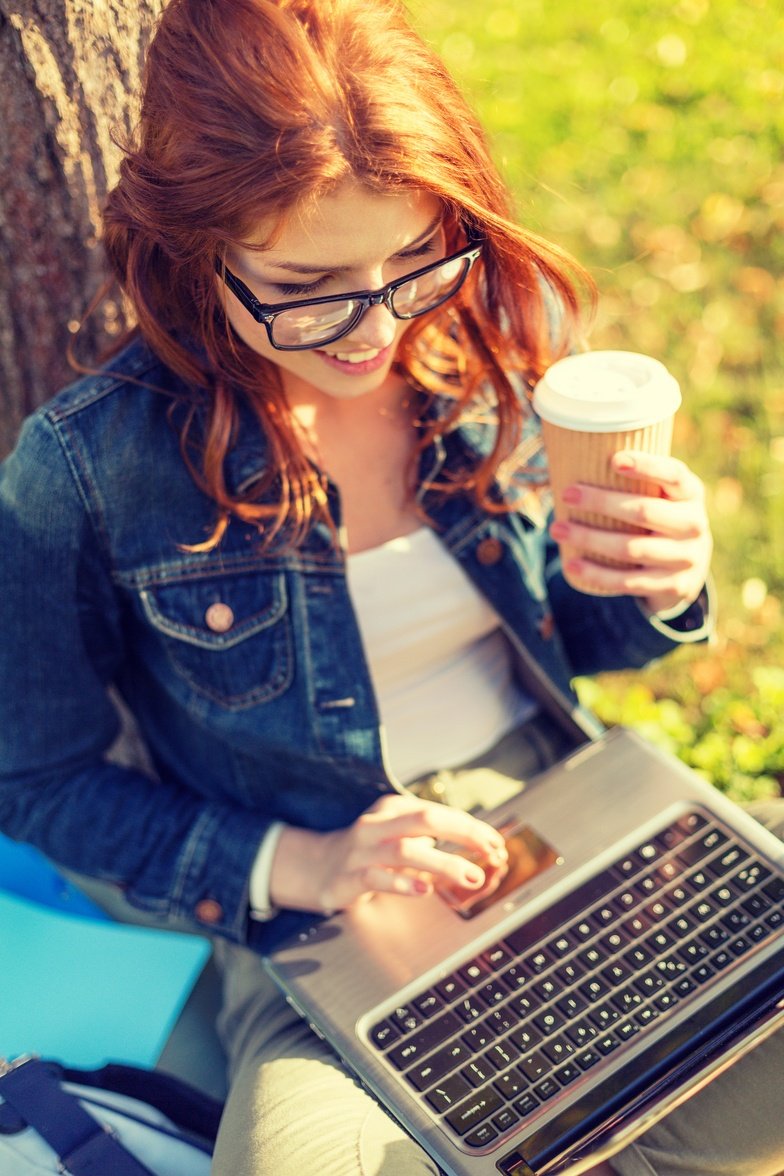 A great business website includes helpful, informative content about your business services. It might have product information, hours of operations, downloadable eBooks and white papers, and other valuable content as part of your inbound marketing strategy. But do you have a business blog? If you don't, your website is missing a crucial piece.
Your website can be a powerful marketing tool, acting as your best employee: it should be working 24/7 to help your business convert traffic into leads and customers. It can also be a great tool to connect with your existing customers, letting them know about product updates, service specials, and more. But adding new content to your website isn't always the optimal forum for connecting with potential or existing customers about current events, tips and tricks, or related content that might appeal to their interests. A blog is a perfect home for this kind of fresh, relevant, more casual content. What else can business blogging do for you?
Business Blogging Helps Your SEO by Increasing Traffic
Blogging helps drive traffic to your website by boosting the amount of fresh content indexed on your website. Plus, writing blog posts about a variety of topics, both related to your business and incorporating trending or popular topics, makes it more likely that they will pop up in social media and search engines. New activity on your website also prompts Google to check your pages more frequently for new content.
Blogging helps boost your organic traffic on social media. Interesting, relevant, shareable content allows your social media followers on platforms like Twitter, LinkedIn, Facebook, and Pinterest to act as brand ambassadors. The more widely and frequently your blog posts are shared on social media, the more likely they will help drive traffic to your website. Tapping into your followers' social networks allows you to exponentially increase your brand's reach and "boost the signal" of your content.
Successful Blogging Relies on Quality Content
Your blog post titles should be catchy enough for your connections and other traffic from your social networks to click on them, but you also need to follow through with quality content. Your blog posts can help establish and solidify your reputation as a thought leader in your industry. Regularly, insightfully blogging about topics relevant to your target audience can help improve your name recognition and your professional reputation.
In addition to being interesting and relevant, your blog posts should be well-written, free of errors, and thoughtful in tone and delivery (in a manner that will resonate with your target audience.) A professional content writer will ensure that your blog fits your business' image, conveys your message effectively, and is written with grammatical and technical skill.
Balancing Trending Content with Lasting Value
Some posts will draw in readers with trending topics, catchy headlines, or temporarily relevant information (like blog posts about new software, technology updates, trending fashions, or pop culture). These can help your business get exposure in social media; if you're lucky enough to go viral with a post, you may even get an incredible business boost!
But even more effective in the long run are blog posts that provide content that will consistently and enduringly provide valuable information. These "evergreen" posts will continue to regularly appear in search engine results and help your organization's SEO. For instance, if you make X-brand Widgets, blog entries like "Top 5 Reasons You Need a New Widget" or "10 Widgets Perfect for Last-Minute Gift Ideas" can yield consistent interest over time.
Blog Posts + CTAs = Leads
Now that you have traffic coming to your website through your blog, you have even more opportunities to convert that traffic into leads with calls to action (CTAs). Calls to action can offer valuable, free, downloadable content like eBooks, white papers, or case studies. At the end of each blog post, include a call to action that leads visitors to a landing page that asks your potential leads to input their information in order to receive these types of content. Then, your sales team can follow up with these quality leads who are expressing deeper interest in your company!
If you need help creating and maintaining your own business blog, the content creation professionals at Blue Frog in Des Moines have you covered! No matter where your business is located, our marketing team will help you evaluate your website, develop a strategy for maximizing your SEO, and help you create winning online content. Contact us today to schedule a consultation.