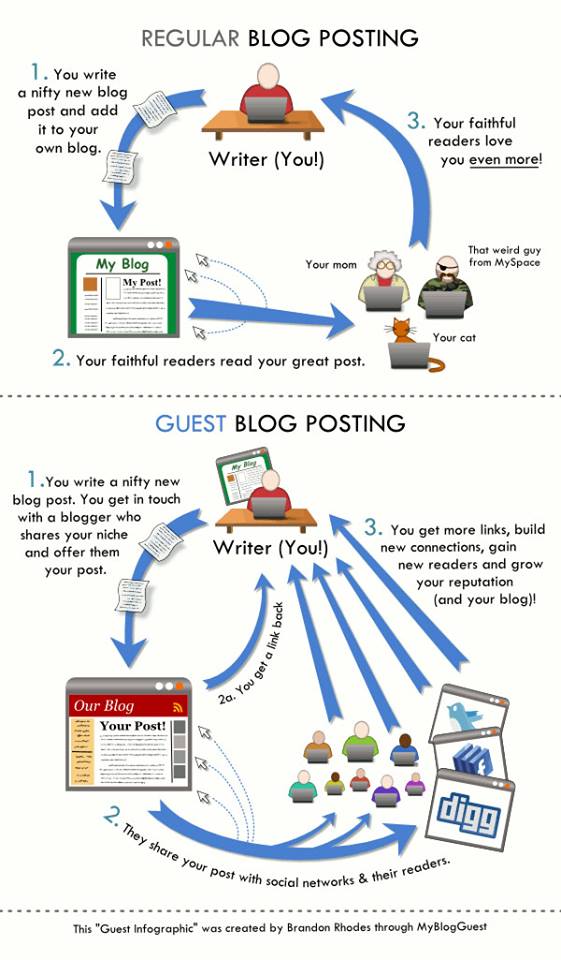 Blogging has become a wildly popular way of connecting with people you normally would never be able to communicate with, and also has immense benefits to SEO (search engine optimization) and how your website ranks on search engines like Google. Last month, I wrote a guest article for Wayne Dalton Corporate. Guest blogging is a technique online marketers use to boost website traffic, customer email lists, branding, and ultimately, increasing sales dollars. Writing a strategic, original article for your audience permanently adds another page to your website, thus increasing the likelihood that search engines rank your site higher than the competition.
What is Guest Blogging?
This involves posting original content to another website's blog. Both parties benefit by the host getting complementary content, and the guest receiving backlinks to their own website. By using relevant keywords, links to other helpful articles, adding a call to action to sign up or subscribe to future information, the objective is to be seen by the audience as an expert in a particular industry.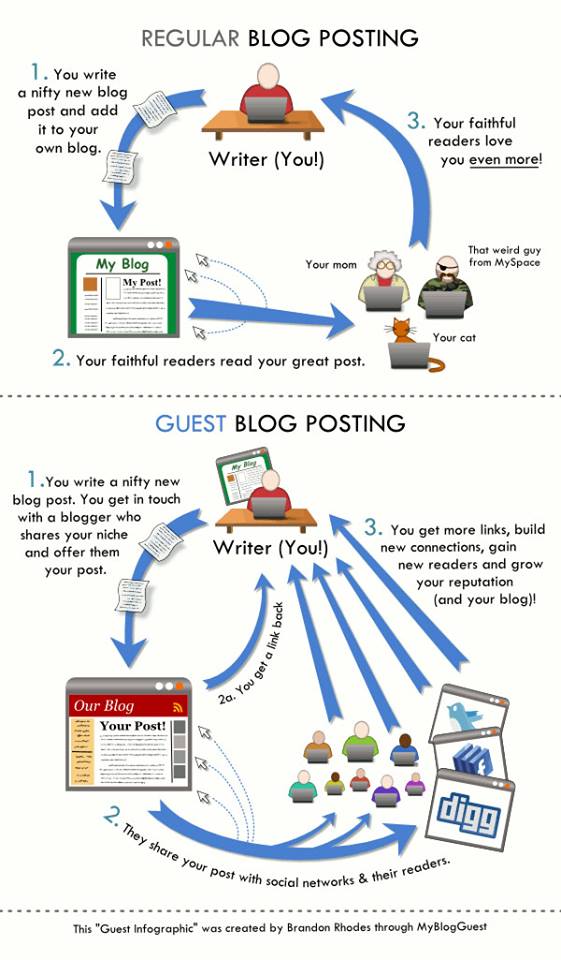 Directed Online Exposure
For many small businesses, it's not enough just to have a website available. You have to attract the right customers who are in the process of buying your product or service. What HubSpot calls the "buyers journey" is important to keep in mind for online marketing: "awareness, consideration, decision." One of the most effective ways to do this is to post articles on the websites of the most qualified, renowned leaders in your industry to entice readers to learn more about what you have to offer.
Attract Qualified Leads
One of the biggest benefits to guest blogging is the caliber of qualified leads it attracts to your website. People who are searching for information about your product or service are further into the buyer's journey than someone that is simply not interested yet or ready to buy. We utilize the inbound method of Internet marketing by attracting customers to your website, converting them to leads, closing them as customers, then delighting them with customer service and follow up. The motivated and educated potential buyer has much more potential to purchase your products and recommend them to others.
Improve Social Networks and Customer Lists
After you post your article, share the link on social media, and be sure to tag the company and/or individuals through which you shared the article. This way, their followers will be notified of your post as well, thus exponentially increasing the total number of views and impressions. By including links to your own landing pages, you can also extend your email and blog subscription lists to a brand new audience.
Expert in your Industry
Being seen as an expert in your field improves your and your company's credibility. The best writing is done through educating your audience about the industry, not by promoting what your company can do. Once the potential customer is ready to make a decision on who they want to use, they'll already know that your business is the leader in your particular area of expertise and will choose accordingly.