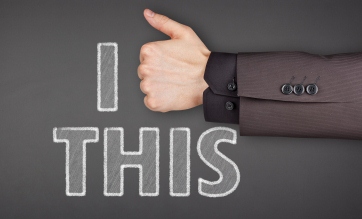 Search engine optimization (SEO) critical when it comes to marketing your business online. With SEO tactics, the goal is to rank high in search engines, resulting in higher visitor and conversion numbers. The hard part is learning how to leverage your online presence so that the right people find you and boost your bottom line.

What's the secret? Increase your search engine visibility to attract more interested visitors to your website while also promoting your content on social media to attract your fans and followers! By working on your SEO and social media together, you are sure to drive more traffic to your site.

Here is what to focus on in order to improve SEO:
Metadata
Metadata is data that describes other data. It describes the larger pieces of information so search engines and humans know what to do with that information.
Metadata is usually captured in most website publishing tools, but it should always be monitored and optimized. These descriptions are vital because they assist search engines AND visitors in determining the relevance of a web page. You need to pieces of metadata for each page of your website: the page title and meta description.
Page Title
The page title tag gives a short description of the content on a page. Make sure your page titles
Are 70 characters or less
Are unique for every page
Contain relevant keywords
Meta Description
A meta description tag provides a little more room to further describe the page's content. It appears just below the page title and url in a search engine results page.
Make sure your meta description:
Is 155 characters or less
Contains relevant keywords
Does not simply repeat the title
Is unique on every page
Accurately describes what a reader will find on the page
SEO & Social Media
Once you've created website pages that are optimized for search, you'll want to optimize that content on social media as well. When it comes to using social metadata as part of your SEO strategy, you want the metadata words and phrases to match the needs and voice of your target audience.
On Facebook…
Edit the page's title and meta description that gets pulled from your website so that it best connects with your Facebook fans.
Keep in mind that Facebook itself is a search engine! When optimizing your page on Facebook, consider what a user might type into the search box on the social site so that your page comes up. Be very clear when creating your page's description and profile content. Use these social SEO tips on your other social media platforms as well, such as Google+, Twitter, and LinkedIn.
Once you start practicing good SEO on your website and social sites, the right people will be drawn to your website, and your business will see more success from its online marketing efforts.
Interested in learning how to take your SEO to the next level? Check out Blue Frog's free eBook, "Improve Your SEO with Marketing Analytics."