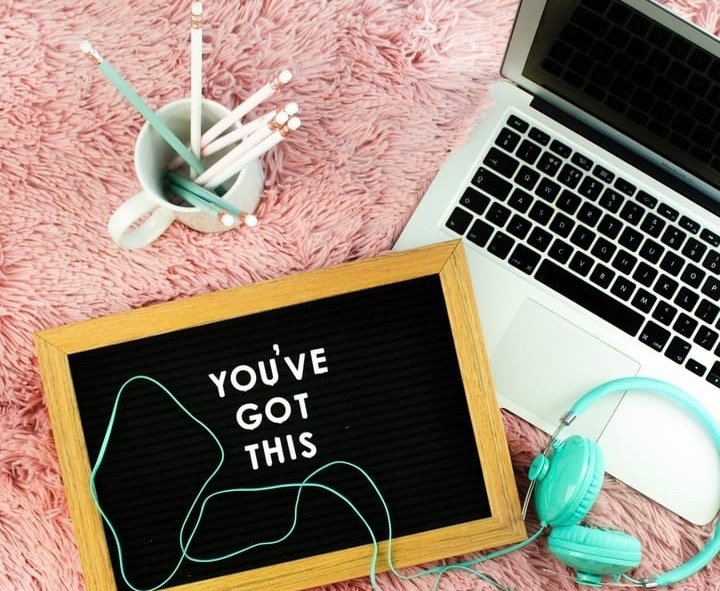 At the surface, blogging may seem to be an obsolete marketing practice. But when taken as a piece of a larger inbound marketing strategy, blogging is as vital and beneficial to your business as ever.
The Ever-Changing Digital Landscape
Google's algorithms are continuously updated to benefit all users, including businesses hoping to get discovered online. Blogs that are successful at gaining new business contacts and fostering brand recognition are those that have evolved to adhere to Google's updates and stay in line with current search engine optimization (SEO) best practices.
Although the task of remaining up to date feels daunting, it's important to remember that these changes are immensely advantageous. Google's goal is to provide its billion+ users with useful, trustworthy answers to their questions. At the same time, the goal of inbound marketing is to attract users in a non-intrusive, helpful manner, helping your business to become a trusted guide through your audience's buyer's journey. With each update, the objectives of Google Search and the objectives of any effective inbound marketing strategy become more aligned, benefiting both you and the visitors to your blog.
Re-EvaluTING THE ROLE OF YOUR BUSINESS's BLOG
Share, Don't Sell
When conducting a search query, people are not looking for gated content or a sales pitch—they're looking for helpful information and solutions to their problems. Google's algorithm allows any source, including your business, the opportunity to reach users through providing them with quality answers. The better you answer your target audience's questions—that is, the more you answer them with expertise, authoritativeness, and trustworthiness—the more likely you will show up during their search.
For tips on identifying your target audience and their questions, read How to Identify Your Target Audience.
Users who arrive at your blog through search queries are likely unfamiliar with your business and your brand. For that reason, when we take a step back to evaluate where your blog fits into your overall content strategy, your blog should be written for people in the awareness stage of their buyer's journey. At this stage, your blog is the ideal place to demonstrate your expertise and passion for your products or services, to show your target audience that you understand their goals and challenges, and to provide them with relevant information that develops familiarity and trust with your brand and voice and positions you and your business as an authoritative resource in your industry.
The key is ensuring your blog is a resource for users, increasing the chances they will become frequent visitors. To do this, you must write each post with the goal of giving your audience the information they want—not just the information you want them to have.
Strategies for a PRODUCTIVE BLOG
Link Deliberately
To truly position your blog as a resource for visitors in the awareness stage of their buyer's journey, you must provide them original, useful content that answers their search queries better than your competitors, increasing the chances you will show up on the first page of their search results.
A linking strategy is an essential aspect of SEO, improving the chances your posts will be found. You can have both internal links, which direct readers to other pages or posts on your site, and external links, which direct to other sites you do not own. Your reader's trust is earned, not guaranteed. It's essential to link only to relevant and credible sources that are up to date and directly related to your topic. Not only will it build trust with your readers, but it will also improve your blog post's page rank.
Linking to external pages and thus navigating your user away from your site may seem counterintuitive, but it is extremely important. Not only will external links support your SEO strategy, but they will also serve as support for your original ideas and claims. Linking to external sources that have authority can increase your authority and build trust with your readers. To really gain credibility, however, other sites linking to yours, also called link building or backlinking, is just as important as linking to other sites—if not more so. There are many strategies for link building, but it takes time. Creating quality content that serves as a resource for those asking similar questions will increase the chances that your post will become the original source others link back to.
Internal links are still important and help your visitors navigate through your site and advance through their buyer's journey. Just like you need your blog visitors to trust you, you also have to trust your readers to be able to find the information they are looking for on your site when they are ready to see it. Providing them with clear, unobtrusive site navigation and well thought out user pathways will enhance this strategy. In the end, no matter whether you are linking internally or externally, linking just to have links will only hurt you in the long run; your links should always be designed to support users' experience on your website.
Only Suggest Relevant Actions
A call to action (CTA) is an internal link that suggests relevant actions or next steps on your site for your visitors. CTAs are most helpful during the conversion stage of the buyer's journey, where the goal is to help visitors become leads for your business. However, as you will recall, blog posts should be written for users in the awareness stage of their journey, where the goal is to help strangers become regular visitors to your website.
Writing a quality blog post takes time, dedication, and consideration. In attempt to justify their efforts, many bloggers have a habit of adding CTAs throughout their blog posts that promote or sell their products and services. However, users in the awareness stage are not ready for sales offers. Instead, they're looking for further relevant resources that educate them on topics they are interested in. The best way to achieve this goal is to point your readers to a related blog article, ungated guide, case study, ebook, or pillar page on your site. These CTAs can be sprinkled throughout your post.
At the very bottom of a blog post, it's common to see a sales paragraph that implores readers to "contact us," "learn more about us," or "visit our homepage." However, building upon our strategic linking discussion, it is not a best practice to link to your contact page, about page, or homepage simply because these pages should be clear in your site navigation and do not add value for readers who are looking to be educated on a particular topic.
The best CTA for helping a stranger become a regular visitor to your business's website is "Subscribe to our blog." To subscribe, users provide their email address so they will receive an email update each time you publish a new blog post, which gives you the long-term benefit of building organic traffic and followers of your blog over time. With each blog post, a reader will become more and more familiar with your brand and your voice, increasing the chances they will move to the conversion stage when they are ready.
Although blogging can be a daunting task, it's a worthwhile way to develop your website. In the long run, generously sharing quality content that benefits your blog's visitors will benefit you. For more blogging tips and for updates as best practices continually evolve, subscribe to the Blue Frog blog.