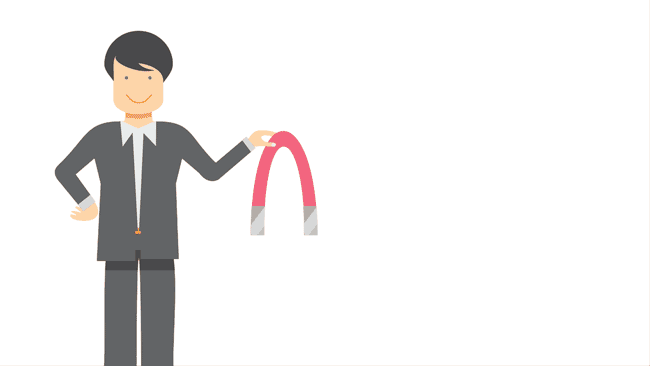 According to inbound marketing best practices, after determining your target audience or market, you should take it a step further and develop that audience into fictional buyers called your buyer personas. These personas will be the focus for all of the content you produce on your website and on social media. If you can offer clear messages that resonate with these specific individuals, it will help your company attract them to your business, increasing relevant website traffic and ultimately, increasing sales.
There are two ways to begin identifying your target audience:
Who brings your business the most money?
Whom do you enjoy working with the most?
As you develop your buyer personas, you should prioritize which is most important for your business and focus your messaging on that persona. However, you want to create content that connects with all relevant personas; when developing your content strategy, aim to meet the needs of all of your best customers while maintaining a focused brand image.
1. Who brings your business the most money?
If you offer services, which of these services require the smallest amount of overhead? If you sell items, which items offer the largest profit margin? Think about a specific customer who has brought your business a lot of money (even if they weren't your favorite to work with). Was this person typical? If so, consider shaping a persona around that individual.
2. Whom do you enjoy working with the most?
It's a rare and fortunate business owner whose favorite client to work with is also the client who brings in the most money. Nonetheless, it's a good exercise to go back and think about why you went into business to begin with. Who were you trying to help? What was the need you were trying to meet? It's important to remain mindful of why you're in business and be clear about the choices you make between profit and purpose—when those two objectives are not fully in synch.
Once you've created mental images of these people, try these exercises to help you identify them as individual, semi-fictional characters, around whom you can begin building content.
Start by giving your persona a name. Then, consider
What jobs or roles does this person fulfill?
What are their goals?
What are their challenges?
How old are they?
How much money do they make?
How much schooling did they complete?
Where do they live?
What do they like to do in their free time?
Research
Once you've considered these questions, you may have an actual individual in mind, or a few individuals that fall into this persona's bucket. If you have a good relationship with one or all of them, consider reaching out to them with a questionnaire or conducting a brief phone interview to learn more about their needs, motivations, and behaviors.
Apply!
Once you've compiled the data you desire for your persona, return to the question regarding where they go to find information. Many individuals now turn to Google for information. If this is the case, try to put yourself in their shoes, and consider what words and phrases they might use in a Google search to find your service. Compile these words, and use a tool like Google Analytics, HubSpot, Moz, or SpyFu to determine how much traffic these and related keywords get and whether people are using those words to successfully find your website. Work to make content on your website that answers questions or offers information that's relevant to these words.
Here are some helpful articles to help you get started with keywords, website content, and blogging:
If you'd like help in learning how to apply your persona information to your business' content building strategy, feel free to reach out to one of our HubSpot-certified strategists for help. If you don't have the time to learn how to do this, talk to us about taking it off your plate for you!