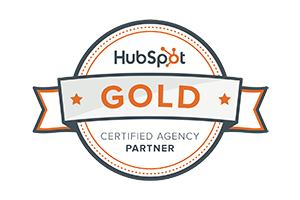 So, you already know and love HubSpot. You're on board and have plugged in your website. Now what? While the HubSpot dashboard is user friendly and the inbound marketing methodology is highly effective, utilizing all the aspects of your new tool is complicated. Why not leave it to the pros? Supplementing your marketing team with a HubSpot-certified inbound marketing strategist is a great way to make sure you're ahead of the competition and getting your money's worth out of this great tool.
Here are a few of the benefits of outsourcing your HubSpot account to a HubSpot-certified inbound marketing strategist:
1. A certified strategist has specialized training.
4 distinct certifications are available to HubSpot partners:
Inbound Certification
HubSpot Certification
Partner Certification
HubSpot Design Certification
The inbound certification training teaches the ins and outs of the inbound methodology so you can come up with inbound strategies that utilize digital marketing tools such as social media, blogging, and offers on landing pages in order to attract prospects to your website, turn them into leads, and guide them down the sales funnel to ultimately become customers and promoters of your brand.
The HubSpot certification training recaps the importance of the inbound methodology and then teaches you how to utilize the different tools available to you in the dashboard to carry out your inbound strategy.
The Partner certification offers insight into selling HubSpot, strategizing with your clients, tracking and analyzing results to see return on investment, and how to retain and delight your clients year after year.
The Design certification puts your knowledge of HubSpot's design tools to the test by making sure you can create styled templates for smart websites that help you reach your marketing goals.
2. Agencies have teams of specialists available to help.
Agencies typically have teams of specialists to work with your marketing director or your marketing team to help get the job done. Most small businesses, on the other hand, can't afford to staff their marketing departments with professional inbound strategists, content writers, graphic designers, and IT specialists.
When you work with an agency, you'll have access to these professionals, and they will be there to assist you with your marketing strategy and goals. An inbound strategist will work side by side with your company to align values and strive toward common goals with you. You will be confident in knowing that your strategy marketing will be researched, practiced, and analyzed.
The agency's professional content writers, graphic designers, and IT specialists can carry out all of your online marketing activities so that your brand looks professional and well composed. Managing your website is a full-time job, and utilizing an agency will give you access to IT people who work day in and day out perfecting website structure, usability, and design to make sure that your website is working the best it can for your business.
3. Certified strategists know how to track results.
Your strategist will provide you with monthly reports that allow you to take a look at your marketing ROI and analyze what is working and what isn't. While inbound marketing is a long-term plan that shouldn't be analyzed on too small a scale, it is important to take a look monthly to make any necessary adjustments along the way.
Because marketing is constantly changing, it's important that your agency continue to analyze your results and continue to make changes as appropriate. A certified strategist will know how to do this, what to look for, and more importantly, how to make the appropriate adjustments to get you back on track to meet your goals.
4. They know what works.
Your strategist is thoroughly grounded in using HubSpot's tried and true methods. In addition to utilizing HubSpot's dashboard on a daily basis, many agencies also specialize in certain industries or in certain geographical areas in order to best produce results and understand their clients' competition.
5. They are constantly learning.
Finally, HubSpot-certified inbound marketing strategists are constantly learning because executing inbound strategies on the HubSpot platform is their #1 job! HubSpot, of course, uses the inbound methodology and is continually distributing content to educate their customers and provide them with important marketing resources.
In addition to providing training and resources, HubSpot assigns an account manager to meet with inbound strategists as needed. So if ever your strategist doesn't have the answer you're looking for, she can find it!
Since you already love HubSpot, it's time to consider supplementing your team with a HubSpot-certified inbound marketing strategist. Your strategist will provide strategy insight and work with a team of specialists to perfect your online marketing efforts, track your results, and help you reach your goals.
---
If you are interested in hearing from a strategist to find out what we can do for your company, or if you'd like us to assess your current marketing efforts, click here!