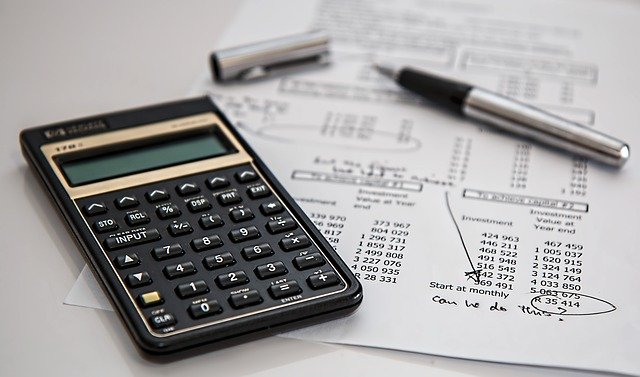 It can be frustrating when your company doesn't seem to believe in the power of marketing and designates virtually no budget for it.
The truth is that many companies question the power of marketing. A 2014 study done by The Fournaise Group found that 90% of marketers are not actually trained in marketing performance and marketing ROI. The study also found that 80% of markers have a hard time demonstrating the business effectiveness of their marketing activities to upper management.
How can marketers gain the necessary budgets that will allow them to attract potential customers if they cannot prove to management that inbound marketing will result in positive ROI?
Common Objections of CEOs to Inbound Marketing Investment
#1. Outbound delivers results, so we're going to spend more money there.
#2. Our marketing focuses on businesses, not individual customers.
#3. We don't see a return on our marketing investment.
If these sound familiar, use our recommendations to overcome these objections and start building inbound marketing campaigns that your company will be thrilled to fund!
Overcoming Objection #1: Combine the Power of Marketing and Sales
If your company's revenue is coming from outbound marketing, then why wouldn't they want to keep spending money there? You need to make the case that inbound and outbound actually work very well together.
Your marketing and sales departments should have a strong and efficient relationship. By harmonizing your inbound and outbound marketing strategies, you'll start improving the ROI of both! This will help make marketing ROI obvious to management. Use inbound and outbound marketing together to improve the lead generation process and speed up the sales cycle.
Overcoming Objection #2: Focus on Your B2B Customer
Many businesses tend to market to other businesses rather than to individual PEOPLE. If this is the case for your company, you're probably not generating the kind of activity and return on your marketing investment you would like to see. The solution is to recognize that people make the decisions for businesses and embrace a marketing approach that focuses on these human customers of your B2B company.
Who are your ideal customers?
The key to customer-centric marketing is buyer personas. Understand who your ideal customers are, and create content specifically designed for them as individuals. In switching the focus to your B2B customers, you actively consider their needs and challenges and use that understanding to tailor your marketing to them. Customers and prospects do not want to be bombarded with messages about what you're trying to sell. After you build trust by engaging with your potential customers as people, they will be more willing to listen to your sales pitches, but overt selling should not be the focus of your inbound efforts.
What do they value?
Providing valuable digital content is an effective way to develop customer relationships that result in sales. The B2B marketing environment is polluted with content marketing that is too promotional and speaks to prospects as if they're companies rather than actual people. As your marketing becomes more customer centric, you'll see increased engagement, and your content will start to stand out.
When done right, customer-centric marketing develops trust and encourages your customers to become evangelists for your company. Your inbound marketing budget that goes toward blog posts, website optimization, social media, and SEO may not be increased overnight, but once decision makers see the benefit of customer-centric marketing, they should grow more willing to invest!
Overcoming Objection #3: ROI of B2B Inbound Marketing
Many types of marketing done alone will not deliver ROI. With inbound marketing, however, ROI is easy to demonstrate.
Since your CEO must focus on the bottom line, you must emphasize inbound marketing's ROI. HubSpot's State of Inbound 2015 illustrates the need to make the business case for inbound marketing investment, demonstrating that your marketing plans make financial sense. 43% of marketers with budgets under $25,000 received a budget increase this year; 31% were left with level funding; and the remaining 8% of marketers got their budget cut. The reason for funding stagnation and cuts could be poor ROI tracking.
To track the ROI of your inbound marketing efforts, you must have access to appropriate analytics and the ability to interpret them. Partnering with a marketing agency with certified inbound marketing strategists can be immensely helpful in this respect. A certified strategist can work with your team to help them find and interpret the analytics you need to prove the effectiveness of your strategy.
Take Your Marketing to the Next Level with Blue Frog!