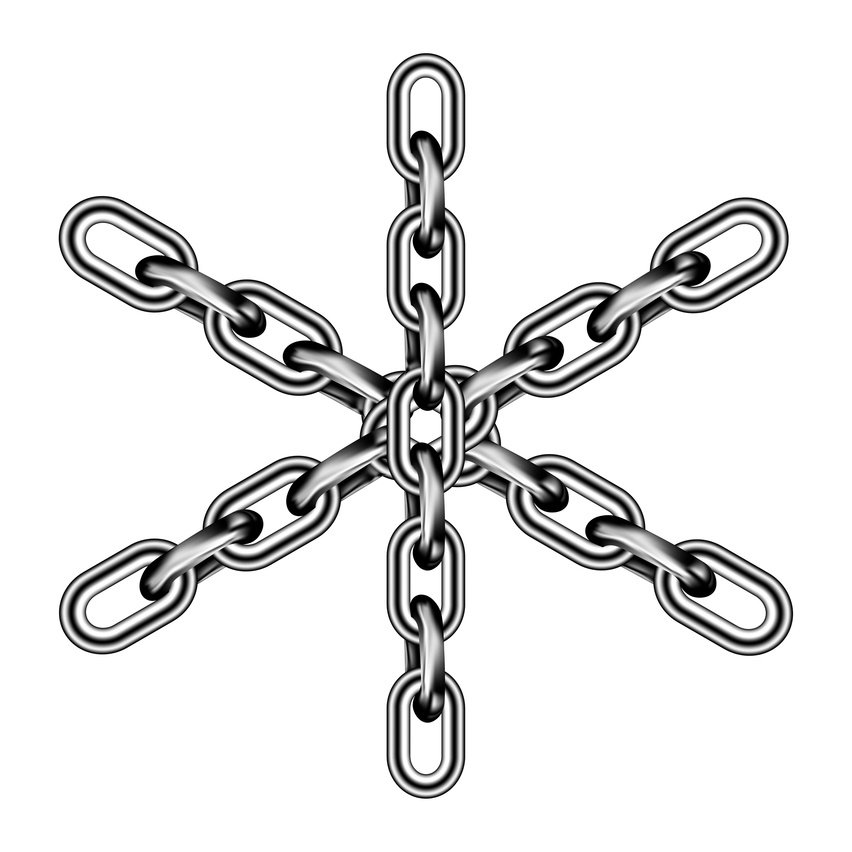 Why are links important?
Links are among the primary tools search engines use to get information about what's on the web, the nature of its content, and its relative value. While external links from other sites (links on other websites that direct users to yours) are highly valuable, they are not within your direct control. Internal linking is a way that you can exercise some control over how search engines perceive your site and its various pages.
What is internal linking?
Internal linking is the practice of building links on your website that guide visitors to other parts of your site. For example, you almost always see this on a website's home page in the form of a navigation menu. These types of internal links are laid out by the web designer when creating the site's basic architecture.
Content contributors can also enhance your site's online presence by logically and strategically placing internal links in blog posts and other content that is added to your site over time. This means that your team has the opportunity to continuously contribute to your site's SEO not only through creating additional content for search engines to crawl and potentially deliver as search results but also by giving search engines more information about what's on your site so they can categorize it appropriately.
How can I most effectively use internal links on my blog?
Every time you create a blog post, be sure to add relevant links to other pages on your website. Done right, this can have the effect of enhancing both your visitors' experience on your website and your site's visibility online.
Enhance your visitors' experience.
One of the most important SEO principals to keep in mind is that search engines are designed to deliver the most helpful results possible to users. If you design your website and build its content with the aim of providing maximum value to your visitors, then you'll be on the right track without knowing anything about the technical side of SEO. On the other hand, if your links lead users to irrelevant or unhelpful pages, or if you wedge hyperlinked keywords into your blog posts in an unnatural or awkward way, visitors are likely to spend less time on your site and may go back to find one that is more informative, hurting both your SEO and your relationship with potential customers.
Technical SEO
While striving to provide the best possible user experience for your potential customers is essential when adding internal links to your blog content, you can make the practice even more effective if you know a few things about the technical side of SEO.
More isn't necessarily better.
While excessive internal linking can be harmful to SEO, how many links are beneficial on any given page varies depending on the nature and size of the page. If you keep user experience in mind, you should be able to easily avoid this pitfall. Limit the number of links you include to those that are directly relevant to the current topic, that have the potential to enhance your readers' experience, and that your readers are reasonably likely to click.
Use anchor text wisely.
Anchor text consists of the words to which you attach a hyperlink. Usually, anchor text appears in a contrasting color to make it obvious to readers that it's clickable. (If this isn't the case on your site, be sure to highlight your anchor text in a clear way to let readers know where your links are.)
Be descriptive.
The text to which you link another page should provide clear cues about the content of the linked page. For example, I would link the general term "content creation" in a blog post to our web page that describes our content creation services (as you see here). However, if I want link to my article about how to structure a blog post, then I'll use anchor text that gives my readers a more specific idea of what they will find on that page. Providing anchor text that accurately describes the content of the linked page both helps the reader decide what additional information they would like to look at and helps search engines understand the composition of your website.
Use keywords.
Anchor text can give you the biggest SEO boost when it contains important keywords for driving traffic to the linked page. For example, when people search for "Des Moines SEO," we really want them to find Blue Frog's page describing our SEO services, so it makes a lot of sense for me to link to that page whenever I naturally include that keyword phrase in a blog. Of course, outside of the present example, those words are not easy to use organically, so I'll more often link the page to text like "SEO services in Des Moines," which tend to flow more naturally.
Don't be sketchy.
"Black hat" SEO practices – those that violate search engines' guidelines and undermine user experience – are becoming less and less useful for websites as search engines continuously refine their algorithms. Marketers have tried to game the system by stuffing websites with excessive links, getting external links from paid or affiliate sources, or exchanging external links for other benefits in the effort to boost search engine rankings. As a result, Google has responded by keeping an eye out for clues that websites are using manipulative linking practices. To remain above suspicion, it's helpful to vary the anchor text that points to a specific page (both internally and from external sources, if possible), while still being sure that it closely describes the content readers will find there. In Google's eyes, too many links with the exact same anchor text all pointing to the same web page begins to look manipulative.
Are you ready to get started making your blog a more powerful SEO tool for your website? Download our free eBook for more tips on writing for your audience and SEO! If this sounds like a great idea but you just don't have the time to devote, let us help! Just click below to get in touch. Blue Frog Marketing has offices in Des Moines and Denver and serves small and large businesses across the U.S. and beyond.