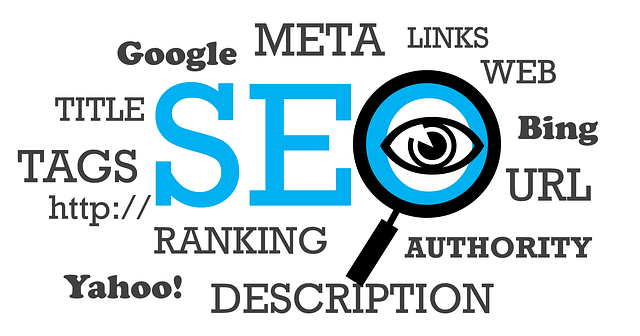 Do you have a website for your business? If so, you're on the right track. Consumers are increasingly relying on internet research to guide their purchase decisions, and having a website is an essential step in creating a strong online presence that will draw potential customers to your business. A website can only help you, however, if people see it, and being seen is becoming increasingly difficult in the ever-growing mass of information on the web.
The Atlantic reported last year that in 1994, fewer than 3,000 websites existed on the web; 20 years later, there were over a billion. The article went on to observe,
The weird thing is, most of these sites exist without being seen. The average person doesn't venture very far across the web, only visiting 96 separate domains per month.
Clearly, simply having a website isn't enough. You need to get people's attention online.
How Can I Get Attention Online?
While your company band might break out with the next hot viral video, counting on it to promote your website would be like counting on winning the lottery to pay your rent. You don't need fame; what you need is for people who are looking for products and services like those you provide to be able find you online. The way to do that is with search engine optimization (SEO).
SEO consists of various steps you can take to make it easier for search engines to understand what kind of content your website contains and for what types of search queries it could provide helpful answers. When you provide these cues in both the content and the structure of your site, you make it easier for your potential customers to find you, as well. Other websites can also help search engines understand what is on your site by linking to your pages with anchor text that accurately describes information that can be found on those pages (as I did in the above link to the Atlantic article).
How Can I Use SEO to Increase Sales?
To drive the highest number of potential customers to your website, you will want search engines to list your link as closely as possible to the top of the results list when searchers type in keywords that are important to your business. For example, if you own a garden store in Denver, you'll want people who search for "Denver gardening supplies" to find your website near the top of search results. This will not happen quickly. Earning search engine rank takes time and is accomplished by showing them that your site contains valuable information and resources that their users will want to access. For example, if your website incorporates a regular blog featuring gardening tips, product reviews, and ideas for using and storing your seasonal produce in Denver, you'll give search engines lots of specific information from which to draw when delivering results to users. The more content you produce that provides valuable answers the kinds of questions your potential customers are asking, the more opportunities they will have to find you.
In addition to creating a significant quantity of online content for search engines to find, it's important to structure that content in a way that is easy for them to categorize. That means using important keywords describing a page's content in the page title and URL as well as subordinate keywords in section headings. Including keywords in your image tags also provides important clues.
Want to learn more about how SEO can help you win customers and increase your ROI? Check out our blog or our selection of eBooks on a range of marketing topics. If you're ready to get started with SEO today, click below for a free analysis from Blue Frog Marketing in Des Moines!