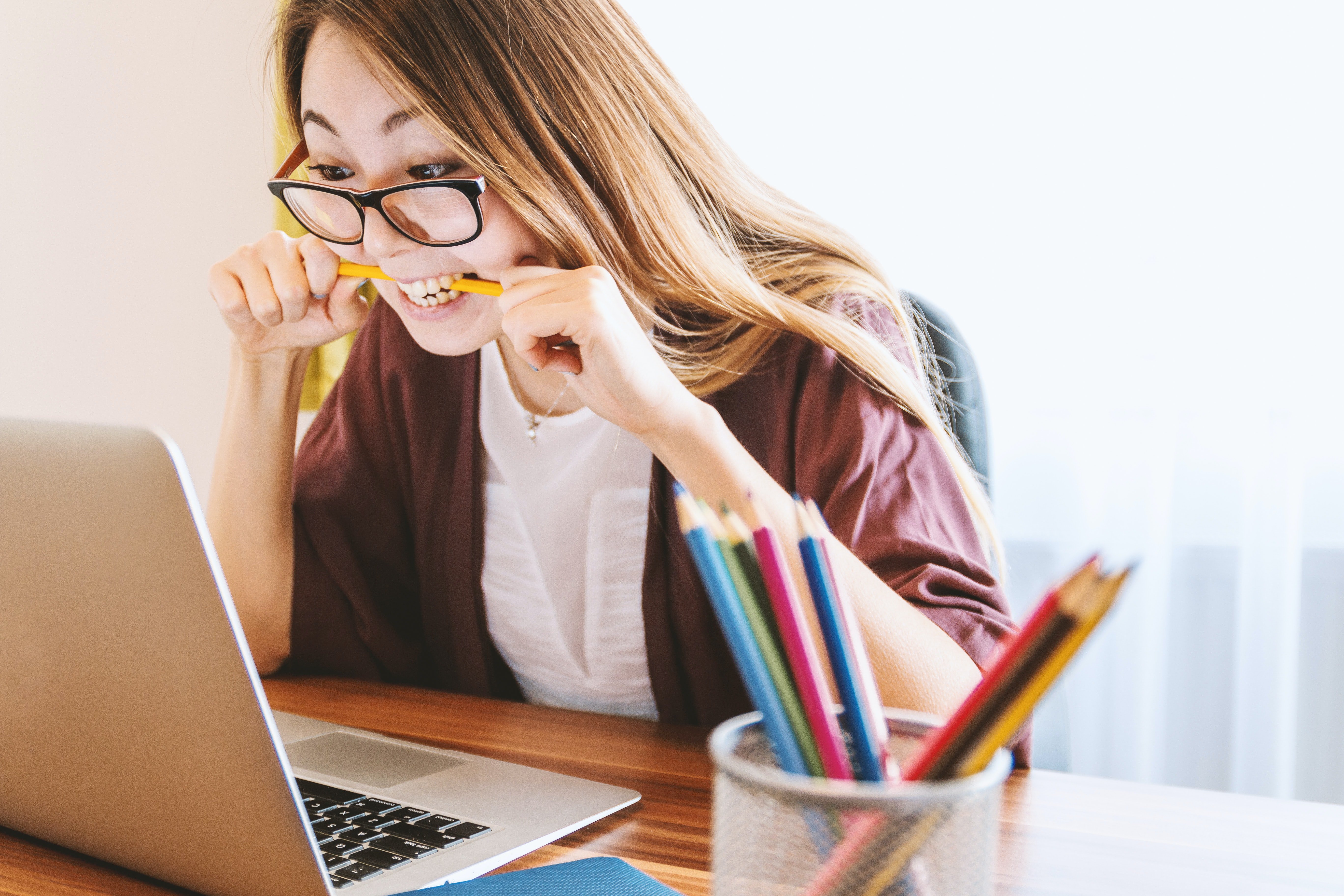 How Can Email Marketing Impact My Marketing Goals?
In an age where the world is communicating remotely, the amount of daily email traffic has grown by more than 4% year over year. The number of email users reached 4 billion in 2020; that's over half of the world's population communicating via email. I'm sure that you've experienced a gradual increase in the number of emails that you receive daily as you interact with more and more new businesses.
If people are receiving more emails than ever before, this may leave you wondering, "Is email marketing still a valuable investment of my time and effort?" Rest assured that email remains one of the best tools for keeping an active dialogue between you and your marketing contacts. In fact, through the beginning of the COVID-19 pandemic, average email open rate across all industries experienced month-over-month growth, with nearly a 4% increase for both March and April from 2019 to 2020.
Just because email is a commonly used channel for communication does not mean that all marketing messages accomplish their goals. It's important to implement some structure to your email marketing process. This includes activities like setting goals, constructing a strategic campaign, monitoring and optimizing results, and reporting.
To help you use email marketing to reach your business goals, we'll explore how to
Establishing Marketing Goals
Before you can answer how email marketing can impact your marketing goals, you need to define your goals. Where are the pain points in your current marketing efforts? You may want to analyze your website traffic to uncover the sources of your visitors or interview relevant stakeholders to see what their critical needs and wants are.
Two schools of thought have proven effective when setting marketing goals and planning out strategic campaigns. The SMART Goal framework is a well-supported methodology that ensures the goals you set are feasible, relevant, and can be achieved within an established time frame. Before actually setting up goals, it's important to consider your organization's purpose and how the goals you set play into fulfilling that purpose. Simon Sinek's Start With Why introduced a powerful ideology outlined by the framework he calls The Golden Circle.
The Golden Circle
Simon Sinek's Golden Circle illuminates that "people don't buy what you do; they buy why you do it."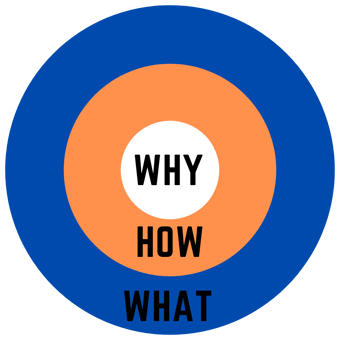 Just about every marketer can easily tell you what products and services their company offers and how their business is different from that of their competition. However, people are compelled by those who can powerfully communicate why they are engaging in a particular activity. For example, the why of a local financial services company might be to empower people to reach their goals by collaborating with and educating them about their finances.
It can be useful to keep your company's why in mind when moving forward to setting your more focused marketing objectives. Think of ways to accomplish your why. For the financial services firm, the best avenue to help their contacts reach their goals might be to book a meeting with them. A personalized email campaign designed to show people the value of financial education with a call to action of "book a meeting" should suffice.
SMART Goals
When it comes to ensuring you fulfill your goal's purpose, using the SMART goal framework is great for increasing the velocity of your goals and setting you up for success from the get-go. SMART goals are specific, measurable, attainable, relevant, and timely. To achieve the marketing objective of booking meetings, an example of a SMART goal would be
Schedule 10 meetings with new contacts by the end of the month.
This goal is
Specific: 10 meetings with new contacts
Measurable: the number of meetings scheduled can be tracked
Attainable: the goal of 10 meetings is achievable
Relevant: scheduling meetings with new contacts will help them accomplish their why
Timely: to be completed before a clear deadline
SMART goals are particularly important for email marketers because measurement involves tracking of key performance indicators (KPIs). Something crucial to understand about email marketing is that you may have a tough time achieving your goals at first. You need to find ways of understanding the incremental movement towards your goals. When you send out an email with hopes of booking a meeting with a contact, you may receive very low click rates at first. Try crafting more actionable subject lines to motivate contacts to open your message quickly and see where your CTA takes them. HubSpot has outlined some best practices for setting marketing objectives in 2021 and even supplied a useful SMART goal template to help outline your objectives.
Constructing a Strategic Email Marketing Campaign
Personalization
Not all marketing emails are the same, and generally, people respond more positively to emails that are relevant and have a touch of personalization; According to experts, nearly 78 to 96 percent of industry professionals utilized marketing personalization, and consumers are starting to expect this kind of personalized treatment. It's important that your email marketing is thoughtful and human – spamming and mass emailing significantly reduce your chances of resonating strongly with your audience. Sending email with little regard for segmentation or personalization is the fastest way to low open rates, high unsubscribe rates, and a quickly plummeting email sending score, which is difficult to repair.
Segmentation
Segmenting your contacts database is crucial to ensure that each piece of communication goes out to the right contacts. One effective way of segmenting your database is by classifying your contacts into different buyer personas (semi-fictional representations of your ideal potential customers). You can develop messaging that directly speaks to each persona's pain points while positioning your company as the clear solution.
Lead scoring is another effective way of segmenting a database, and many marketing tools automate this process. HubSpot makes lead scoring easy by allowing you to determine positive and negative criteria, using a strategy that prioritizes specific behaviors (e.g., multiple visits to your products page in the last 30 days). Users accumulate points based on their engagement with your content; you can then set parameters that cause a particular marketing message to be sent to this contact once they hit the lead score threshold. Following the inbound methodology, we know that not all contacts are at the same stage in their buyer's journeys. This means that we need to develop email messages that align with both our overall marketing objectives and our customers' needs.
Campaign Type
Once you've considered your contacts' current place in the buyer's journey, it's time to decide what kind of email messaging is best to move them along. Below are a few kinds of strategic email campaigns that can achieve all kinds of different goals:
Newsletters are nothing new in marketing, but they can be effectively used to drive brand awareness, communicate updates, and re-engage dormant customers.
Welcome emails help your contacts gain familiarity with your business. The perfect welcome email makes the value you can provide to them abundantly clear.
A post-purchase drip campaign is a time-based series of automated emails that's great for reinforcing purchase decisions, reengaging inactive customers, and driving return on investment.
Lead-nurturing emails guide customers through the sales pipeline, driving return on investment and strengthening your list.
HubSpot campaigns allow you to keep track of important data and organize multiple pieces of a project in one place.
Monitoring, Evaluating, & Optimizing Your Email Efforts
As marketers know, hitting send is just a small part of an email campaign. You need to determine your KPIs and have the right software to track and optimize your campaign. Now is the time when you can measure your success and optimize your content so you can better communicate with your contacts in the future. Once you get into a groove, it can be effective to implement some automation and for this. HubSpot workflows are a highly intuitive tool.
Some important post-send metrics to monitor include
Deliverability: percentage of emails sent that were delivered to recipients' inboxes
Positive metrics

Open rate: percentage of emails delivered that were opened
Click rate: percentage of emails delivered where a link was clicked within the email
List growth rate: the rate at which your email list is growing, either over a specified period of time or the lifetime of the list, calculated by subtracting unsubscribes from your new subscribers and dividing that by total contacts in your list.

Negative metrics

Bounce rate: percentage of emails that were not delivered recipients' inboxes
Spam report rate: the percentage of emails that were marked as spam
Unsubscribes: the percentage of recipients who elected to unsubscribe from your email marketing messages
A tried-and-true way of testing out how different email messages perform is through A/B testing. To perform an A/B test, select a creative component of your email message (e.g., subject line, CTAs, images); produce variants of this component; send the different versions to segmented audiences in your contacts database; and evaluate their comparative success in driving your post-send metrics.
This guide analyzed over 100 billion emails sent throughout 2020, and you might find it helpful to use it as a benchmark as you are setting your email marketing goals. It is important to make sure that you compare your campaign results with that of other businesses in your industry and geographic location as well as conduct ongoing analysis of engagement behavior. For example, if you're A/B testing a CTA button in your email messaging, and "Schedule a Consultation" has low engagement, but "Visit Our Website" sees much more action, this can indicate that your contacts need more awareness- and consideration-level content. After analyzing your results, you can use what you've learned to optimize your email marketing messages for the next campaign.
Reporting Your Results
Once you've completed your strategic campaign, it's time to report your results. When reviewing the results of a marketing campaign, dashboards can be helpful for visualization, helping you take in detailed and complex data at a glance. Dashboards can be customized to report on specific email marketing metrics like deliverability, contact database health, and conversions. When reporting campaign results to stakeholders, we enjoy using HubSpot reporting dashboards because they are easy to filter and edit, and they are highly customizable.
After considering how setting goals can impact your email marketing, do you think you could take steps to improve your email marketing efforts? Do you have the necessary tools in place to help you effortlessly execute your email marketing campaigns? It's important to understand that email marketing is an iterative process that will require some tinkering before you can expect success. If you would like to dive deeper into email marketing, keep an eye out for more of The Basics of Email Marketing or read more about email marketing segmentation.