---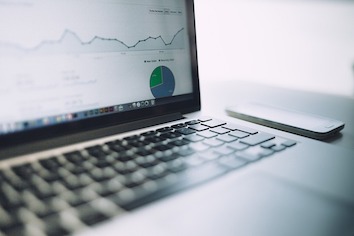 Internal sales and marketing departments tend to not play nicely together. There is often the back and forth that marketing doesn't bring qualified leads and sales won't close the leads they get. It's a classic chicken-and-egg scenario. So, as a small business, before you decide to hire new internal staff to conduct your marketing, consider outsourcing this work like you might outsource HR, payroll, or IT. When you bring in an outsourced, professional marketing agency, they're able to bridge the gap between your sales and their marketing to best tee up your sales team to close as many leads as possible for your business. While bridging that gap, your inbound marketing partner will help solve some other problems, as well.
---
Strategy
When you hire a third-party inbound marketing agency, you're essentially hiring a full-service marketing department for your company. You're partnering with a business that only does marketing. In the same way that you are a specialist in what you do, marketing firms are specialists in what they do. An experienced firm has proven results over years with clients and gained expertise from both wins and losses, which will inform the strategy they use to get results for your business.
Analytics
In addition to the expertise a marketing firm brings to your team, it has the ability to provide clear data to show what's working, what may not be working, and what kinds of changes are likely to be beneficial. Analytics are vital in determining your return on investment with a marketing firm, especially when it comes to advertising. Together, you'll decide where you want to get your business in twelve or eighteen months, and your inbound marketing partner will provide key metrics showing you how to get there. The best part about digital marketing is that everything is trackable. Every online action has a trail of smaller actions that can be tracked and measured, and your new marketing team can do this for you.
Time
As companies grow, they spend the most time on selling their products or services and then fulfilling those sales. In times of plenty, this model works, but in times of hardship, it can cause your marketing pipeline to run dry. Many business owners don't spend time and money on hiring marketing staff. They may run a short campaign managed by their assistant or receptionist—not someone who knows how to optimize a campaign or follow through with the leads it generates. Often, internal staff commit to a marketing project, but when a fire comes along, it gets dropped. With an external inbound marketing partner, you can rest assured that your marketing is always happening in the background. It will be off your plate so you can work within your business, making sales and fulfilling orders.
Bridging the gap between sales and marketing requires communication and expectations. This can be a daunting task for internal departments. When you outsource your marketing to a professional partner, you give your sales team the freedom to ask for the types of leads they want and that they know they can close; in turn, your marketing team works to get those desired and qualified leads for them. If you're interested in learning more about inbound marketing and how it can work for your business, schedule a free inbound marketing consultation to talk about it.
---