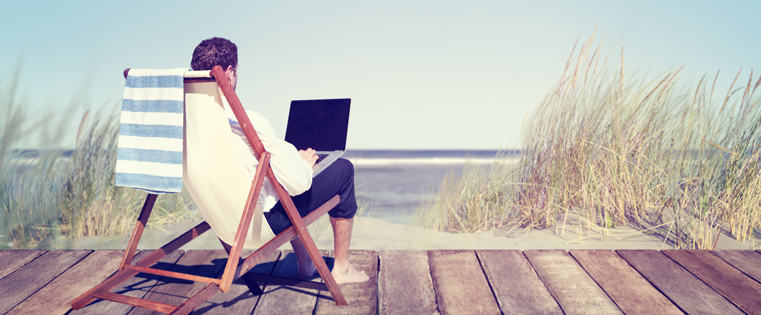 If you have a functional website for your business, you're on the right track! That doesn't mean the work on your site is done, however. Websites require continuous updating and ongoing attention to remain fresh and easy for users to navigate. Here are some aspects of your site that you should revisit frequently to keep it relevant and accessible for your potential customers.
User Experience
Take a look at your website from a visitor's point of view. If you were landing on the site for the first time, would you be able to easily find key information about your company, products, or services? Are the steps a visitor would need to take in order to access your company's products or services clear? Does the site offer easy ways to get more in-depth information? Pay attention to the content and structure of your site as well as how long it takes pages to load. While two seconds used to be cited as a rule of thumb for delivering an optimal user experience, that rule is seen by most in the field as outdated, with modern users expecting even faster load times. According to Google engineer Arvind Jain, a load-time lag of even a quarter of a second behind your competitor could cost you the advantage.
SEO
Search engine optimization (SEO) is critical to your website's visibility online. SEO encompasses a range of strategies that help search engines find, identify, and categorize the content of your site so they can more effectively deliver users links to your content in appropriate search queries. Below are some key aspects to keep an eye on as your website ages:
Keyword Usage
What keywords are your potential customers using in search engines when they're looking for products, services, or companies like yours? This is a foundational SEO question, and having an answer is critical to your website's visibility. Once you have a sense of what your audience is searching for online (such as, "What Should I Look for in a Web Designer?"), then you can create content that speaks directly to those questions. Since the searches your audience performs can shift over time, it's wise to continuously monitor this and make adjustments as necessary.
Page Titles & Meta Descriptions
Make sure that each page of your website has a distinct title tag containing keywords that accurately describe what's on the page. A page's title is a primary indicator to search engines of what it contains, so keywords pack an extra punch here. A good guideline is to choose a primary and a secondary keyword and follow them with your brand name. For example, "Web Design - SEO | Blue Frog Marketing." If your business depends heavily on local search, then it's a good idea to include a location-based keyword, as in, "Des Moines Printing | Blue Frog Marketing." Remember that Google only displays a limited number of characters for page titles. Keep the length to 50–60 characters, including spaces.
While keywords in the title affect a page's search engine rank for those keywords, the same is not strictly true for meta descriptions. As a result, keyword placement is not critical here, but it can still be useful because human viewers who see keywords in a page's meta description (which appears just below the page title in search engine results) will see at a glance that your link is relevant to their search. What is most important in the meta description, however, is that it capture viewers' attention and make them want to click on your link.
Header Tags
Just as a page's title gives search engines clues about its content, so do the headings that the page contains. Think of your page structure like an outline of the content that search engines read. Give the different sections of your page headings that describe what each covers, using relevant keywords (as I have in this article). That way, you're able to give search engines more clues about everything your page discusses, and they will be able to deliver your link in response to more queries.
Image Tags
Don't forget to tag your image files with relevant keywords where appropriate, too. These can also help your search engine rank!
Fresh, Relevant Content
A key aspect of SEO is maintaining a constant stream of relevant content to capture and engage your audience's attention. A great way to keep up with this is by blogging. Including a blog in your website design gives you the ability to easily add pages to your site, each of which can be separately indexed by Google and other search engines and offered to users in results.
Would you like to update your website or get help building a foundation of high quality content that your visitors will value? Contact Blue Frog Marketing! Our team of professional web and graphic designers, writers, and HubSpot-certified account managers can provide all the services you need to build a fabulous new website from scratch or give your current site new life.