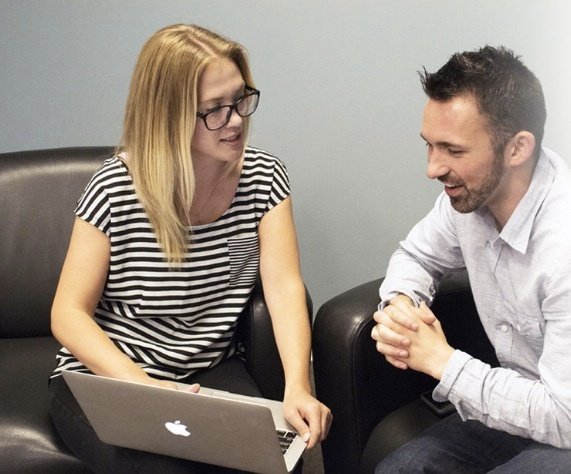 For most people outside the profession, web design is a mysterious process, accomplished through arcane practices. As such, it can be difficult for many business owners to know how to assess whether a web designer is any good until after they get into a project with them—when it's too late to avoid the immense headaches that a poor designer can cause. To help you make a choice you'll be happy with, here are
6 Things to Consider Before Hiring a Web Designer
Reputation
Before you hire any web designer, find out what their reputation is in the industry. Ask for references or case studies, search for online reviews or testimonials, and ask other business owners in your network who may have worked with the designer in the past.
Portfolio
Take a look at what the web designer has done for other companies. If they can't provide you with a portfolio that gives you a strong sense of the work they do, it may be because they don't have a lot of successful experience designing business websites. Spend some time looking at their past work, and identify what you like about it and what you think could be better. That will help you decide whether you want to work with a particular designer and, if so, give you some talking points for your first planning meeting.
Hosting Options
Your hosting needs can vary widely depending on what kind of website you envision for your business, and reliability is essential in a web host. Ask the designer about specific hosting needs for your project and what options are available. At a basic level, you want a host that will provide at least 99.5% uptime and provide flexibility for any expansion of your site that you anticipate. For a primer on web hosting basics, check out this article.
Purchase Agreement
If a designer's purchase agreement stipulates that they will maintain ownership of your site, your domain, or your website content after it's compete, run the other way. Web design is a creative service provided to you, and the end product should be yours. It just doesn't make sense to give your designer ownership of your finished website and the power to alter it or make it simply disappear from the web at will.
Management Agreement
It's important to understand how your new website will be managed after it's complete. Will you need to rely on the designer for all changes and updates, or will you be able to do much of this yourself? Find out if your site will be built within an easy-to-use content management system (CMS) and whether the designer will help you learn to use it effectively.
Pricing
This is last on the list for good reason. If any of the preceding five inquiries raise red flags, then the lowest price should not persuade you to go ahead with a designer anyway. However, once you've looked at all of the factors discussed above and have a short list of designers who seem like good choices, comparing prices is a great way to narrow that list even further. If the designer has a good reputation, happy clients, and active websites out there that you like and offers you an agreement that fits your needs, then you can rest assured that their low price tag isn't due to poor quality or shady business practices.
Blue Frog Marketing specializes in designing websites to be round-the-clock employees for the businesses they serve. Contact us today for a free consultation, and find out what we can do for your company. For more insight into what makes a highly successful business website, click the link below to download our free eBook.
Blue Frog Marketing, based in Des Moines, Iowa, provides professional web design services and comprehensive online marketing as well as print and graphic design services for clients across the U.S. and beyond.