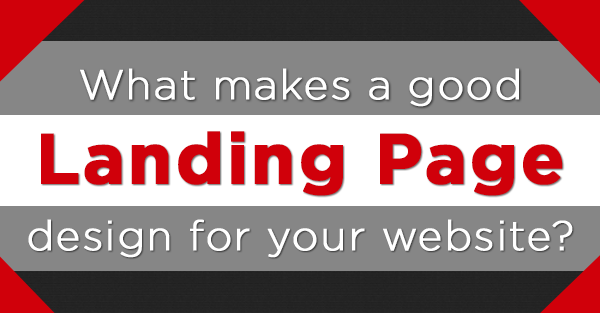 According to HubSpot, the world's #1 marketing platform, companies see a whopping 55% increase in leads when increasing the number of landing pages on their website from 10 to 15! This just goes to show how important landing pages are to the success of a business website.
You may be wondering, what even is a landing page? Don't worry. A lot of people have asked the same exact question. Some people think a landing page is simply any page of a website you can "land" on. This is incorrect. A landing page of a website can be differentiated from a common web page in a few ways. Landing pages must include a form that visitors can fill out with their information in order to get into contact with the company they are seeking help from. The sole purpose of a landing page is to capture that information from visitors through a form they fill out and submit. The form could be for a number of different resources: purchasing a product, ordering a service, requesting information, subscribing to a blog, or downloading an eBook. Draw customers in by offering a useful resource, and then, in turn, they will give you their contact information that you can add to your list of clients or potential customers.
Does that clear it up for you? To add a bit more confusion into the mix, here's something else to think about: every landing page is also a web page, but only some web pages are landing pages. Web pages that include the form I just talked about, along with information that solely works to persuade visitors to submit their contact information, are landing pages. On the other hand, a web page that includes the same form, along with other information or images that are not working solely to point viewers to fill out their contact information, are not landing pages.
Now, we will move onto talking about what makes a good landing page design so that your website can do its job and convert visitors into customers successfully.
Make sure all of your landing pages include the following:
Logo: Make sure your logo is strategically placed in the same spot on all of your landing pages. Your brand should be apparent to visitors, but at the same time, it should not overpower the information on the page that is pointing those visitors to fill out the form.
Colors: Use contrasting colors on your landing pages, particularly for the call to action buttons. This will point viewers clearly in the right direction and minimize confusion.
Be Direct: When designing and writing information for a landing page, make sure it is concise. Get right to the point so that you don't lose the attention of your readers. You should have a large, clear headline and an interesting secondary headline underneath it. Then briefly state the valuable offer you are making, highlighting how it meets visitors' needs or interests. Bullet points are useful for lists, and bolded and italicized text can be used for emphasis. Overall, just remember to keep everything BRIEF and CLEAR.
Formatting: Make sure you have clear headers and subheaders, concise content, useful images, and a call to action form that stands out. Avoid clutter, and keep it simple.
Social Proof: Add credibility to your landing pages by including links to social media profiles (Twitter, Facebook, LinkedIn, etc.). Also consider adding a case study, testimonials, or data that support the usefulness of the resource being offered.
A good landing page should be able to successfully convert visitors into customers. If you need help creating effective landing pages for your business website or would like to learn more about our website design services, contact Blue Frog Marketing, located in Des Moines, Iowa or download our free ebook below!