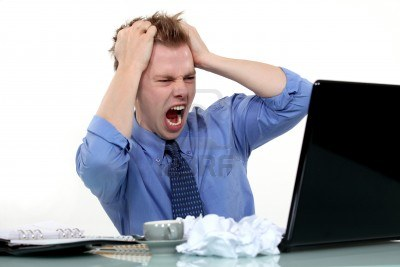 Getting a website to appear on the first page of Google search results takes time, effort, and an understanding of how Google finds and selects content to deliver to its users. The process of refining your website to become more visible and attractive to search engines like Google is called search engine optimization (SEO). Whether you've recently built a new website for your business or your old site just isn't showing up in the searches that are most relevant to your business, following these five SEO tips can help you to improve your site's search engine ranking over time.
1. Provide a sitemap.
Providing a sitemap to Google helps the search engine find information your site that's relevant to users' searches. Basically, a sitemap lists the URLs included in a website and provides information about those URLs that helps search engines more effectively retrieve relevant content. For information about sitemaps and how to create and submit them, see these frequently asked questions.
2. Make sure your site has a logical navigation and URL structure.
Be sure to create a logical hierarchy of web pages, with more specific pages subsumed under broader categories. For example, a contractor may have a page that generally describes their home remodeling services as well as lower-order pages that separately discuss kitchen remodeling, bathroom remodeling, basement and attic finishing, and home additions. For more information on creating a logical site structure, see this article by Kissmetrics.
3. Include accurate keywords in important locations.
Google understands that features like page titles, alt text, and section headings typically contain important clues about the content of a page. To send clear messages about what your content covers, be sure to include keywords (words that search engine users are likely to use in queries about your business) in these places. Make sure that the keywords you choose accurately and precisely describe what a visitor can expect to find on the web page. That way, Google will be able to deliver your content to the audience that most wants to see it.
4. Build internal and external links.
Links from one page to another and from one website to another help search engines understand what information is on a page as well as the quality of that information. When you build links from one of your web pages to another (internal linking), the anchor text (the words a reader would click on to view the link) can help identify the page content by providing additional keyword cues. When external sites build links to your content (also known as inbound links or backlinks), it helps to establish your site's reputation as a source of quality content. It's important, however, to be selective about sites that you choose to target for external link building. Google is perpetually getting better at identifying quality vs. spammy websites, and backlinks from the latter can do more harm than good to your search engine rank. For more information about this, see our article, How to Remove Bad Links & Add Good Ones to Your Website.
5. Create quality content on a regular basis.
Google works hard to deliver fresh, high quality to its users. While black hat SEO agencies have always tried to find short cuts to fool the algorithm into determining certain content provides the best response to user queries, this becomes less possible as search engine technology advances. The advice of reputable SEO firms has always been to create real quality—not merely the illusion of it. First, make sure that your main web pages, like your home, "about us," and contact pages, and pages containing information about your services or products, are well written and answer common questions that your prospective customers have. After these pages are squared away, your blog is an excellent place to continually add fresh content that your target audience will value. For tips on coming up with topics for your blog, see these previous articles:
What can I do in the meantime?
While you're putting in the time and work necessary to climb in Google rankings, paid ads, such as Google AdWords and advertising on social media platforms like Facebook, can help get your brand in front of a targeted audience. While paid ads aren't a great long-term strategy because they do nothing to enhance your "organic" rank (your site's appearance in non-paid search results), they can help you increase brand recognition and drive users to your website in the short term.
Blue Frog Marketing is a Des Moines-based marketing agency with additional offices in Denver, Colorado, and Huron, Ohio, that provides web design, SEO, and complete online and print marketing services to clients across the nation. Whether you'd like help optimizing your current site, creating more of the high quality content that your readers are searching for, or building an entirely new, mobile-friendly website that will have the best possible chance of being found in Google results, we can help. Click the link below to request a consultation to discuss how we can best serve you.
Image by Jerry Bunkers via Flickr, "Frustrated Woman on Computer." https://creativecommons.org/licenses/by/2.0/