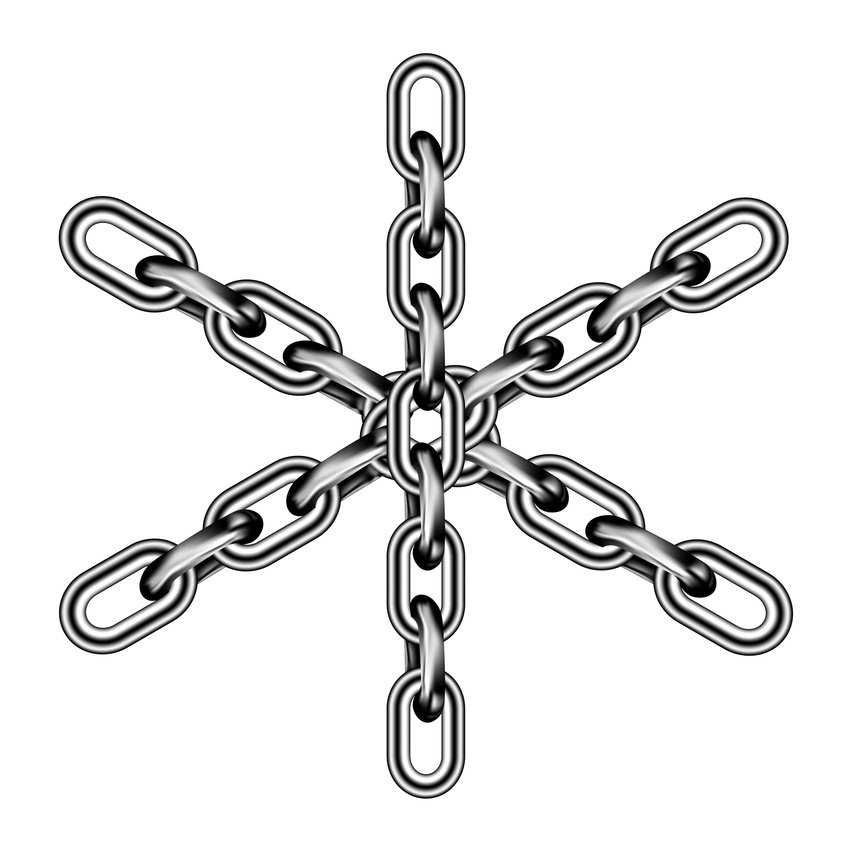 When building, redesigning, or adding content to your website, it's critical to understand some basic search engine optimization (SEO) best practices to give your potential customers the best possible chance of finding your business online. A great place to start is by reading Google's Webmaster Guidelines, which discuss much of what you need to know to help your site rank well in the results pages and avoid penalties that could damage your position.
Google's Quality Guidelines
In addition to technical information that you can use to help Google understand your website and make it available to interested users, Google also includes quality guidelines. By following these, you can create a site that Google prefers because it provides high value to the search engine's users. One of the factors that Google considers in assessing a website's quality is its use of links.
Create value for Google users.
Google's algorithms were created and continually evolve with the purpose of providing its users the best possible experience; the aim has always been to weed out the garbage and highlight the gems on the web. Their "basic principles" make this clear, admonishing webmasters to create sites for users (not search engines), to avoid deception and tricks to influence rank, and to focus on what makes a site unique, valuable, and engaging to make it stand out. While these ideals have always underlain Google's algorithms, earlier versions lacked the sophistication to detect a lot of "black hat" SEO practices intended to undermine them. As artificial intelligence advances, webmasters are forced to adhere more strictly to these basic principles or risk penalties that can cause their sites' rank to plummet.
Avoid shady linking practices.
Among the dubious SEO practices that Google seeks to eradicate is the misuse of links aimed at gaining PageRank. The following link-building practices are considered manipulative and can result in penalties from Google:
Buying links on other sites or exchanging links for goods or services
Excessive linking among partner businesses without adding value for the user
Large-scale guest posting using keyword-rich anchor text
Using various tactics to hide extra keywords on a page, such as

Matching text and background color
Reducing font size to zero
Linking a single small character rather than an entire word or phrase
Note, however, that some hidden text is still valuable. For example, it's important to include alt text for images, which allows Google and other search engines to identify what the images are about. Just be sure to always use alt text and other descriptive text as accurately as possible.
Build links that demonstrate your site's value.
So, what kinds of links does Google like? Essentially, links that boost your website's credibility as a valuable resource can help boost its prominence in search results. As such, the best type of link is an unsolicited editorial. If a blogger or journalist links to your content to add value to their own, this is a good indication of value. Guest blogging can serve a similar function; however, it's important to avoid making it look spammy. If you provide guest posts for publication on other websites, be conservative in linking to your own website, and remember that the primary purpose of your post should be to provide value, not promote your brand.
While directory links have lost much of their SEO power due to widespread misuse, reputable and well maintained directories that serve niche audiences can still provide helpful links. Avoid directories that contain a lot of old, broken links or links that are stuffed with keywords. Remember that Google's goal is to deliver value; so, for a directory link to help you, the directory itself must provide value to its users.
By following Google's link-building guidelines, you can help your potential customers find you online and avoid losing valuable PageRank as a result of black hat SEO practices. If your site hasn't had an SEO audit in a few years, it's probably time to take a fresh look at it.
If you'd like help building or redesigning your website or improving your current site's SEO, contact Blue Frog Marketing. As algorithms change, we keep up to date on current SEO best practices so our clients can stay relevant and be easily found online.
Don't be fooled by promises to boost your search engine rank fast. SEO is a long-term project that requires patience and dedication and can result in tremendous rewards when done right. Click the image below to access our free ebook about ways some SEO companies might lead you astray.