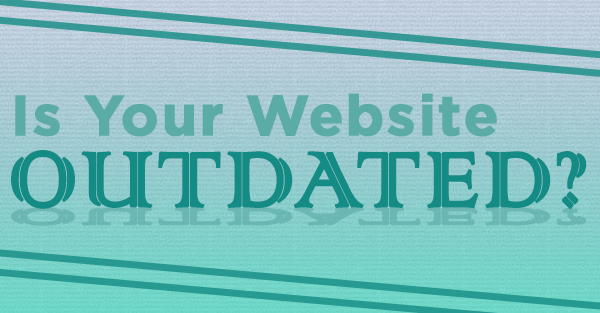 Your website is one of the most important assets that you own. It can be your number one salesperson, bringing in new leads and selling your products or services 24 hours a day, 365 days a year. You can't afford to have it performing poorly. Here are the top five reasons you should redesign your website this year.
Holding On to the Past
Websites that were developed several years ago or longer tend to have major design and optimization issues. Websites from the early 2000s tend to look more like junk email, with multiple different types of loud, vibrant colors flashing all around and pop ups everywhere, shouting for your attention. Back then, this may have worked. Today, however, having a site like this will more likely scare your visitors away. Websites today focus more and more on native advertising.
Not Following Current Design Trends
Even if your website was updated a few years ago and doesn't look like old-school spam, it may still be time for an update. Unless your site was designed by a professional, you still might be missing out on visitors and leads due to your site's design, user experience, and lack of optimization.
If your website is not following current design trends, it might be time for an update. Check out current trends such as flat design, bold colors, and large fonts to give your site a more modern look and feel.
No Longer Represents Your Brand
As your business grows and changes, so should your website. If you're business has grown and evolved its branding, this is the perfect opportunity to take the time to update your website as well. Your website is one of the biggest faces of your business.
Not mobile friendly
With the ever-growing number of mobile users, responsive web design is a must for your website. Your site needs to be able to function and look great across all platforms, including desktop, mobile, and tablets.
SEO Is Nonexistent
Last, but certainly not least, your current website might not be following the best SEO practices. SEO (search engine optimization) tactics like using image alt tags, having social media accounts, developing buyer personas, and having a blog are just a few of the many practices that can help users find your website through search engines like Google, Yahoo, and Bing.
If you discover that one or more of these five reasons apply to your website, it's time to start considering a redesign. Your website can be a valuable tool for generating brand awareness, leads, and sales. As with many other investments, what you put into it ultimately determines what you're able to get out of it.
Blue Frog Marketing can help you redesign your website today. Click the image below to request a free consultation and learn what Blue Frog can do for your website! With offices in Des Moines, Denver, and Huron, Ohio, we serve satisfied clients across the U.S.