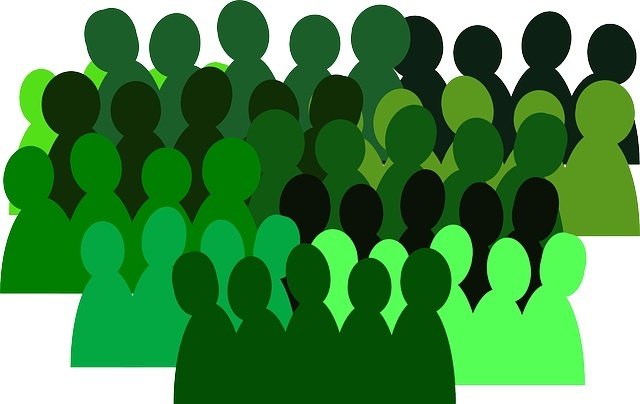 You may already know that creating a steady stream of content that your audience will value is an important part of search engine optimization (SEO). It's one of the most important ways to increase your website's visibility to potential customers and attract them to your website. A question you may ask well is, "How do I know what my audience will value?" Rather than thinking of your audience as a single entity, however, it's more useful to develop buyer personas to guide your content choices.
What is a buyer persona?
Buyer personas are fictional characters you create to represent important segments of your audience—your ideal clients. To be effective tools, you should develop buyer personas based on market research and actual data about your existing and potential customers. The more details you are able to include, the more helpful your personas will be in developing your messaging.
How should I start creating buyer personas?
Start compiling information about who your current and past customers are as well as prospects you would like to add to your customer base, and look for trends. As you spot trends, use them to separate out different groups of people, each of which you will represent with a separate persona. How many buyer personas your business should have will depend on your particular type of business and the diversity of your audience. Good sources for information might include your sales team, customer surveys or interviews, or contact forms that your leads have filled out.
When creating buyer personas, gather as much information as possible to create the most detailed characters possible. This enables you to relate to your audience on a more individual level and meet the needs of many different segments with a variety of content. Factors to consider include
Demographics, such as gender, age, location, job title
What types of problems your company helps each persona solve
Each persona's particular challenges, concerns, priorities, and values
What information each persona needs to make a purchase decision
How each persona likes to get information (e.g., infographics, video, blog posts, email)
What aspects of popular culture appeal to each persona
These are just examples. As you think about your customers and prospects, you will likely come up with more that are relevant to your particular audience segments.
Ok, I've built buyer personas. Now what?
Now that you have a picture (or several pictures) of the types of people you'd like to reach, begin creating content just for your personas. For example, if your company is a law firm with several different practice areas, you've probably identified at least one persona (and probably more) for each area of practice. Now, when you think about what type of content to create for your blog or to provide for download, you can zero in on the segment of your audience you want to engage and write specifically for that persona. When you create a wide range of content that meets the needs of the different types of customers you'd like to engage, you will be able to more successfully speak directly to more of your audience and provide more potential customers content that they value.
Would you like help building buyer personas and creating content that your audience will love? Blue Frog Marketing has experience helping businesses identify their audience, attract and engage potential customers, and convert them into leads and sales. Click below to get in touch with us!
Want to learn more about developing a content strategy to attract new customers, enhance your online presence, and build authority in your industry? Click below to download our free eBook!
Blue Frog Marketing is based in Des Moines, Iowa, and provides comprehensive, cutting-edge online marketing as well as print and graphic design services for clients across the U.S. and beyond.