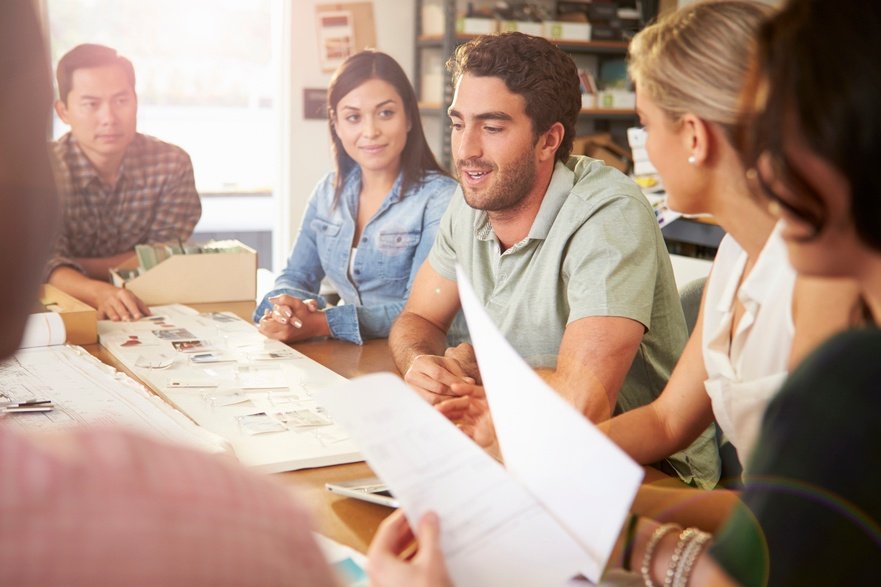 If you own a small to medium-sized business, you might still think you can "do it all." But whether you install custom garage doors, build custom homes, or run a law firm, your time is best spent on what you do best: running your business. From your homepage content to your marketing eBooks and social media profiles, keeping up with your company's online presence is much more than a side project. Hiring professional content writers can help ensure that your content is high quality, readable, and optimized for major search engines (SEO). How can a dedicated content creation team help improve your business?
Better Business Blogging
Blogging for business can help drive traffic to your website by boosting the amount of fresh content indexed on your website. Writing blog posts about a variety of topics, including business-related topics as well as popular ones, makes it more likely that they will pop up in search engine results and on social media "trending" results. Plus, new activity on your website prompts search engines like Google to check your pages more frequently for new content—a great reason to write a regular blog.
Your business blog post should have catchy titles to attract traffic, but they also need to have quality content so they help establish and solidify your reputation as a thought leader for your brand. Regularly, insightfully blogging about topics relevant to your target audience can help improve your brand recognition and your professional reputation. In order to be effective, your blog posts must be well written, free of errors, and thoughtful in tone and delivery (in a manner that will resonate with your target audience.) A professional content writer will ensure that your blog is consistently populated by posts that fit your business's image, convey your message effectively, and are grammatically and technically proficient.
Comprehensive Social Media
Interesting, relevant, shareable content allows you to connect with social media followers on Twitter, LinkedIn, Facebook, and Pinterest—who can then act as brand ambassadors and improve the viral reach of your marketing and branding. A professional writer can help you create quality content that speaks in your brand's voice on topics that will help your overall marketing strategy.
Keeping up with a company's social media is a 24/7 job these days; it's vital that you have a knowledgeable, dedicated team of professionals to write content and monitor and respond to your social media activity. A typo or inadvertently offensive post, a trolling response to an ordinary post, or other content that's not in line with your brand ideals needs to be responded to immediately.
Winning Website Content
Your website is the first impression your company makes on many prospective clients. In addition to being good looking, well laid out, and user friendly, your site should clearly, concisely, and engagingly convey the information your audience is looking for when they click through to your page. A professional content writer can ensure that your website conveys the impression and information you intend, saving you significant amounts of time and producing a better product than the DIY approach. Content creation professionals also will ensure that pieces of the SEO puzzle like alt text on images, keyword optimization, and meta descriptions are complete and effective.
If you create downloadable content for your website like infographics, marketing eBooks, case studies, and white papers, this is also a great opportunity to use professional content writers and graphic designers. Ideally, your clients will download, share, and keep these materials for future reference. Making sure they are well written protects your brand's investment and reputation.
Print Materials
Professional-quality print marketing materials like banners, flyers, business cards, brochures, direct mailings, and leaflets are still a great way to reach potential customers. If you're investing the time, effort, and capital in creating printed materials, make sure you engage a professional content creator. This can help you protect the value of your investment and make sure you get the most out of your marketing materials.
If you need help creating quality content for your business blog, website, print materials, social media, or other marketing materials, contact Blue Frog in Des Moines, Iowa. Our team of professional content writers can help improve your company's website content, write regular blog posts, create downloadable content like case studies and marketing eBooks, and more. Contact us to find out more about our content creation services as well as our comprehensive online marketing and print services for businesses.