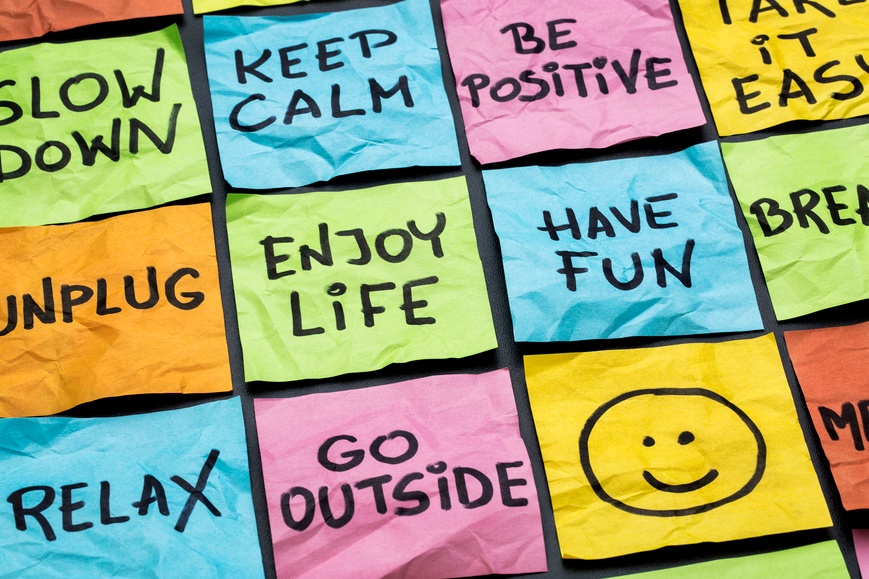 Even though it seems like everyone has a smart phone, tablet, laptop, Kindle, or other internet-enabled, information providing device at hand, the next time you're in a doctor's waiting room or on an airplane take a look at home many people are reading print magazines. In addition to these captive audiences, a growing trend supports continuing to produce printed content like branded magazines, brochures, and direct mail: "unplugging."
The Value of Finding Regular Time to Unplug
More and more people are dedicating "tech-free days," either alone or as a family. Some make a regular ritual out of turning off all their screens together–TVs, cell phones, computers, etc. Weekly tech-free days have been compared to a religious Sabbath day: a day to reflect and be fully present in your life, enjoy the company of your loved ones, and engage with the world around you outside of your devices. Public events like "Tech-Free Day" and the "National Day of Unplugging" and spaces like restaurants and cafes that encourage patrons to put away their devices are further fueling the unplugging trend.
It's important to plan ahead for these tech-free days, since not using devices can mean not having websites, resources, and directions available at your fingertips. Invest in a good map, and learn how to use it (a skill that can also help your brain stay healthy), or print out directions online before you unplug. Save brochures, flyers, magazine advertisements, newspaper articles, etc. that have fun events or tech-free ideas for things to do in a folder or on a bulletin board.
Branded Magazines Help Your Audience Unplug
Branded magazines and specialty publications fit into this niche beautifully. Not only are they perfect to read during tech-free time, but branded magazines also often target specific hobbyist demographics, from shooting enthusiasts to DIY fashion aficionados. An on-point brand magazine can encourage your audience to spend their tech-free time pursuing interests and hobbies inspired by your content and brand.
For example, Blue Frog publishes The Leading Edge lifestyle magazine for clients and shareholders of aviation services provider and aircraft seller Elliott Aviation. The magazine showcases travel destinations, high-end fashion, sports and leisure events, automotive and technology features, and more—many of which are great ways to spend "unplugged" time. Red Bull is another example of a company with its own branded magazine, which showcases "high energy" pursuits like extreme sports and recreational activities.
Unplugged Marketing: Why Does Direct Mail Work So Well?
With the growing popularity of regular tech-free time, direct mail marketing may be more important than ever. Sending your target audience information about sales, promotions, events, or services that they can access while unplugged lets you take advantage of this trend. Businesses that offer massages or salon services, restaurants and food delivery services, entertainment venues, and many other types of businesses can benefit from sending out hard-copy information that can be stuck to the fridge or clipped to a bulletin board in anticipation of upcoming tech holidays. When people don't have access to the web to look up contact information, hours, or specials, direct mail marketing can put your business front and center for unplugged consumers.
Ready to see how your business could better market to consumers who embrace being temporarily tech-free? Blue Frog marketing in Des Moines, Iowa, can help you develop or refine a blended online and print marketing strategy that fits this trend. Our experienced and talented writers can help you produce an attractive, professionally written magazine for your brand or a direct mail content that reaches and resonates with your target audience. Contact us today to learn more about how we can help you with website design, content creation, and all of your Des Moines printing needs.