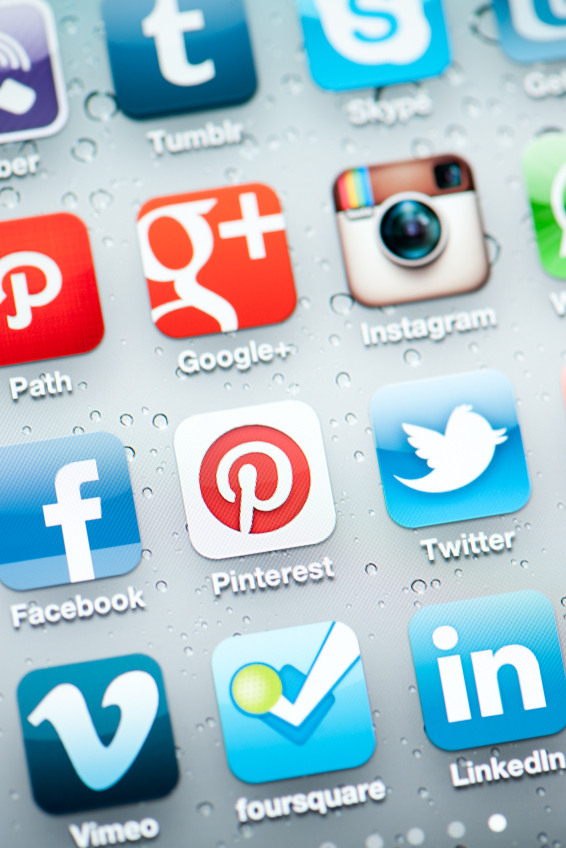 It's 2017, and any reasons that you might have had in the past for your business not needing a website or some form of social media presence have ceased to be relevant. Your business can no longer afford to ignore social media's powerful marketing potential.
Facebook
Launched in 2004, Facebook is the most popular social site out there today. With around 1.9 billion monthly active users and more than 1.5 daily active users, it's hard to understand why anyone wouldn't have a Facebook page for their business. Facebook is heavily used by people between 25 to 34 years of age, making this an important platform for many businesses to be on.
YouTube
YouTube is now twelve years old and continues to be one of the fastest-growing social sites on the web. It is also the second largest search engine next to Google. YouTube's more than 1 billion monthly users upload around 400 hours of video a minute. The best thing about YouTube is there really is no age demographic that you need to worry about. YouTube is one of the few places where almost anyone at any age can go to find something that applies to them.
Instagram
It's hard to believe that Instagram is already almost seven years old. Over those seven years, Instagram has amassed an active monthly user base of more than 700 million. With its largest demographic falling between 18 to 29 and the second-largest between 30 to 49, Instagram continues to be a great tool for increasing awareness of your business.
Twitter
At 11 years old, Twitter is still a top contender in the social media space. Even though there is lots of talk about "The end of Twitter," the truth is Twitter has a very loyal base of 319 million monthly active users, with a core user age range between 22 and 34. With Twitter starting to move into live broadcasting, this is a social platform to keep your eye on.
Snapchat
Snapchat is 6 years old and is still considered the new kid on the block, but shouldn't be taken lightly. With an active monthly user base of 300 million, Snapchat is well on its way to playing with the big kids. Snapchat's average users are in the 18–25 range, making it a great platform to be on if you want to get the attention of young adults.
The numbers don't lie. If you're not on social media, your business could be missing out on a valuable resource. If you're not already on board, let's make 2017 the year that your business has a quality, optimized website and an active presence on the social media platforms your audience uses most.
Blue Frog Marketing provides professional help with social media setup, strategy, and content creation. Click the link below to find out how we can help your business make a great impression.