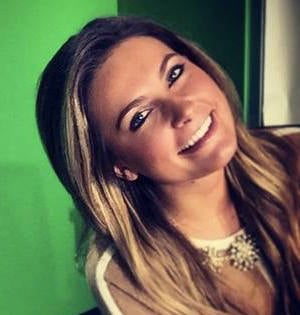 Lily Pad #9: Hopping on the Latest in Social Media & Video Marketing
The biggest social media mistake businesses are making is IGNORING IT! In 2015, Internet users spent 1.72 hours a day surfing social media networks. While social media might seem like a trivial thing that isn't worth taking time away from your essential business operations, it's actually a powerful tool for building and maintaining brand awareness. Without it, your online presence will not be as strong as it can be. We all make mistakes, but don't let ignoring social media be one of yours! Here are a few of the biggest excuses for ignoring social media and why you should stop making them.
Assuming Facebook, Twitter, LinkedIn are Enough
Facebook, Twitter, and LinkedIn are all crucial platforms, but don't stop there. Although the hundreds of different networks and apps out there can make the idea of social media overwhelming, you don't need understand all of them to get started. You should, however, become familiar with the most popular social networks in your industry and assess which are best suited to your business.
Ignoring Trends and Updates
Social media rewards leaders and forgets those who fall behind. Your audience is discovering new platforms and trends every day, your company should, too. Video and ecommerce are playing important roles in social media this year. One is a source of fast marketing, and the other is a allows fast purchasing with the click of a button. Today's consumers expect speed and efficiency, and social media can help you deliver.
Target Audience is Too Old for Social
Many businesses avoid engaging on social media due to the mistaken belief that their prospects are too old to be active on these platforms. In fact, the largest proportion of Facebook users is in the 35-54 age group. The key to finding your audience on social media is understanding which are their platforms of choice. Once you understand where your potential customers are active, you can start posting and engaging their interest.
Not Willing to Learn
One of the biggest reasons companies avoid social media is that they don't have the time and resources to devote to learning a new way of marketing. That's why outsourcing social media marketing services can be an ideal solution. Blue Frog can help you build a successful social media strategy. We can help you understand what effective use of social media can do for your company and set goals that fit your business. Share your vision with us, and we will help you develop a comprehensive strategy to connect you with the potential customers who will help you make it a reality.

For more breaking social media and video marketing news and updates, make sure to check here every Friday.
If you have any social media or video tips that'd you'd like to share or examples of viral posts that you love, let me know each week in the comments, or email me at khalverson@bluefrogfm.com.
You can also find us on Twitter, Facebook, LinkedIn, and Instagram.