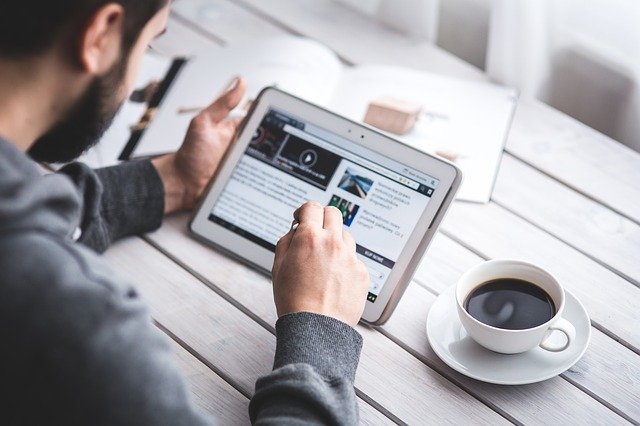 Content is one of the most important aspects of any website. The inbound marketing methodology, which revolves around attracting customers to your site rather than using traditional advertising, places content front and center for your ideal customers. Valuable content is what search engines and the people who use them are looking for. It's what drives visitors to your site and turns prospects into leads. Take a look at these five must-haves for creating stellar website content.
1. Tell People What You Do
When people come to you site, will they easily understand exactly what you do? This is essential for engaging people on your site!
Ask yourself four basic questions about the content of your website:
Will visitors know within seconds what I do?
Will they know what to do next?
Is it clear why they should they buy/subscribe/download from this site rather than somewhere else?
Making these things clearly prominent on your website will make it easy for visitors to see the value of your products or services and how they can access them.
When designing your website, keep these things in mind so people understand what you do and what they should do on your site:
Present a clear and a powerful value proposition, avoiding clichés, empty phrases, and industry jargon.
Include clear calls to action and next steps. Include links in your body copy, next-step links at the end of the copy, and calls to action where appropriate.
Test your copy. For the most accurate indication of a winning headline, use A/B testing to determine which variation drives the most conversions.
2. Provide Valuable Offers
Even though the purpose of a business website is to provide information about your products and services, not everyone is ready to buy when they first arrive. Remember, it's not all about you. What's in it for them?
Offer more than just product content. Provide eBooks, white papers, and other forms of educational content. Providing valuable information (instead of a sales pitch) will help you nurture prospects through your marketing and sales process until they are ready to buy.
In product-specific content, address your audience directly. Use words like "you" and "we." Be transparent, make yourself sound human, and speak their language.
Write your product content in a way that helps your website visitors solve their problems rather than just encouraging them to buy.
Clearly explain how you can help your potential customers rather than simply claiming to be the best at what you do.
3. Quality, Quality, Quality!
While it's vital for SEO to create a substantial quantity of content, ensuring that your website's content is of high quality is equally important. Site owners can no longer get away with putting up vast numbers of shoddy pages stuffed with keywords to attain rank. What's more, quality content is what will keep visitors on your site long enough to engage with your business.
In the pursuit of quality, follow these guidelines:
Write for humans, not search engines. Tactics like repetitive and unnatural keywording are annoying to human readers, and as search engines get better at discerning quality, they are also less tolerant of them.
Provide real value. It's the best way to get people to read and share your unique content.
Do your research if you hire outside resources for content creation. Be sure to ask for an assortment of writing samples so you know what level of quality you can expect.
Know your audience. Providing content that is specifically relevant to your potential customers engages them and delivers value.
Include evidence when needed. If stating facts, numbers, awards, testimonials, etc., cite your sources. Unsupported claims can undermine your credibility.
4. Create a Blog
A blog is, without a doubt, one of the most important assets in any inbound marketing strategy, giving visitors reason to visit your website again and again.
A blog gives you space to create a stream of fresh content, which is great for SEO.
It helps drive traffic and leads to your website.
It allows you to engage with your audience and customers and provide them valuable insight.
It's a great way to get valuable inbound links.
Blogging isn't as difficult as you may think. Plenty of blogging tools are out there to help you get started. If you don't have the staff time to devote to content creation, consider working with a digital marketing agency that offers quality content creation services.
5. Offer Multiple Forms of Content
Different people respond to different types of content. In order to have a website that converts, you must cater to all the different potential customers who are visiting it. Content is more than just the written word. Media and utility tools are excellent forms of content that can turn a text-heavy site into one that satisfies the viewing preferences of multiple audiences. Content can take the form of
Imagery (including infographics)
Video
Audio
Online utility tools (e.g. Website Grader)
Games
Anything else you can imagine!
By following these five guidelines, you will help attract the right people to your site, keep them engaged, and encourage them to do business with you. At Blue Frog, our team of expert writers and designers can create a killer website that converts for your business! Schedule a consultation to talk to our experts today!