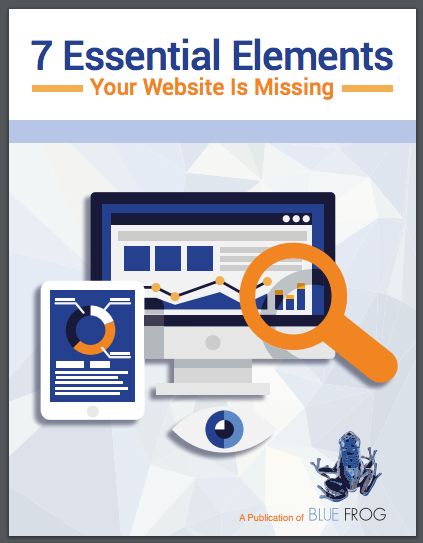 Has your company ever produced an "eBook"? If not, you're missing out on huge opportunities to bolster your brand's reputation, collect sales leads, and ultimately generate more income!
So what exactly is an eBook? An eBook is a short book or piece of content that people can download online in a PDF and read on their computers. In this blog post, we'll discuss why eBooks are so valuable for businesses today and how to get started creating one.
Why Marketing eBooks are Valuable
1. They Present You as an Industry Leader
People want to do business with a brand they trust and respect. One of the easiest ways to gain consumers' trust and respect today is through providing helpful information. People no longer want to be bombarded with salespeople reaching out about a company's products and services; they want to do their own research. And, generally, they prefer to do that research online and reach out to a company when they're ready. This is what inbound marketing is all about!
If your company provides helpful eBooks about the information that your ideal customers are searching for online, they will be willing to provide you with their contact information in exchange for that eBook. Furthermore, if the eBook reads and looks very professional, they will take away the perception of your company that you have an impressive brand image and really know what you're talking about. This will make them more likely to want to do business with you.
2. They Allow You to Collect Sales Leads
When you offer an eBook on your website, it should be built on a landing page that contains a form. In order to get the eBook, an interested person should have to fill out that form with their contact information. Chances are, if you're choosing eBook topics that are compelling and contain the information that your target market is looking for, people will gladly provide their contact information in exchange for that eBook.
Once you have a person's contact information, including their name and email address, you have the opportunity for your sales team to engage further with that person via email. This gives your company a huge advantage because you can start collecting leads organically through your eBooks and build up your database with potential buyers.
3. They Help You Nurture Leads into Customers
You should strategically produce your eBooks to guide a lead down the sales funnel and turn them into a customer. Usually when someone downloads an eBook from your website they aren't necessarily ready to buy from you right away. Rather, they are gathering information to help them make a decision. This is what's called the buyers journey. It starts with the "awareness" stage, where a person becomes aware of a problem they're experiencing, then moves to the "consideration" stage, where they start searching for solutions to their problems. Finally, they move into the "decision" stage, during which they choose the best solution for them.
eBooks can help significantly in both the awareness stage and consideration stage. For example, let's say you're a travel company. For buyers in the awareness stage, you could provide an eBook that's very broad about a general topic people in your target market might be searching for, like the best cities to travel to with kids in the summertime. This awareness stage eBook will help attract people to your site initially. Then, if you provide another eBook on your top travel packages for family vacations in the summertime, as those buyers move into the consideration stage they can learn more about your company specifically. This sets up buyers to consider (and possibly choose) your company for their travel needs.
As you can see, there are huge benefits to creating marketing eBooks. Not only will you build up your brand's reputation but you can generate leads and ultimately sales! So how should you get started in the process of building an eBook?
Consider working with a team of digital marketing experts who can provide the strategy, writing, design, and setup for a successful eBook! Contact Blue Frog today to talk to our team of experts, or download our eBook to check out what our team can do (and learn more about how to use your website as a sales machine).