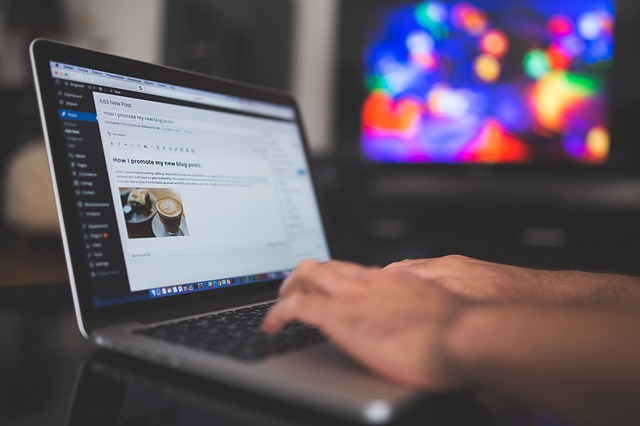 WordPress has, for some time now, been the most popular CMS (content management system) for websites due to its ease of use for developers and end users alike. It is a powerful system that allows users with little experience to quickly create websites and publish content, while also lending its versatility to larger clients with more technical needs. Lately, I have been receiving a lot of questions from people on weather or not WordPress is the right solution for their Des Moines business website.
With WordPress being so ubiquitous, it's easy for it to get lumped in with limited CMS platforms like Wix and the GoDaddy site builders of the world, which for those of you that don't know, make it incredibly easy to create a site with zero knowledge of programming. But these platforms trade easy site building for severe limitations on what actions they can perform. The question lingers: is WordPress a platform that can suit your business' needs, and for that matter, is it a platform that can grow with your business' growing requirements?
The History of WordPress
WordPress started in 2003, with an intention of simplifying content delivery for everyday writing. Most people associate WordPress with blogging, since that is primarily the driving force behind its creation, but it has grown to so much more since its initial release. WordPress 1.0 was released in January 2004 – the first product that resembles the WordPress we recognize today. With other CMS platforms raising prices, WordPress quickly gained a large market share with its open-source, no-charge platform. In 2008, WordPress released its very own theme directory, which made it an even more versatile platform that started attracting larger organizations. The theme directory allowed for users to fully customize their site, and it also allowed for users to purchase 3rd party themes to get a more professional look.
Since WordPress started, it has made some amazing accomplishments. Today, WordPress is responsible for around 17 posts every second. WordPress is now available in 51 languages, and users around the globe view the websites on its platform over 14.7 billion times per month, leaving 5.5 million comments on its blogs. Large players like The New Yorker, BBC America, Variety, Sony Music, and MTV News are just of the few major media outlets that now utilize WordPress.
The Pros of WordPress
WordPress quickly grew from a daily content delivery system to a website building powerhouse. It did this by delivering an ongoing list of features that are hard to ignore.
Simplicity – WordPress is simple; I can teach most clients everything they need to know to be self sufficient on a daily basis in 30 minutes. One thing WordPress has never lost in its quest to be more versatile is its ease of use for all.
SEO Integration – It is a common misconception that WordPress sites automatically get a boost in SEO performance; that would not fly in Google's world. But there is a huge suite of plugins and tools that help guide you in your efforts, and these tools gives users a better chance of success.
Built in blogging – WordPress' oldest and still most attractive feature is its built in blogging tool. Many have copied this element, but no one can match it.
Scalability – Another common misconception is that WordPress is designed for the at-home blogger. The truth is that its exceptional versatility makes WordPress scalable to fit the needs of any sized company!
Possible Pitfalls
Although WordPress has grown to include exciting and innovative features and attract millions of users, there are still a couple of things that can trip up less experienced users.
Software updates – This may be one of the things all developers struggle with on an ongoing basis. WordPress releases updates to ensure security and combat pirates and hackers. If you're unsure of how to properly handle updates, you may want help with this issue.
Experience still needed – Even with WordPress' many conveniences, building a professional website that best embodies your business is not something that can be easily accomplished by a novice. In most cases, it still requires the expertise of web developers and WordPress pros to truly take advantage of all the features WordPress has to offer.
Is WordPress Right for Your Company's Website?
For most businesses, WordPress is a highly developed, well supported platform that can handle pretty much anything you throw at it. When developing your business' website, it is important to evaluate not only your current needs but also plan for the future. The experts at Blue Frog Marketing, with offices in Des Moines and Denver, can help – no matter where your company is located!