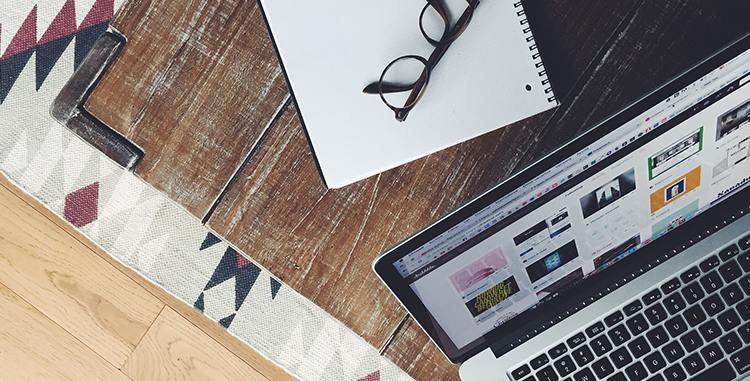 You come across a stunning website while searching for a particular product on the web, and you're instantly drawn in because of the appealing graphic design and beautiful imagery. You try to navigate to a page where you can learn more about the product, but you become confused, get lost, and have no idea what to do next. You get frustrated and click on to something else.
The next site looks simpler and much more straightforward, but the home page design is terrible! What was this business thinking? The static home page is sparse and boring. It looks like the designer put in minimal effort and had no graphic design talent at all. Even though the information is clearly displayed and the navigation to the product you're looking for is crystal clear, you're not interested. This isn't a company you want to work with or feel you can trust. You quickly click back to your search results.
Design for the visitor.
Neither one of the websites described does its job well, but is one better than the other? A good website needs to be straightforward and easy to navigate as well as pleasing to the eye. The goal is to attract consumers then successfully lead them to the right page. In order for this to happen, you can't have just one or the other. To design for the visitor, your website needs to be beautiful AND functional.
Content should be clear, helpful, and comprehensible.
Make sure the content on your website is clearly written for your intended audience and placed strategically to teach visitors what they need to know before becoming customers and help them find exactly what they're looking for. Content should be interesting and engaging as well as professional and factual. Intelligible, well written content on your website will help you build trust with visitors so they're more likely to reach out to you for business.
Your website should be easy to navigate.
The navigation bar should be clearly displayed at all times so visitors can get where they want to go quickly. Include appropriate calls to action throughout your website with clearly defined destinations. Make sure all your links work properly as well, and don't hide pages or bury them so deep within your website that no one can find them. Make sure your contact information is easy to find on every page.
Design with short- and long-term goals in mind.
An example of a short-term goal is generating leads through forms on your website by getting consumers to click on a certain call to action and be led to a certain page. Your website should be set up to effectively guide visitors through this process. An example of a long-term goal is generating revenue with your website over a certain time period. You should know your goals before creating your website so it can be designed specifically to help you reach them.
Your website needs to attract its target audience.
If your website isn't attractive, it won't draw people in. Hire a professional web designer who has killer graphic design skills as well as online marketing and SEO knowledge. Carefully consider the colors, images, and graphics you choose to use on your website. With so many other websites on the internet today, yours needs to STAND OUT.
If your website is pretty but hard to navigate or functional but bores visitors, you need a redesign. That's where we can help. Blue Frog Marketing will evaluate your current web design and pinpoint any problem areas. We'll also help you work toward your goals and start bringing you the results you've been waiting for! Contact us today! Blue Frog has offices in Denver, Huron (Ohio), and Des Moines, and we serve clients across the nation.