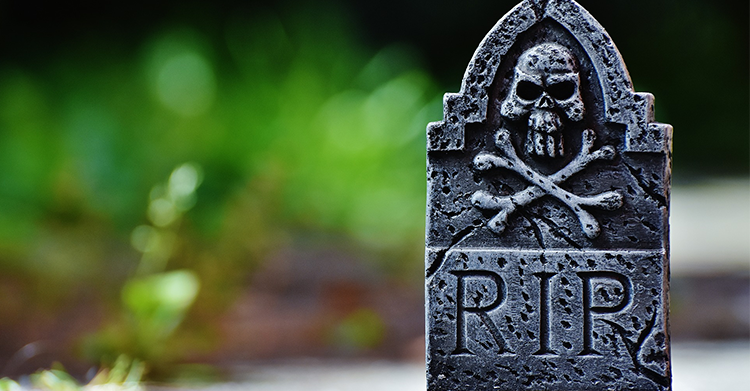 Do you have trouble keeping people on your website? Do visitors run away as soon as they set eyes on your homepage? If so, it will be nearly impossible for your website to convert visitors into leads—a mandatory step in the online sales process. If your website isn't converting, then why does it even exist? Take a look at the statements below, and if any of them ring true for you, your website may be scaring people away. It's time to address some serious problems and stop torturing yourself and others. When you do, you'll turn that horror show of a website into a powerful lead-generating machine!
Your Pages Are Stuffed with Too Much Content
If your pages are stuffed with too much content, you'll deter visitors. Never cram extra text on a page just to achieve a higher ranking on Google or to fill space. Every piece on your website should be well researched, high quality, and written with intent. Some pages may have little written content on them and be more precise, which can work well, depending on the topic being covered. Other pages may delve more deeply, providing rich content for the consumer, helping them understand a problem and reach a solution. Try to incorporate your company's personality throughout your site to make it enjoyable to read and help visitors get to know you as well.
Keep in mind that you need to optimize content both for search engines (so people can find you easily online) and for the user (so they stay on your page once they find you). If your website is optimized for only one or the other, you'll have a hard time attracting and capturing qualified leads. A professional writer will likely need to be involved for you to achieve this.
Your Images Look Awkward
How do the visuals on your website look? Are your images cropped and sized correctly? Are they high quality, clear, and unpixelated? Do they support your business and the written content on your site? If you have visuals that look misplaced or unprofessional, stock photos that thousands of others are already using, or few to no images on your website, let's just say you have your work cut out for you.
Your Web Design Is Unprofessional
Take a look at several of your competitors' websites. Is yours up to par, or does it look like a high school web design project or something an in-house employee put up five or ten years ago? Today, you need to have a strong, bold, trendy online presence or you're behind the competition. If your website wasn't recently designed by a professional, experienced graphic designer, it needs an update. Sloppy, unattractive, amateur websites won't only scare people away; they could also be insecure. Build your company's reputation and credibility by hiring a web designer to create a website you can be proud of.
Your CTAs Are Nonexistent
If you don't have any calls to action (CTAs) on your website, how do you expect to convert visitors into leads or customers? It will be nearly impossible. CTAs offer consumers an easy, unobtrusive way to connect with you. One great thing about a CTA is that most of the time, the person clicking on it will be an interested prospect; in other words, they want to learn more or contact you. There should be at least one CTA on each page of your website. It should stand out, have a short, clear action-oriented message, and lead clickers to a form they can willingly fill out to receive an offer or request to be contacted.
If you've read through this post and you think, Boy, my website's a mess! that's okay. The first step is admitting it. The second step is hiring a great marketing firm to help you clean it up. Before you know it, that horrifying website will be nothing more than a distant memory.
Blue Frog is a Des Moines marketing agency, serving customers all across the country. We would love to help you transform your website into a lead generating machine. Contact us or click on the CTA below to check out our free eBook!