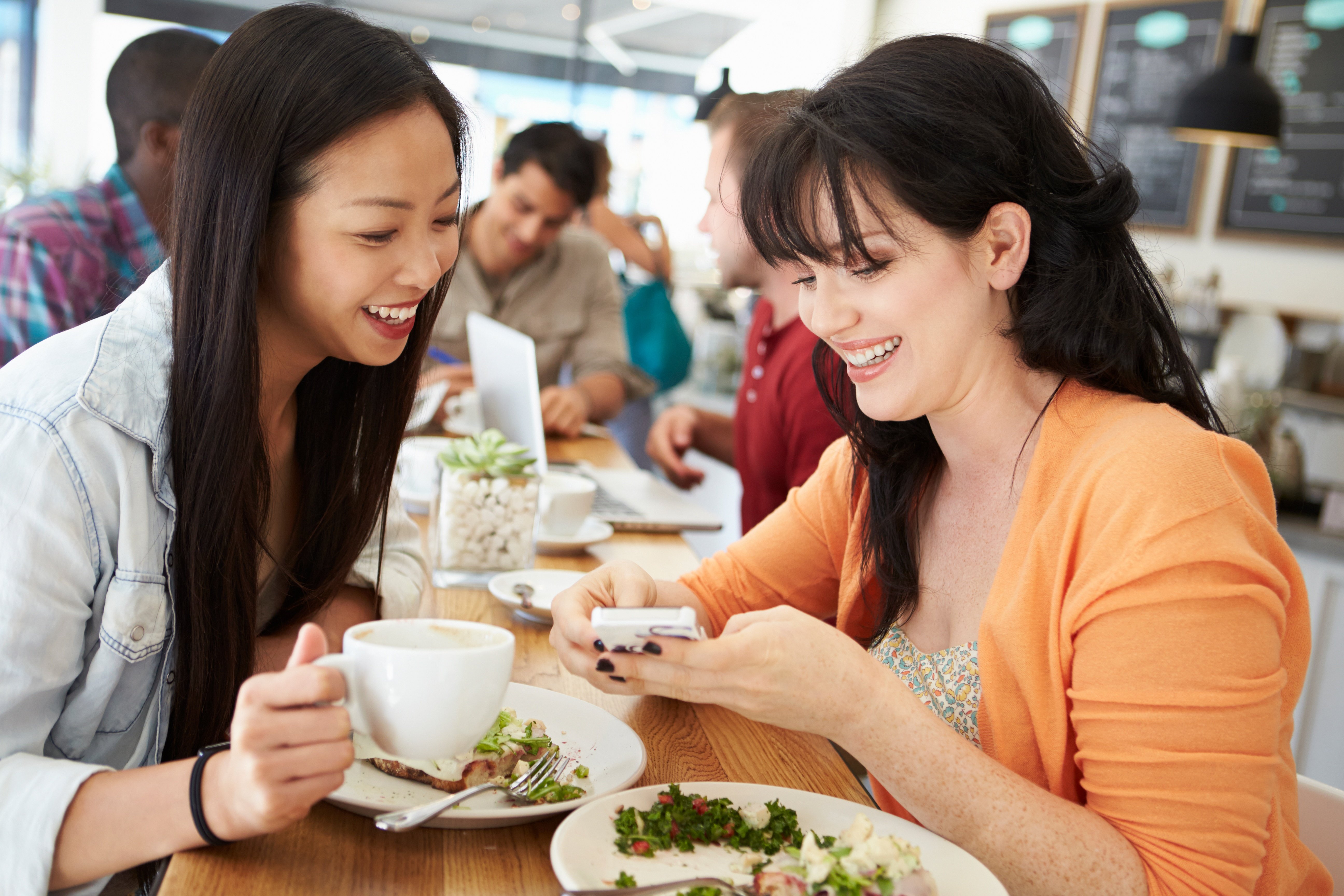 One of the most important aspects of any business, either large or small, is the personal relationships you build between business and client. Face-to-face conversation not only shows you the personality and character of who you're working with (and vice versa); it lets your clients know you invest time and energy into making sure their interests and opinions are heard.

Here in Des Moines, there are countless great options when it comes to picking a location for client lunches. Personal space, a variety of food options, and a more quiet lunch hour are the three key components to keep in mind when trying to find the perfect spot. These are some of our local favorites:

Cool Basil's calm interior offers a great space for closed conversation while offering a menu full of flavorful Thai cuisine and colorful sushi rolls. Dishes can be tailored toward individuals with a preference for mild or spicy foods, and its convenient location is easily accessible from the interstate and other major roads.

1250 86th St., Clive, IA 50325

(515)-225-8111

Lunch: 11:30am-2pm

A fairly new addition to the Des Moines restaurant scene, this spacious establishment boasts one of the city's best patios. The pizza powerhouse offers half-priced entrees and wine every day from 3-6 pm, making it an affordable option with an upscale vibe.

2932 Ingersoll Ave., Des Moines, IA 50312

(515)-282-8085

3-11pm Mon-Thurs

10am-12am Fri-Sat

Americana's menu traverses an array of cultural cuisines while staying simple with traditional favorites. With an option for nearly every set of taste buds, foods range from cheeseburgers and pulled pork sandwiches to curried chicken and crab Rangoon dip. The voluptuous multi-level interior and window-studded front wall offer plentiful space and sunshine for lunch-goers.

1312 Locust St., Des Moines, IA 50309

(515)-283-1312

11am-10:30pm Mon-Thurs

11am-12:30am Fri

If you or your client appreciates a simpler approach to lunch, The Beerhouse may be right up your ally. A traditional sports bar and grill, the joint has a great selection of burgers, wings, and appetizers counterbalanced with healthier options like soups, sandwiches, and salads—not to mention an extensive beer menu, both bottled and on tap.

4810 86th St., Urbandale, IA 50322

(515)-278-1821

11am-12amSun-Thurs

11am-1am Fri - Sat

Whether you enjoy coffee or a light lunch, Café Baratta's has you taken care of. While the menu is filled with paninis, soups, pastas, and salads, the view is what keeps diners coming back. Located on the third floor of the State Historical Museum, the trendy café boasts a grand view of Downtown Des Moines and the Historic East Village that can be enjoyed either inside or on their expansive patio.

600 E. Locust St., Des Moines, IA 50319

(515)-281-3294

11am-2pm Mon-Sat

With two accessible locations, Louie's Wine Dive is an eclectic and crafty lunch destination with a menu to match. The interiors are lined with wine cork decorations and funky knick-knacks, while pastas and paninis are the star players for the menu. The knowledgeable staff expertly pairs selections from their voluminous wine list to your specific order and taste, leaving you and your clients happily indulged.

4040 University Ave., Des Moines, IA 50311

(515)-777-3416

1378 Hickman Rd., Waukee, IA 50263

(515)-518-2075

4pm-10pm Mon

11am-10pm Tues-Thurs

11am-11pm Fri

Client lunches don't have to be a chore. Finding a place that suits both you and your clients can help you gain their trust and exceed their expectations.

Blue Frog's team of experts is available to help you with any of your marketing needs. Our writers, graphic designers and print professionals work together to deliver you an exceptional product every time. Call us today at 515.221.2214 or visit our website at www.bluefrogdm.com to learn more about our services!