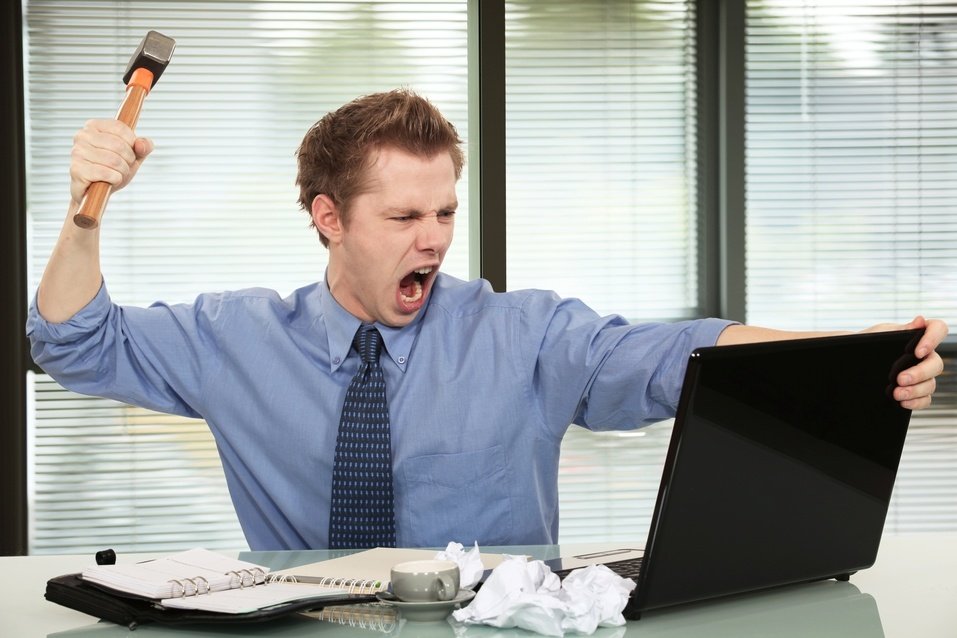 Most businesses don't like to spend a lot of time thinking about updating their marketing strategy. But keeping up with marketing trends and strategies can help make sure your products and services resonate with your target audiences rather than annoying or frustrating them. Here are five things that you need to stop doing, along with suggestions for what to do instead.
Problem #1: Focusing on Outdated Techniques
It's one thing to kick it old school: word-of-mouth recommendations and referrals never go out of style. But if you're relying exclusively on methods of advertising like the yellow pages (who even has those anymore?), radio, television, or newspapers, you may be missing out on enormous swaths of potential customers. Customers today expect to be able to find you on the internet, browse through a professional, functional, and informative website, and interact with you on social media. Not finding these things can be frustrating to people who otherwise would want to buy your products, visit your establishment, or use your services—and people hate being frustrated.
The Fix: Make yourself as easy as possible to find and interact with! Have a professional design and set up your company's website and social media platforms. Having an online presence is essential in the modern business world to connect with customers, and filling it with quality content is part of a modern inbound marketing strategy. Make sure your website looks professional, is easy to navigate, and conveys the information potential customers will need to choose your company.
Problem #2: Poor Web Design & Layout
If your website is outdated or poorly organized, with confusing menus and tons of disorganized content, visitors will become frustrated when they can't find what they're looking for. Even worse are websites that are technically bad, causing a visitor's browser to crash or maddeningly refuse to load. Websites that have given no thought to mobile optimization—that is, what they look like on a phone or other mobile device—are another pet peeve of potential customers. Having to squint at tiny print or try to click microscopic links will discourage visitors from returning to your site or purchasing your product.
The Fix: Organize your website content with easy-to-read tabs and dropdown menus that group together similar content. Make sure that these are easily accessible so that visitors don't have to go back to the home page after clicking through to another landing page, blog post, or product. Get rid of content that's irrelevant or out of date, or update it and boost your SEO even more. Finally, ensure that your site is mobile-friendly, because mobile digital media time in the US now exceeds desktop use (51% to 42%).
Problem #3: Videos Set to Autoplay
Video content is great. Having videos on your website is great. Videos that auto-play with sound when you land on a page are awful— high on the list of visitor pet peeves. Many people multitask and surf the internet while in work meetings, standing in line, sitting in waiting rooms, and other situations where making noise may not be appropriate. Making them scramble to turn off your auto-playing video, hastily smashing at the power and volume buttons, will not make them feel good about your business.
The Fix: Video is an incredible marketing tool. It can help you develop deeper relationships with potential and existing customers, show off new products, and keep your website fresh—don't get rid of it completely! Instead, set embedded video to play only when a user clicks on it. Prepare engaging, quality web content to introduce each video and give visitors a reason to click "play."
Problem #4: Overusing Social Media
Everyone has a friend who posts on Facebook every time she eats a meal or goes to the grocery store. Or a friend who constantly posts links that don't work or are clickbait, taking your phone's browser to a pop-up infested site. Eventually, everyone learns to turn off those friends' notifications (or unfriend them). Don't be one of those friends! Social media can be an invaluable tool to build up a network of loyal brand ambassadors, who can organically share news and goodwill for your company. If your content is valuable and interesting, people will read it, share it, and take action on it, but if you bombard them with low-value content, they will start to tune you out.
The Fix: Develop a social media strategy, using a content calendar to plan your postings and get a sense of the long-term trends. Don't overdo it on your postings—keep them relevant and targeted towards your social network. 80% of your social media content should be more entertaining or helpful than sales-focused, since people usually use social media to be entertained and informed. Focus on sharing quality, valuable content that your target audience will appreciate.
Problem #5: Pop-Up Ads and Demands
More than almost anything, visitors to your site hate, hate, hate pop-ups. Stop hiding useful content behind frustrating, nagging, or annoying pop-up ads and requests to subscribe to newsletters! You don't want people to become so irritated at pop-ups that they abandon whatever initially attracted them to your site. Plus, users who have pop-up blockers enabled may experience problems with your site or be unable to view all of your content. And there is little more discouraging to readers than requiring them to enter their personal information and subscribe to your newsletter before reading an introductory blog post about your product.
The Fix: Ads and sponsored content that are well targeted to your company's demographic can be integrated into sidebars or placed around content so that they are noticeable without being aggravating. Include prominent calls to action with your blog posts and around your site to offer visitors who are interested in obtaining more information, downloading an eBook to read more about a topic, or joining your mailing list to do so by providing their contact information. Convince people that they want to give you their information rather than trying to bully them into doing so before you've provided any value.
Blue Frog's experienced marketing professionals can analyze your current strategy, help you transition to an inbound marketing strategy, and show you hard numbers reflecting the improvement in your ROI (return on investment). Contact us today to learn how our team of graphic designers, website designers, commercial printing professionals, and content creators work together to help you implement successful, up-to-date marketing strategies.